Ben's bedroom setup
So, after more than a decade with no tv in my bedroom, we finally bought one a couple of weeks ago. I've managed this week to integrate it with my existing speakers for what I think is now a neat, good looking bedroom setup: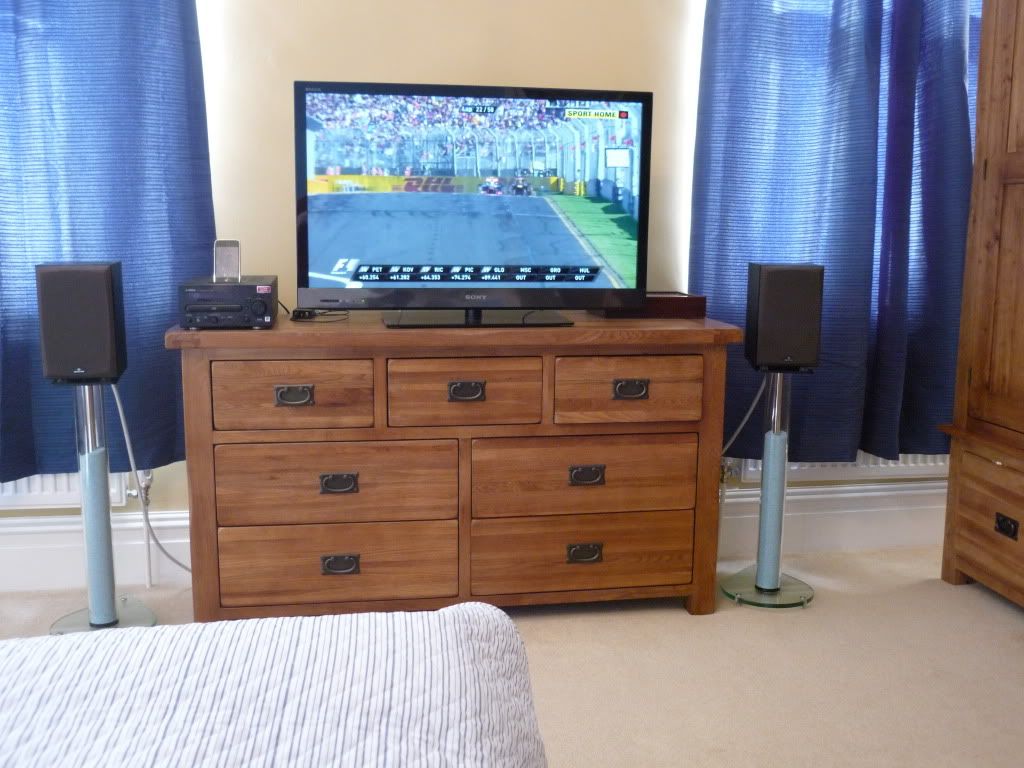 Took a while mulling over which TV to get. 37" was the most I could fit, a size with fairly limited choices. No interest in 3D, and low cost a priority. Eventually went for the Sony 37EX524. At £400 the quality is obviously not close to the Pioneer, but with a bit of tweaking of the settings it's really quite impressive (especially in HD), with no backlight bleed issues. It is slim, the bezel is very smart and thin and I think it looks pretty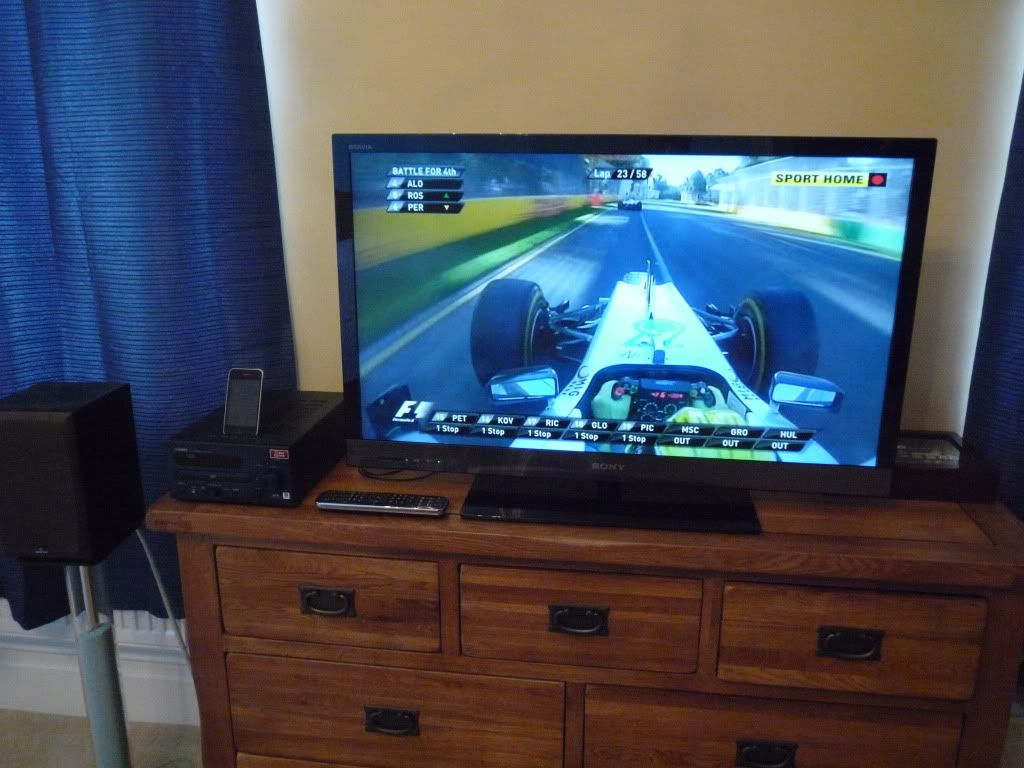 The amp is my Yamaha M430, a compact unit which sounds pretty good for the money.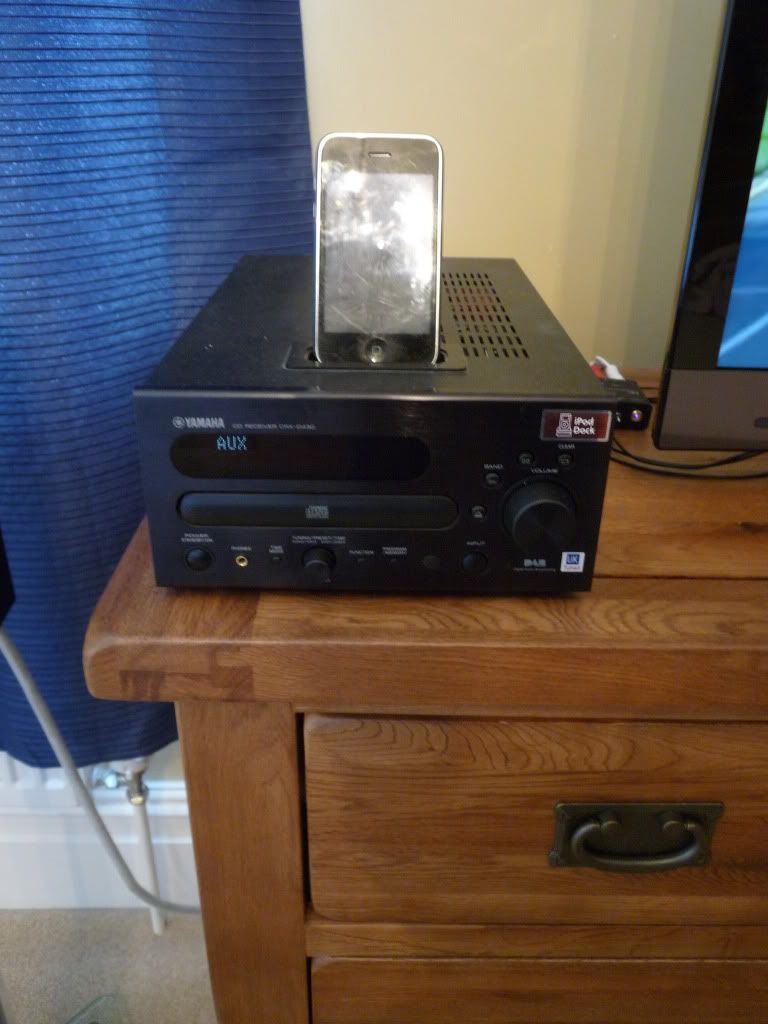 Unfortunately the Yamaha only has analogue in while the Sony only has optical out or a headphone out. So I bought a cheap, tiny DAC from Amazon, the Fiio D3. 1 set of RCA outs and a choice of optical or coaxial in, it does the job well.
The speakers are Monitor Audio BR1s. I wouldn't say no to something a touch bigger and with a bit more quality but these do a fine job in this sort of setup. They are standing on Atacama Aurora 6 stands, which I have just filled with some decor-matching light blue sand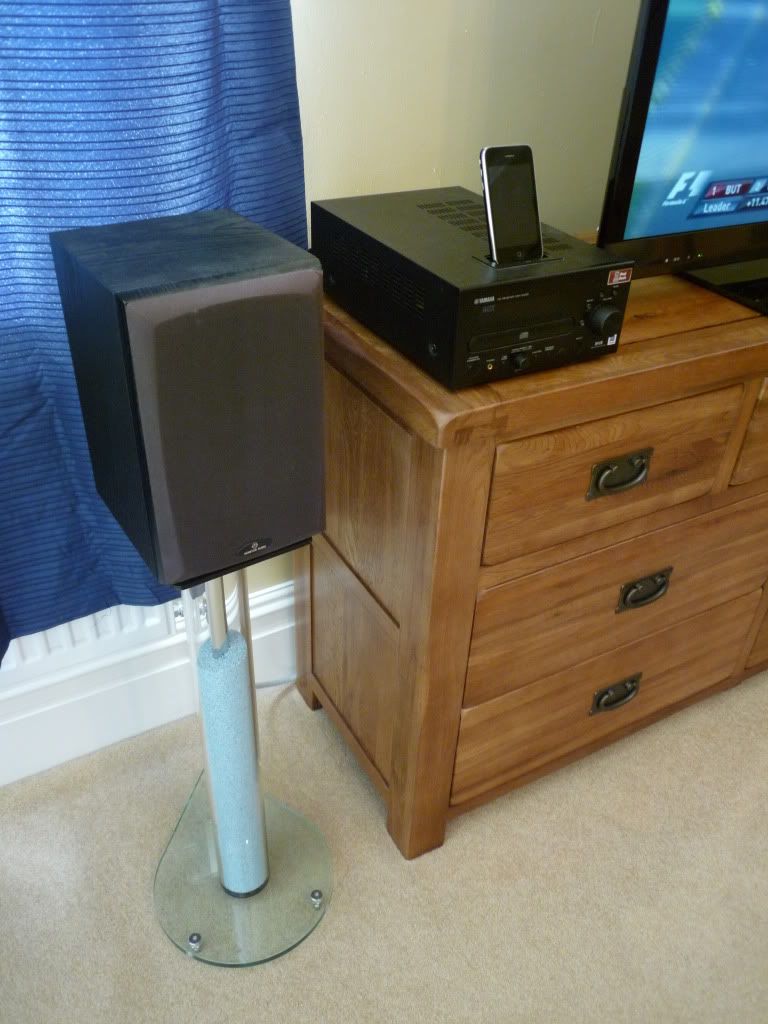 Finally, having been using the Harmony in my main system for so long, I'd forgotten what a pain using 2 remotes would be! So I bought the cheapest universal remote i could find that did macros / controlled multiple devices at one time. That was the One For All Smart Control. At just £15 this is a really nice looking, reasonably hefty unit. Compared to the Harmony, functionality is fairly basic, but learning codes works perfectly, controlling 2 devices works without a problem and my gf is using it happily!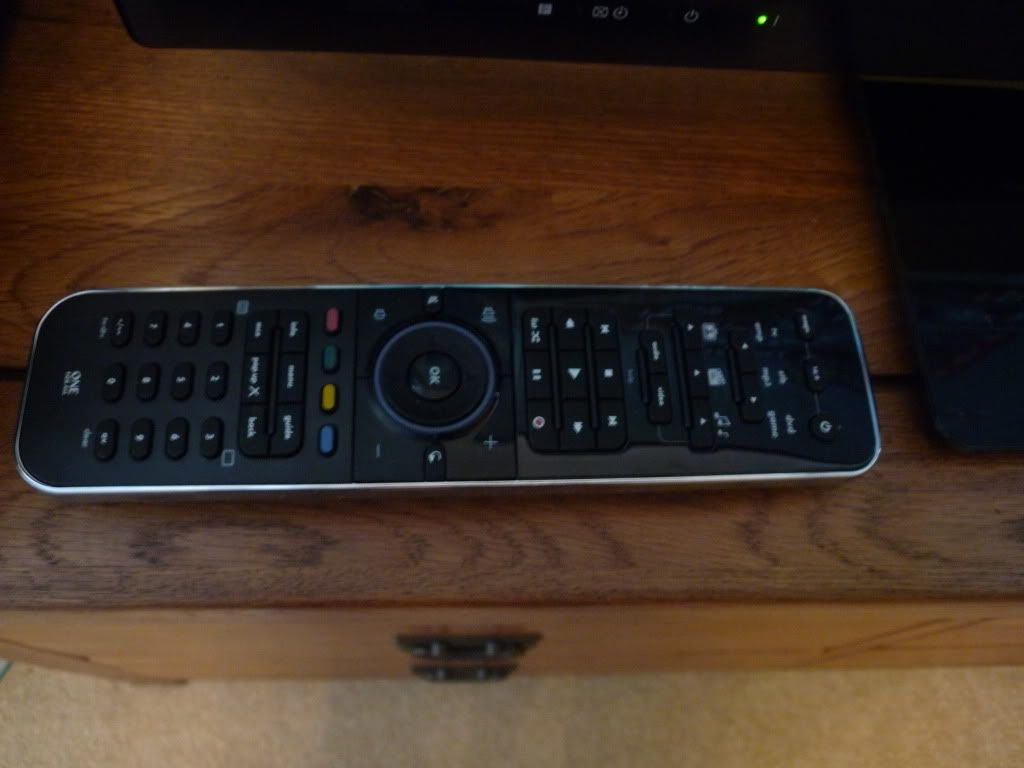 I would like to add a small blu ray player to this setup, and when the Sony BDP-S185 comes down to £50 I will probably get it. If I had a spare £200 I'd also get a sub but it's really not necessary right now!