Dolby Atmos surround sound technology has made its way from post-production suites into living rooms and is rapidly becoming one of the most significant and impactful technologies in home cinema.
Since the very first Dolby Atmos installation in the Dolby Theater in Los Angeles (for the June 2012 premiere of the Disney/Pixar animated film Brave), Dolby Atmos has firmly transitioned from the "future of home cinema audio" to very much the here and now.
That's not only thanks to the immersive surround sound technology gaining traction in Hollywood but also its support throughout the chain – it runs from content creation and distribution right the way through to hardware and device compatibility. Video streaming services, TVs, AV receivers – you name it, there's a good chance Dolby Atmos is part of the package.
Dolby has also developed Dolby Atmos Music, which adds a whole new dimension to music listening, and London's Dean St. Studios has recently unveiled a new state-of-the-art PMC loudspeaker system for Dolby Atmos Music projects, the first at an independent recording facility in the UK.
Atmos might not be a part of every cinema experience, but it is available in an increasing number of cinemas worldwide – there are over 6,100 locations as of 2021. Even better, you can now enjoy this pinpoint-precise surround sound experience at home, whether that's through an Atmos-enabled AV receiver and speaker package, an Atmos soundbar, or even an Atmos-capable TV.
But what exactly is Dolby Atmos? And what kit do you need to get involved? Allow us to explain...
What is Dolby Atmos?
Atmos is, in Dolby's own words, "the most significant development in cinema audio since surround sound." And we'd have to agree, really (whilst also recognising that rival DTS:X – a similar object-based surround technology – is also widely used).
At its core, Atmos is a surround-sound technology that was first developed in 2012, expanding upon the pre-existing 5.1 and 7.1 surround-sound set-ups with surround channels coming from overhead, enveloping the audience in a dome of sound.
But unlike traditional channel-based systems, Dolby Atmos doesn't just send audio at discrete levels to each speaker. The technology can also produce up to 118 simultaneous sound objects, allowing the sound designer to place each sound and voice to exact points within the sound field rather than simply assign them to specific channels. These objects can be manipulated and moved around within the space creating a convincing 3D soundstage.
Up to 400 speakers can be used in the top Dolby Atmos cinemas, but in a domestic environment, it's unlikely you'll have the room (or the desire) to house such a system.
Instead, there are simpler alternatives: the addition of two or four ceiling speakers in your system; installing 'topper' speaker modules on top of your existing left/right speakers (one set, for a .2 configuration) or to your left/right front and rear/surround speakers (two sets, for a .4 layout). Or you can just purchase a purpose-built Atmos speaker system.
Dolby Atmos in the home
Given that a cinema-style installation isn't a practical solution for most people, AV manufacturers have stepped in to make it realistic in the domestic situation – and even, in some cases, affordable.
If you plan to go the speaker package route, then a compatible AV receiver with the ability to decode an Atmos soundtrack is required. Most receivers that have come to market in the past couple of years support the format, even at the budget end, and the best news is you don't have to make holes in your ceiling to install height speakers. Dolby Atmos Height Virtualization is available in select budget AVRs, such as the excellent Denon AVR-X2800H, the Denon AVC-X3800H and the Sony TA-AN1000. This technology, discussed in more depth below, aims to simulate the overhead sound experience of Atmos through speakers at the listener level.
Or there's also the option to upgrade to an Atmos speaker package which incorporates upward-firing drivers to reflect sound off the ceiling and towards your listening position to create a pseudo-overhead effect. Often in the form of 'speaker toppers' that sit upon your front and/or surround speakers, these Atmos units can usually be purchased separately or as part of a full package.
Pioneer was one of the first out of the blocks with a complete Atmos speaker package, the S-73A, back in 2014 – and it's since been joined by the likes of Triangle, Kef, Klipsch, Focal, Jamo, Elac and others.
Should you already have a set-up that you're looking to expand then separate toppers can be used that integrate with speakers from other brands. KEF for example offers the Q50a and R8a separate Atmos modules, while Elipson, Tangent and Eltax have all budget Atmos toppers.
And if you aren't scared of installation then Lithe Audio offers WiSA-certified wireless Dolby Atmos ceiling speakers that can be integrated into a compatible pre-existing system.
There are also wireless Atmos speaker systems available, should full-sized speakers and an amp not be practical for your space or budget. At £1599 / $1799 / AU$2499 the Sony HT-A9 may not be cheap but is certainly more accessible than the speaker packages and amps mentioned above, and is incredibly flexible and forgiving with placement.
Requiring much less fuss is the ever-expanding range of Atmos soundbars, such as the Sonos Arc (£899 / $899 /AU$1499) which offers a convincing Atmos presentation from a single, simple unit. There are also a number of models sporting decent virtual Atmos decoding including the Sonos Beam Gen 2 (£449 / $450 /AU$699). These speakers don't have height drivers but instead deploy psychoacoustics to trick the listener into hearing a more immersive sound stage. However, if you want the most capable Atmos soundbar, then the Sennheiser Ambeo Max is the biggest, boldest and most expensive option - however, it does an impeccable job of creating spacious, room-filling sound from a single bar.
Most Dolby Atmos soundbars include upward-firing drivers to reflect sound off your ceiling. AV companies have engaged in a driver arms race to see who can cram the most speakers into a soundbar package with the current leader Samsung's Q950A sporting a mighty 11.1.4 channels, including height drivers in the rear surrounds. However, not all Dolby Atmos soundbars include upward-firing drivers and instead, use psychoacoustic techniques and virtualised height channel software (more on this later) in order to trick your ears into thinking sound is travelling overhead; one such example of this is the Sonos Beam (Gen 2).
So your speakers or soundbar can handle Dolby Atmos but what about your Blu-ray Player and TV?
Any 4K Blu-ray player that fully conforms to the latest specifications and can output a bitstream audio signal for your AV receiver to decode can playback Atmos. You'll find that Dolby Atmos is more commonly supported on 4K Blu-ray discs, however, more non-4K discs now support it too. Atmos is also not just limited to Blu-ray players specifically, as both the Xbox Series S and Xbox Series X support Dolby Atmos. PlayStation 5 support is slightly more complex, as for Blu-ray discs it has supported Atmos since launch, however, it has only just received a software update for system-wide Dolby Atmos support including for gaming via HDMI eARC.
TVs increasingly offer Atmos support from their own internal speaker. Let's face it, it's not the same as having a room full of speakers, and most TVs can't fire audio overhead. But LG, whose OLEDs have included the technology since 2017, claims the general quality of the audio is still an improvement over a standard stereo signal. You'll find Atmos support on its latest G3 and C3 OLED models, as well as last year's G2 and C2 OLEDs.
Rival manufacturer Samsung has also finally gotten into the action, including top channel speakers to its 2022 Neo QLEDs to deliver onboard Dolby Atmos sound, a feature that has carried over to the Neo QLED models in its 2023 lineup. With Samsung's 'Q-Symphony' technology these speakers don't need to languish unused if you then decide to go the Dolby Atmos soundbar route. The TVs drivers can be integrated into any one of the brand's premium range of Dolby Atmos soundbars creating an even taller, more dispersed sound.
Many other manufacturers from Panasonic to Bang & Olufsen have introduced either in-built height speakers or soundbars to their TVs to add some height to audio proceedings, but as yet we haven't heard anything that beats the best Dolby Atmos soundbars available right now.
Dolby Atmos Height Virtualization
No Atmos speaker set-up or soundbar, no Atmos experience? Not quite. In realising that not everyone can afford dedicated Atmos speakers/soundbars – and no doubt in an effort to expand the reach of the technology ­– Dolby has created processing designed to create a 'virtual' Atmos experience from regular, non-Atmos-supporting hardware.
Dolby Atmos Height Virtualization, for example, aims to simulate the overhead sound experience of Atmos through speakers at listener-level, i.e. not overhead. Like DTS:X's sibling DTS Virtual:X, it's designed to create an immersive, 360-degree soundfield from a 5.1, 7.1 or even stereo speaker configuration.
The technology works by applying height cue filters to overhead audio components in a mix before it is dished out to speakers in front of the listener. Dolby says these filters "simulate the natural spectral cues imparted by the human ear to sounds arriving from overhead… special care has been taken to equalise the associated filters so that the timbre of the audio remains natural anywhere in the listening environment".
A number of output configurations are supported. For example, using two to seven listener-level channels to create the sensation of either two or four overhead speakers.
Dolby Atmos Height Virtualization is available on everything from AVRs, soundbars and even headphones.
Dolby Atmos content
Loads of films have been produced in Dolby Atmos since 2012 and many have made their way to Ultra HD 4K Blu-ray, too, with the likes of Dune, Blade Runner 2049, Roma, Mad Max Fury Road, Avengers: Endgame, Us, The Batman and Tenet among the best releases of recent years.
There are currently over 40 cinemas in the UK and Ireland that are fitted with Dolby Atmos technology (including the Empire Leicester Square in London) and over 6100 screens worldwide. You can see a full list of Dolby Atmos cinemas on the Dolby website.
Dolby and Odeon have also opened the first Dolby Cinemas in the UK. The newly named Odeon Luxe Leicester Square includes an 800-seat auditorium, which features no fewer than 400 Dolby Atmos speakers combined with 'spectacular Dolby Vision technology'.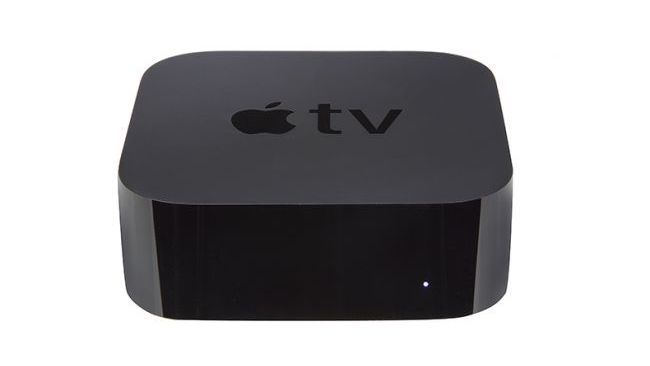 Aside from the disc, Dolby Atmos titles can be found on most of the major streaming services.
Atmos is available through the Netflix app for subscribers to its top tier across most devices. All Netflix Originals now include a soundtrack in Atmos with some of our favourite titles, including Formula 1: Drive to Survive, The Dig and Zack Snyder's Army of the Dead.
Disney Plus also serves up plenty of films, including all of the Star Wars feature films, in Atmos, though full support has been inconsistent across operating systems, with Android TVs generally missing out.
Meanwhile, Amazon Prime Video features far fewer Atmos titles, but device support is again pretty broad; if you're looking to try it out, check out the Jack Ryan TV series.
For a great selection of films to buy or rent in Dolby Atmos, Apple TV has you covered. Most titles available through Apple TV+, including most Apple originals, support Dolby Atmos. And the Apple TV store perhaps offers the most extensive collection of Atmos titles to rent or buy anywhere.
There's also a wide choice of Dolby Atmos content is now available to owners of a Sky Q box and relevant subscription package via Sky Cinema and the Sky Store. And Rakuten is another film rental service providing Atmos content – albeit only to certain LG 4K TVs.
Away from films, live sports (mostly football) broadcasts are available to subscribers of BT's top-tier Total Entertainment package or Sky Q, and a significant number of PC and Xbox titles, including Gears 5, Forza Horizon 5, Halo Infinite and Call of Duty: Modern Warfare II support Atmos for gaming.
Dolby Atmos on mobile
Dolby Atmos works on tablets such as the Amazon Fire HD 10 via connected headphones, although this obviously won't be on the same level of immersion as a soundbar or surround sound system. You'll also find Dolby Atmos Apple's range of iPads, including the iPad Air (5th Generation), iPad Mini (6th Generation), iPad Pro (6th Generation) and iPad (10th Generation), as they are intended to work with Apple Music's host of Dolby Atmos tracks.
Atmos here works through 'binaural headphone rendering' and 'object-based audio'. Binaural headphone rendering creates surround sound through headphones via heat-related transfer functions (HRTFs). To explain how this works, Dolby gives an example of a car honking its horn: if it honks to your right, your right ear gets the full blast, while the left ear gets a less intense sound because the sound has to travel around your head. The brain recognises the differences, telling you to look to your right to see if the car is near you.
Dolby has reversed this process to create virtual surround sound from the single speakers in headphones, producing the effect that sound is coming from all around you.
'Object-based audio' is the foundation of Dolby Atmos. Each sound in a scene has information explaining where it should be placed in the speaker configuration, and Dolby claims to have married these two technologies together to create a virtual, enveloping surround-sound experience on a mobile platform.
As for compatible smartphones, the OnePlus 11 5G and OnePlus 10 Pro, Samsung Galaxy S23 series (including the Galaxy S23 Ultra), and Sony Xperia 1 V, Xperia 5 IV and Xperia 10 V all come with Dolby Atmos processing for a wider sound experience.
Regarding iOS devices, Dolby Atmos is only available on Apple devices launched since 2018, including the iPhone 11, 11 Pro, 11 Pro Max, iPhone 12, 12 Mini, 12 Pro, 12 Pro Max, iPhone 13, 13 Mini, 13 Pro, 13 Pro Max, iPhone 14, iPhone 14 Plus, iPhone 14 Pro, iPhone 14 Pro Max and latest iPhone 15 series (including the iPhone 15 Pro Max).
And you can now get Dolby Atmos in your cans too: JVC XP-EXT1 headphones and Microsoft's Xbox Wireless Headset both boast Dolby Atmos without all the speakers, while Apple Music's new Spatial Audio with Dolby Atmos feature will work with any headphones.
Dolby Atmos in music
It's not only limited to movie soundtracks; Dolby Atmos also increasingly has music on its mind.
Admittedly it got off to a slow start with the first Blu-ray Audio disc in Atmos arriving way back in 2015 (primarily remixes), but in recent years increasing numbers of Dolby Atmos-mixed tracks have become widely available thanks to the format's now-familiar presence on streaming services.
This is partly down to Dolby's 2019-penned partnership with Universal Music Group to bring 'thousands of songs transformed in Dolby Atmos from a diverse list of artists across a wide range of genres, from hip-hop, pop, and rock through jazz and classical music.'
An increasing number of tracks in Dolby Atmos can be found on Tidal, Amazon Music HD and Apple Music. The addition of Dolby Atmos support to the latter in 2021, along with lossless, hi-res and Spatial Audio, caused a significant shift in acceptance of the format and was well-timed to coincide with the landmark Atmos re-mix of The Beatles Get Back.
There are now Atmos remixes of everything from Justin Bieber to Papa Roach, but the very first tranche of 50 releases in Dolby Atmos were a touch more acclaimed and included Kraftwerk's 3D The Catalogue, Hans Zimmer's Live in Prague and R.E.M.'s Automatic For The People (25th Anniversary Edition).
Outside of re-releases, the format has the greatest potential for live and jam-based styles and original EDM. The first electronic album specifically written and produced for the format was Wolf by trance pioneer Matt Darey. Meanwhile, German record label Mindmap has also released a special immersive audio compilation mixed in Atmos (available on Tidal) by Fritz Hilpert, who was nominated for the "Best 3D Surround Sound Album" at the 2017 Grammys. The electro-soul compilation features renowned international electronic music artists, such as Berlin-based electro duo Booka Shade.
Dolby Atmos Music isn't just limited to recordings either. London's Ministry of Sound nightclub has been kitted out with a 60-speaker, 22-channel Dolby Atmos system. DJs now have the tools to more literally raise the roof – they can make Atmos mixes and edit them in real-time so certain elements track movements around the room.
While the learning curve for engineers and composers transitioning from stereo to Atmos is steep, organisations including Dolby, Avid and the Abbey Road Spatial Audio Forum are actively encouraging artists to create in the format. There are free tools such as AvidPlay that let artists self-distribute their music in Dolby Atmos to streaming services and Waves Nx plugins that let users virtually mix in Atmos over headphones. Hopefully, the more access creators have, the more original tracks will be released that push the format in the way that film sound designers have been doing for several years.
The future of Dolby Atmos
So where else do we want to see Atmos? Virtual reality appears to be a growing area of interest for Dolby. As supported above by the Atmos Height Virtualisation technology, the company is designing tools to deliver Atmos soundtracks in a virtual (and therefore more accessible) experience.
More music in Atmos appears to be a priority of, and potential area of growth for, Dolby too.
There's no doubt the all-encompassing, Atmos- and Vision-supporting Dolby Cinema venture will continue to spread as studios look to encourage customers back into theatres. Dolby Atmos has even made its in-car debut with the Lucid Air electric vehicle as part of a 21-speaker Surreal Sound system. We've seen a number of manufacturers announce plans to offer immersive in-car audio experiences over the last couple of years and Dolby has announced a collaboration with Cinemo which (hopefully) marks the beginning of a car audio revolution.
Perhaps the biggest and most immediate area for expansion is more affordable hardware, though. While AVRs – both budget and high-end – are almost all on board, we'd like a greater choice of affordable speaker solutions and soundbars, as well as wireless
MORE: