Crutchfield is running a powered subwoofer sale until Sunday, with models starting at just $149.
If you're in the market for a new powered sub and you've got a couple hundred to spend, this Crutchfield sale is a great way to add some oomph to your hi-fi or home theatre system. Depending on where you're located, free two-day shipping may be included as well.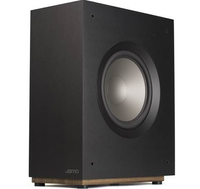 Jamo S 810: $344 $199 at Crutchfield (save $145)
The Jamo S 810 has a Class D amplifier that offers 150 watts of peak power with a 10in side-firing woofer. Available in Black, White, or Walnut.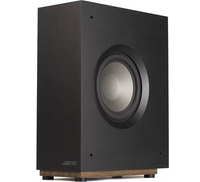 Jamo S 808: $229 $149 at Crutchfield (save $80)
A smaller version of the S 810 mentioned above, the S 808 has a Class D amplifier, 100 watts of peak power, and an 8" side-firing woofer. Save on the Black, White, and Walnut versions.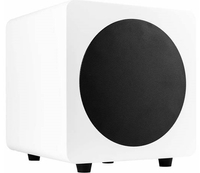 Kanto SUB8: $300 $230 at Crutchfield (save $70)
The Kanto SUB8 has got an 8" front-firing woofer and a 125-watt amplifier and comes in a matte white finish. A decent fit for small spaces with $70 off.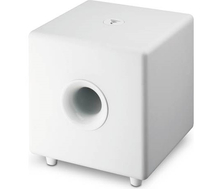 Focal Cub3: $389 $289 at Crutchfield (save $100)
Nother compact powered subwoofer with an 8in down-firing woofer and a 150-watt amplifier. Save $100 on the white finish in the Crutchfield sale.
Eight different powered subwoofers are currently on sale, including the Jamo S 808 and Jamo S 810 alongside the Kanto SUB8 and Focal Cub3 (pictured above). Different finishes are available on some models, and a couple of the models on offer are compact so should be easier to accommodate.
If you haven't shopped there before, Crutchfield is an electronics retailer with a focus on AV gear, so there should be something for every AV enthusiast, from subs to entire home theatre setups. Plus, Crutchfield provides live support which is available 24/7, and if you're not happy, you can return them as long as they're complete and like-new within 60 days of purchase.
Check out Crutchfield's powered subwoofers today before these deals disappear – you've got until 10th April!
MORE:
Our pick of the best subwoofers
Which you could pair with the best speakers