As we wave goodbye to Black Friday and Cyber Monday, we can't help taking one last glance at the best TV deal we've seen all year. Lucky for you, if you didn't take advantage of this deal and are sorely regretting it, there's still time to get an incredible deal on the LG G2.
Now at just £1199 at Richer Sounds for the 55-inch version, the LG G2 is a phenomenal TV at this price. We awarded it five stars last year at its original price of £3299, so with £1200 slashed off the price, it becomes an instant recommendation from us.
Moving up to the 65-inch G2, that's down to £1499, with a whopping £1700 deducted from the price. If you can, we'd recommend spending that additional £300 and going for the bigger screen size, as it's a notable upgrade, although the 55-inch model will still certainly serve you well.
One thing to note is that you'll need to sign up for Richer Sounds' VIP club to access this discount. The good news is that this is a quick, easy and, most importantly, free process that's well worth doing to get this sale.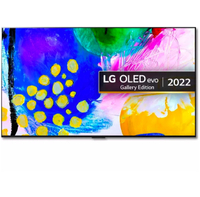 LG OLED65G2 2022 OLED TV was £3299 now £1499 at Richer Sounds (save £1700)
The LG G2 is LG's flagship 4K model from last year, boasting not only OLED Evo technology but also an added heatsink that allows the panel to be pushed to even brighter levels (though the newer G3 goes even brighter). It also supports every gaming feature you could wish for and has a lovely design – but do bear in mind that a wall bracket is included rather than a stand. To get this deal you need to be a Richer Sounds VIP, but joining is quick and free.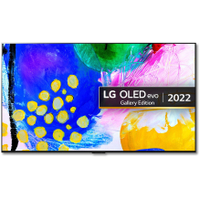 LG OLED55G2 2022 OLED TV was £2399 now £1199 at Richer Sounds (save £1200)
The 55-inch G2 performs just as brilliantly as its larger sibling and has all of the same great features. If you don't have room for a 65-inch TV, this deal is almost as good.
In our review, we noted that the G2 possesses a noticeable and welcome brightness boost over other models. We said that "overall brightness of light, full-screen HDR content is increased over LG's own C2, making such pictures look more realistic and 'HDR'". We also stated that this extra brightness also gives a boost to colour volume and vibrancy over previous models of LG TVs.
This extra brightness, however, does not hinder the deep black levels for which OLED TVs are known. As we said in our review, "they're every bit as inky as they've ever been". All of these strengths mean the G2 presents TV shows and movies fantastically.
Games aren't forgotten, either. Next-gen game features are also on board, with the G2 supporting 4K/120Hz, VRR, ALLM, HGiG and a Dolby Vision game mode. The G2 has four HDMI ports (all supporting 4K/120Hz) with one port designated for handling eARC connections with external audio devices such as soundbars and AV receivers.
Of course, the newer G3 is an even better TV that boasts brightness-boosting MLA tech, but the lowest price for the 65-inch version of that is currently £2148 at Sevenoaks.
MORE:
Read our full LG G2 review
Best OLED TV 2023: the latest and greatest models, rated and ranked
Our pick of the best TV deals