Watch a US Open 2023 live stream
The 2023 US Open is FREE to watch on 9Now in Australia. In the US, you can stream tennis via an ESPN Plus subscription or ESPN, which is available via cord-cutting services Sling or FuboTV. Viewers in the UK can tune in on Sky Sports. Use a VPN to watch your preferred US Open free stream from anywhere, if you're away from home.
US Open 2023 tennis preview
Grand Slam tennis has made a welcome return to the hard courts of Flushing Meadows. The final major of the year, the US Open provides one last chance for the players to prove a point.
It's now down to the business end of the competition with only the men's finals left to play – Medvedev vs Djokovic today.
Carlos Alcaraz entered 2023 US Open as the reigning champion, world No.1 and favourite, but the Spaniard was bested over four sets by 2021 US Open champion Daniil Medvedev on Friday. The no.3 seed now takes on Djokovic after the Serbian took out American Ben Shelton in convincing style.
What's really got people in New York pumped today, though, is the news that young American Coco Gauff has finally fulfilled her promise. The 19-year-old won her first women's single slam title at Flushing Meadows last night, showing pure winner's grit as she came from a set down to beat Aryna Sabalenka 2-6, 6-3, 6-2.
Read on and we'll show you how to watch a free 2023 US Open live stream online.
Free US Open 2023 live stream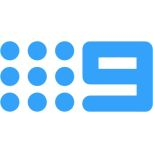 Free live stream | US Open 2023
Australians can watch US Open tennis live and free on Channel 9 / 9Now.
Travelling outside Australia?
Watch US Open 2023: live stream from anywhere
You won't be able to watch your go-to US Open 2023 live stream while traveling abroad. The streaming service will spot that you're in a foreign country and block you. You can use a VPN (virtual private network) to get around this, though.
It's a straightforward piece of software that sets your device to appear as if it's in the right country, allowing you to watch any US Open 2023 live stream from anywhere in the world.
We rate ExpressVPN as the best VPN for tennis. It offers a 30-day guarantee for all your money back if you're not happy with the service.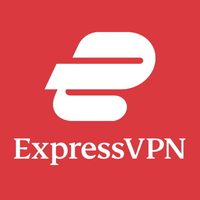 Try ExpressVPN risk-free for 30 days
ExpressVPN offers a 30-day money-back guarantee with its VPN service. You can use it to watch French Open live streams on your mobile, tablet, laptop, TV, games console, and more. There's 24/7 customer support and three months free when you sign-up. Try it – it's easier than you think.
How to use a VPN for US Open 2023
1. Install the VPN of your choice. ExpressVPN is the one we recommend.
2. Open up the VPN app and choose the location of the service you wish to access. For US Open tennis, you may wish to choose 'Australia' for 9Now.
3. Then head over to 9Now on your browser or device and enjoy the US Open live stream!
Watch US Open 2023 in Australia
If you're in Australia, Channel 9 and the 9Now streaming service are covering the 2023 US Open 2023, live and for free, with select matches being featured each day.
Subscription streaming service Stan Sport will provide comprehensive and ad-free live coverage of the US Open, plus plenty of football, rugby and other sports besides.
To begin with, there's a Stan 7-day free trial. After that, you choose your base package and the necessary sport add-on costs AU$10 a month on top (so, from $20 a month in total).
Stuck outside Oz at the moment? Don't forget that you can use a VPN to access a live stream without being blocked.
Watch US Open 2023 in US
Tennis fans in the US can watch a US Open live stream on ESPN, ESPN2 and ESPN3, all of which can be accessed through cable cutting services Sling and FuboTV, or on ESPN Plus, which is available through a separate subscription.
Sling currently is offering new customers 50 percent off their first month and there's a free-trial of FuboTV too. There are no long contracts with either service. If you're not happy with them, you can cancel them at any time.
ESPN+ is a streaming-only service that carries a wealth of top sports content including MLB, NHL, MLS and Top Rank Boxing events, as well as FA Cup soccer. You can subscribe to it on its own or as part of the Disney Bundle along with Hulu and Disney Plus.
Of course, ESPN+, Sling and FuboTV are only available within the States so be sure to use a VPN if you're a US subscriber stuck abroad. We recommend ExpressVPN, as it's reliable and comes with a risk-free 30-day money-back guarantee.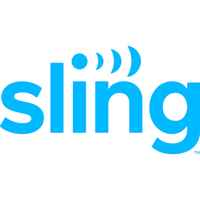 US Open 2023 Sling TV discount
Get ESPN, ESPN2 and ESPN3 channels on the Sling TV Orange package with this offer. Save 50 percent off your first month and pay just $20. It's $40 thereafter but there's no contract so you can cancel at any time. Ace!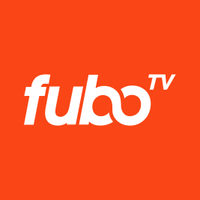 US Open 2023 live with 7-day Fubo TV trial
Fubo TV's Pro tier gets you 144 channels (including ESPN, ESPN2 and ESPN3) and cloud DVR with thousands of hours of space to store shows. You can watch on most smart devices, and payment is monthly. Plans start at $74.99 a month and users can cancel at any time.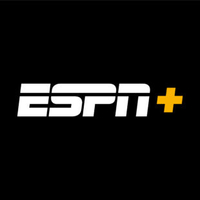 US Open live stream on ESPN+ ($9.99)
Click through to buy your ESPN+ subscription and watch all ESPN+ sports events live streams from the US, UK, Australia and elsewhere. Arguably the best deal is the Disney Bundle of Disney+, Hulu and ESPN+ all for just $13.99 per month (ad-supported) or $19.99 (ad-free).
Watch US Open 2023: live stream in the UK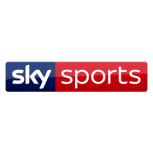 The 2023 US Open is being shown live on Sky Sports in the UK.
If you don't have Sky, you can check out today's best Sky TV deals.
Don't want to commit to a Sky subscription? No problem. Cordcutters can enjoy a US Open live stream with a Now Sports streaming pass (from £11.99 a day). Also consider: Sky Stream, which we rated five stars in our recent review.
Can I watch the US Open for free?
Yes. Australians can enjoy the tennis for free on Channel 9 and the 9Now streaming service. You could go for the free trial option – go to the Stan Sport website to start your 7-day free trial. Use a VPN to access your local tennis coverage when travelling abroad.
US Open 2023 tournament start times
Global US Open 2023 start times
UK: 4pm
Central Europe: 5pm
USA (ET/PT): 11am / 8am
Australia: 1am
New Zealand: 3am
US Open 2023 order of play
When is the 2023 US Open?
Monday 28th August 2023
Day session: 11am ET / 4pm BST
Evening session: 7pm ET / 11pm BST
Men's and women's singles 1st round
Tuesday 29th August 2023
Day session: 11am ET / 4pm BST
Evening session: 7pm ET / 11pm BST
Men's and women's singles 1st round
Wednesday 30th August 2023
Day session: 11am ET / 4pm BST
Evening session: 7pm ET / 11pm BST
Men's and women's singles 2nd round
Thursday 31st August 2023
Day session: 11am ET / 4pm BST
Evening session: 7pm ET / 11pm BST
Men's and women's singles 2nd round
Friday 1st September 2023
Day session: 11am ET / 4pm BST
Evening session: 7pm ET / 11pm BST
Men's and women's singles 3rd round
Saturday 2nd September 2023
Day session: 11am ET / 4pm BST
Evening session: 7pm ET / 11pm BST
Men's and women's singles 3rd round
Sunday 3rd September 2023
Day session: 11am ET / 4pm BST
Evening session: 7pm ET / 11pm BST
Men's and women's singles 4th round
Monday 4th September 2023
Day session: 11am ET / 4pm BST
Evening session: 7pm ET / 11pm BST
Men's and women's singles 4th round
Tuesday 5th September 2023
Day session: 12pm ET / 5pm BST
Evening session: 7pm ET / 11pm BST
Men's and women's singles quarter-finals
Wednesday 6th September 2023
Day session: 12pm ET / 5pm BST
Evening session: 7pm ET / 11pm BST
Men's and women's singles quarter-finals
Thursday 7th September 2023
7pm ET / 11pm BST
Women's singles semi-finals
Friday 8th September 2023
3pm ET / 8pm BST
Men's singles semi-finals
Saturday 9th September 2023
4pm ET / 9pm BST
Women's singles final
Sunday 10th September 2023
4pm ET / 9pm BST
Men's singles final