ITVX is a brand new streaming service from UK broadcaster ITV. The platform offers free access to ITV content old and new, live TV streaming, and exclusive originals starring the likes of Damian Lewis and Helena Bonham Carter.
So, when does ITVX officially launch? What are the best ITVX shows to watch? And what devices support ITVX? Here's everything you need to know...
What is ITVX?
ITVX is new streaming platform from ITV. It replaces ITV Hub as the home for ITV content and ITV channels.
There are two tiers: a free, ad-supported tier that promises over 10,000 hours of programming in HD, plus a 'Premium' tier that strips out the ads and bundles ITVX with Britbox.
In addition to usual ITV fare, ITVX promises to launch a new original series every week, starting with six-part cold war drama A Spy Among Friends starring Damian Lewis and Guy Pearce.
ITVX will also offer "pop-up" themed channels, including Hell's Kitchen US, True Crime, The Oxford Detectives, Love Island International, 90s Favourites and The Chase.
ITVX release date
The official ITVX release date is 8th December 2022, which is when the service will launch all of its features and content, including new and "exclusive to streaming" titles.
However, if you've been watching the Qatar World Cup you'll know that ITV has already begun to roll out ITVX. This is "to ensure viewers have full access to all content" by launch day.
Is ITVX free?
Yes... and no.
ITVX free – the ad-supported tier – is free to UK viewers with a valid TV license. Simply sign up with an email address and a UK postcode. The free version includes access to all the new and original content, which is a nice touch.
ITVX premium – the ad-free tier – costs £5.99 a month or £5.99 a year (new users get a 7-day free trial). Premium also includes access to Britbox, the ITV-owned global streaming service, and the ability to download content to watch offline.
ITVX free trial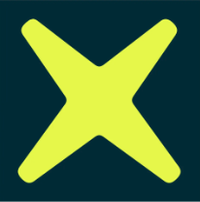 ITVX Premium | Free 7-day trial
The ad-free version of ITVX officially launches on the 8th December and new users have access to a free 7-day trial. Premium includes thousands of hours of TV, 250+ movies from launch, access to Britbox and the ability to download and view content offline.
Outside the UK? UK TV licence holders can use a VPN to access their ITVX account when travelling overseas. We recommend ExpressVPN as it is ultra-reliable and comes with a 30-day money-back guarantee.
How can I watch ITVX?
Navigate to ITVX.com in your browser (Chrome, Firefox, Safari, Microsoft Edge) or download the ITVX app. ITVX is already available on the following platforms and devices:
Samsung Smart TVs (2016 onwards), iOS/Android, Google Chromecast, Amazon Fire TV, Roku, Freeview Play, Now, Sky Glass and Sky Stream, Apple TV, Huawei devices, Nvidia Shield and Xbox.
ITVX is also set to launch on YouView, Freesat (newer boxes only) and Virgin Media Stream. We expect ITVX to be available on Sky Q boxes but ITV has yet to confirm this.
What shows are on ITVX?
Fan of Love Island or Lewis? ITVX has you covered. The service will launch with over 10,000 hours of free ITV programming plus 250+ films including the Back to the Future trilogy, the Despicable Me trilogy and Wonder Woman.
The service is also staking its reputation on a string of starry originals. Four new box sets will drop on launch day, followed by at least one new original each week:
A Spy Among Friends (8th Dec)
Hotly-anticipated six-part Cold War thriller starring Damian Lewis and Guy Pearce.
The Confessions of Frannie Langton (8th Dec)
Four-part period drama set in opulent Georgian London, starring Karla-Simone Spence and Sophie Cookson.
Tell Me Everything (8th Dec)
New teen drama exploring drink, drugs and social media.
Plebs: Soldiers of Rome (8th Dec)
Feature-length version of the historical comedy series.
Litvinenko (15th Dec)
The mysterious poisoning of a Russian mover-and-shaker. Starring David Tennant and Mark Bonnar.
Riches (22nd Dec)
High-stakes family drama starring Deborah Ayorinde and Hugh Quarshie.
Without Sin (28th Dec)
New drama starring Line of Duty's Vicky McClure.
Nolly (early 2023)
Russell T Davies' upcoming drama on Crossroads' Noele Gordon, starring Helena Bonham-Carter.
ITVX will also be making whole seasons of ITV shows available on their first day of broadcast, so viewers can binge at their leisure. These include upcoming political drama Stonehouse starring Matthew Macfadyen and Keeley Hawes (due early 2023).
Last but not least, ITVX will launch with a host of documentaries including the Stephen Fry-narrated natural history documentary A Year On Planet Earth. ITVX will also air Rolf Harris: Hiding in Plain Sight in 2023.
Can I watch a World Cup live stream on ITVX?
Yes. ITVX began rolling out just in time for the World Cup, allowing streamers to watch games online. Fans need to log in (or register) to get access to ITVX.
ITV has the rights to live-stream a host of last 16 matches. It also has the first pick of the quarterfinals, one of the semi-finals, plus the World Cup final itself on 18th December. That's in addition to highlights galore, naturally.
How do I watch live TV on ITVX?
Want streaming access to ITV1, ITV2, ITVBe, ITV3, ITV4 and CITV, as well as the themed channels? No problem. On the ITVX website, click 'Live TV' in the navigation bar or select a channel from the homepage.
Using an iOS or Android device? Go to the 'Live TV' section off the app and swipe the screen to scroll through the channels.
The live TV feature is also available on Amazon Fire TV, Android TV, Now / Roku streaming players, Samsung Smart TVs, Sky Glass and Sky Stream puck, and Xbox.
Fun fact: some live TV broadcasts won't be available to stream online due to rights issues.
MORE:
And our list of the best streaming services
As well as our list of the best music streaming services
Read our full Netflix review