Sky TV deals have landed, along with Sky Glass and Sky Stream. The Sky Glass TV will sit alongside the more standard, satellite dish-based Sky Q for the time being, while the Sky Stream box is billed as "the cheapest way to get Sky and Netflix".
Sky TV is the best entertainment offering around right now, but it's not cheap. Thankfully there are some ever-inventive Sky TV deals and Sky Q offers, with broadband bundled in, and channels added on that can help. With Sky Sport a solid UHD offer and bolt-ons like Sky Multiscreen too, it's a very good moment to upgrade or even switch.
Sky combines top-flight sports, the best drama and comedy from the UK and US, and the biggest films before they reach other services, and much of it in 4K too. And now it offers Netflix and Disney Plus in 4K HDR, giving you a host of original content and an exhaustive library to binge your way through.
Here we'll cover all the options, as well as tell you all about Sky Glass deals, how to get it and what it offers. So, here are the best Sky TV deals, bundles and packages and how to get them. Happy viewing!
Best Sky TV deals Sky Q bundles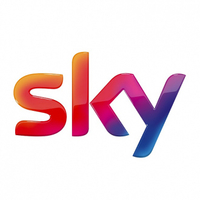 (opens in new tab)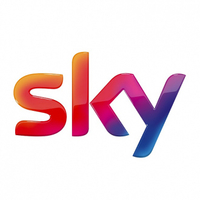 (opens in new tab)
Sky Q & Superfast Broadband £39 per month| 18 months | £30 one-off set-up fee (opens in new tab)
Hurry, and you can get Sky TV with Superfast broadband at the company's "best ever price". You get 100 channels on top of Freeview and it includes the Sky Q 1TB UHD box and router too.
What is Sky Q?
Sky Q is the Sky's current generation of dish-based home entertainment, following on from Sky+. It offers lots of channels covering drama, comedy, wildlife, kids, films and sports content, served up in a package that delivers 4K picture quality, the ability to pause and rewind live channels, and full multi-room features.
Sky HDR programming has arrived and is available on both Disney Plus and Netflix. You can also watch the Premier League in HDR too on Sky Sports.
How do you get Sky Q?
To get Sky Q, you'll need a Sky Q Box. It stores up to 500 hours of standard definition TV, lets you record six channels while watching a seventh and is able to show HD and 4K UHD content.
You'll also need a satellite dish in order to watch Sky, though we're promised that Sky will soon be available over broadband.
What is Sky Glass?
Sky Glass is Sky's new dishless Sky service, delivered entirely over the internet and through a Sky-branded TV.. There are three sizes of Sky Glass TV to choose from, and Sky subscription deals to pick too. You pay a different amount up front according to the TV size you've gone for and then the rest is paid either over a 24-month or 48-month contract. Find out more information and look at the Sky Glass price.
Best Sky Glass bundle deal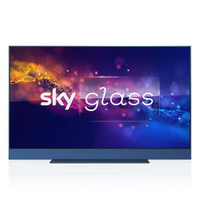 (opens in new tab)
Sky Glass, Sky TV & Netflix from £36 a month (opens in new tab)
This deal includes for the loan of a Sky Glass streaming 4K TV with Dolby Atmos speakers, Sky Entertainment and Netflix (18 month contract).
What is Sky Stream?
Sky Stream is a standalone box – similar to Apple TV – that provides satellite dish-free access to Sky on any TV of your choice. It promises most of the Sky Glass experience and is a doddle in install (you just plug it into a spare HDMI port on your TV). On the downside, 4K, HDR and Atmos cost extra and there is a signal delay compared to Sky Q.
Best Sky Stream bundle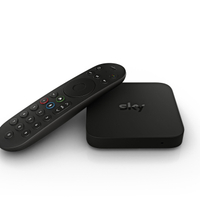 (opens in new tab)
Sky Stream Sky TV & Netflix from £26 £23 a month (opens in new tab) | 18 month contract
Sky calls this bundle deal "the cheapest way to get Sky and Netflix". Don't want to sign an 18 month contract? You can get the same deal for £29 £26 a month on a rolling 31-day contract.
Can you still get Sky+?
No. While Sky still supports its Sky+ customers, the only option for new customers is Sky Q.
How much do the Sky Q boxes cost?
The standard Sky Q package allows you to watch content at up to HD resolution and comes with the 1TB box. There's a one-off installation fee of £20 and then it's £26 per month for the basic TV package which includes Netflix, Sky Atlantic, Sky Originals, Sky Sports News, 300 channels, 500 Sky box sets, 40 catch-up services and access to content on the Sky Go app.
You can bump it up to the over 40 HD with the £8-a-month HD bolt on. Or splash out on the Ultra HD + HD bolt-on, which includes selected sport and Sky Originals in 4K, plus Netflix Premium, for £12 a month.The latter seems like something of a no-brainer.
Finally, you can also add on Sky Multiscreen for an extra £15 per month (£41 total, without the HD + UHD bolt-on) and enjoy your Sky content on a second TV thanks to the additional Sky Q mini box.
With any of these Sky Q options, you can add on TV channels in bundles like Sky Sports, Sky Box Sets, Sky Entertainment, etc.
That's the basics covered. So what do the various Sky packages offer?
Sky Ultimate TV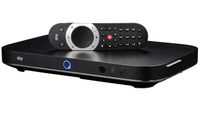 (opens in new tab)
Sky Ultimate TV £26 a month (£20 setup fee) (opens in new tab)
Sky Ultimate TV is the basic starter bundle. It includes a wide variety of dramas, comedies, documentaries, music, Sky One, Sky Atlantic, Nat Geo wild, Sky Originals, 300 TV channels and Netflix too.
The Sky TV basic package offers over 300 channels covering entertainment, documentary, music and sports. These include Sky Atlantic, Sky One, Fox, MTV, Gold, Comedy Central, Quest, Syfy, E!, Discovery, National Geographic, Sky Sports News, Eurosport and Sky Sports Mix. You can also get free access to Netflix and the over 500 Sky Box sets with Sky TV & Netflix.
That means you get shows like Big Little Lies, Last Chance U, The Umbrella Academy, Last Week Tonight With John Oliver, Sky Arts Portrait Artist of the Year, Chernobyl, Gomorrah, Riviera, The White Lotus, This England and Succession.
For new customers, Sky Ultimate TV (opens in new tab) costs £26 a month for the first 18 months (plus six months broadband included for a limited time). Now you've got your starter pack, it's time to add some extras.
Sky Sports
Sky Sports gives you more sports channels than the standard Sky TV package. Namely, you get individual channels dedicated to Premier League football, the football league, cricket, F1, NFL and golf and all in HD.
You also get Sky Sports Arena (basketball, racing, bowling), Sky Sports Main Event (golf, cricket, rugby) and Sky Sports News.
If you have the relevant package, you'll be able to watch some of these channels in 4K UHD and the Premier League in HDR. Here are a few bundles consider...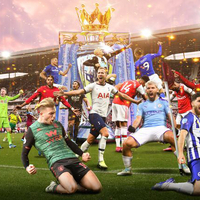 (opens in new tab)
Sky Q, Sky TV, Netflix and Sky Sports £51 £46 a month (opens in new tab)
This Sky Q deal includes access to all the Sky Sports channels including the F1, cricket, golf and over 400 live football games. Netflix is bundled in too, which is a nice bonus.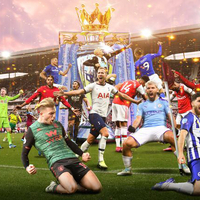 (opens in new tab)
Sky Sports & BT Sport £71 per month (opens in new tab)
Cover all your bases and add in the four BT Sports channels too for full access to all European and Premier League football as well as Sky Sports and more.
Sky Cinema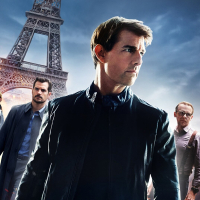 (opens in new tab)
Sky TV, Disney+ & Sky Cinema £54 £46 a month (opens in new tab)
With a new film premiere every day and over 1000 other films to choose from, Sky Cinema is great for film fans. This price includes the Disney+ bolt-on too. Your only extras are the one-off £20 set-up fee. That's it.

Sky offers 12 film channels, along with over 1,000 movies on-demand. It also shows a new premiere every day of the year.
Sky is currently offering a Sky TV and Sky Cinema starter pack for £38 (opens in new tab) which is a decent place to start if movies are what are most important to you.
Kids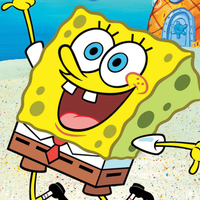 (opens in new tab)
Sky Kids £6 a month (opens in new tab)
This deals provides you with over 10,000 episodes on demand and eight live channels, plus over 90 games on the Sky Kids app. There's also educational content to expand their minds.
There are 8 kids channels up for grabs, including Nickelodeon, Nick Toons, Boomerang and Cartoon Network. There's a Kid Safe Mode and you can create individual profile for up to 10 children.
This costs £6 extra a month. It only offers a 31-day rolling contract, so you won't be tied in for the long run.
Disney +

(opens in new tab)
Disney+ on Sky £7.99 per month, 31-day contract (opens in new tab)
Exclusive films, TV and documentaries from Marvel, Pixar, Disney, Star Wars, National Geographic and Star too. Much of the Disney+ content is available on Sky in 4K HDR and the one-month rolling contract means that you can step out once you've watched all you need.
Sky's latest add-on addition is Disney Plus. Like many of the extra services, there's no long term commitment. The price is in line with a Disney Plus subscription through other platforms at £7.99. It's also one of the best places to find 4K HDR viewing on Sky.
Ultra HD + HD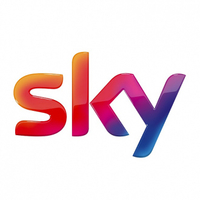 (opens in new tab)
4K content on Sky Ultra HD + HD £12 per month (opens in new tab)
Sky Cinema and Sky Sport in 4K where available plus the over 40 HD channels too is what you get with this very worthwhile add-on. It also offers access to the 4K programming on Netflix with Netflix Premium.
The Ultra HD + HD add-on is your ticket to 4K content on Sky. It unlocks access to 4K films and 4K sport on the Sky Cinema and the Sky Sport channels respectively. Do bear in mind, though, that not all films and sports are available in UHD - although, as we head deeper into 2022, more 4K HDR is on its way.
The other bonus of this relatively cheap addition is that it upgrades your Netflix access to Netflix Premium which brings 4K programming through Netflix - and there's plenty of that - as well as simultaneous Netflix viewing on up to four devices.
Ultra HD + HD is £12 per month but you only need pay £8 per month if all you want is HD.
BT Sport on Sky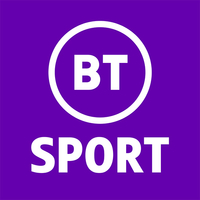 (opens in new tab)
BT Sport 1, 2, 3 & ESPN for Sky customers £25 per month (opens in new tab)
Four BT Sport channels under one subscription and Sky customers can have their pick of pretty much all the televised sport on the UK. The one-month rolling contract means that you can cancel at any time.
Just because you're with Sky, that doesn't mean you can't access other sports channels too. The four BT Sport channels are available to Sky customers on a one-month rolling contract for £25.
Through those you can watch Premier League football, UEFA Champions League, Bundesliga, UFC and more.
Sky Fibre broadband

(opens in new tab)
Sky Ultrafast Broadband 18 months | £32 a month | £20 one-off set-up fee (opens in new tab)
This tariff includes Sky's fastest fibre broadband with Speed Guarantee as standard. You get Sky Pay As You Talk phone access and an average of 145Mbps download speeds with uploads at 27Mbps.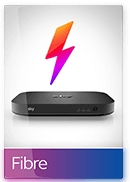 (opens in new tab)
Sky Stream, Sky TV, Netflix & Ultrafast Broadband £50 £47 a month| 18 months | £40 set-up fee (opens in new tab)
No messing about just straight in with Sky TV, ultra-fast broadband service, the Sky Stream puck and access to Netflix. And all for under £50 a month! That sounds like a deal to us.
Want Sky's fastest ever band? Try Sky Gigaspeed (opens in new tab) (£52 a month) if it's available in your postcode.
Enter your postcode (opens in new tab) during the buying process to see what deals are available for you.