Cyber Monday is drawing to a close, which means savings on all the Sonos soundbars are sure to end soon. With excellent deals across all three models in Sonos' range, you can save a boatload of cash on its entry-level stereo soundbar, its mid-level virtual Dolby Atmos model and even the flagship full-fat Dolby Atmos bar, just as long as you act quickly.
At the entry-level position, we have the Sonos Ray, which you can usually get for £279. Cyber Monday means that this price has been cut down to just £216 at Amazon, making it one of the very best cheap soundbars you can get during this sale period.
Next is the 2023 What Hi-Fi? Award-winning Sonos Beam Gen 2, which usually carries an RRP of £499 can now be picked up for £399 at Peter Tyson, knocking £100 off the price tag. It's a compact and (by regular Dolby Atmos soundbar standards) affordable way of improving your TV's sound and unlocking that illustrious immersive audio format that we all know and love.
Moving up to Sonos' flagship soundbar, the Sonos Arc is also subject to a heavy discount. Usually retailing for £899, you can snatch one up for just £699 at Currys right now - that's a saving of £200, very nice. This Dolby Atmos soundbar is easily one of the best we've ever heard and it only just lost out to the Sony HT-A7000 at this year's What Hi-Fi? Awards.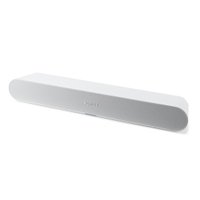 Sonos Ray £279 £216 at Amazon (save £63)
Sonos' most accessible soundbar is an affordable, fuss-free way of seriously upgrading your TV's sound. This bar only features an optical connection, however, it makes up for this with an energetic upbeat sound and the streaming smarts seen in Sonos speakers.
Read our full Sonos Ray review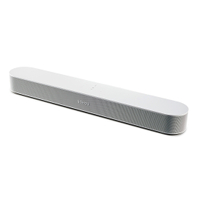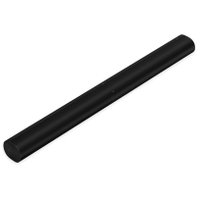 Starting with the Sonos Ray, this simple yet very effective soundbar offers a sonic boost to your TV without breaking the bank. It relies on just an optical cable to connect, and it gets the full Sonos treatment of its bigger and more expensive brethren, thanks to its compatibility with the Sonos S2 app. This means streaming to the bar is also a breeze, making the Ray a feature-rich budget bar.
Moving onto the duo of Dolby Atmos soundbars, there are incredible savings on both the Arc and the Beam (Gen 2) Dolby Atmos soundbars. Both share many similarities, such as having a single HDMI eARC connector and no passthrough, both require the Sonos S2 App for setup and controls and you can stream to both over Wi-Fi and various streaming-specific options like Spotify Connect and Apple AirPlay.
However, each soundbar uses different methods to achieve Dolby Atmos. The Sonos Arc utilises dedicated upward-firing drivers for overhead directional sound, whereas the Beam Gen 2 does not feature such drivers. Instead, Sonos has used a clever form of psychoacoustics to give the impression of height without any physical up-firing speakers.
You might be wondering if there is a tradeoff, and the short answer is yes. The long answer is that these soundbars have their own strengths relating to how they achieve Dolby Atmos. The Arc sounds much fuller and more convincing in the overhead sound department, while the Sonos Beam positions itself as a cheaper and more compact way of getting Dolby Atmos. The bottom line is that these are both incredible-sounding soundbars and have been recipients of five-star reviews and repeat Awards recognition.
MORE:
Check out the best Cyber Monday OLED TV deals
And the best Cyber Monday Home Cinema deals
As well as the best Cyber Monday projector deals