Super Bowl live stream 2023
Rihanna will perform the Super Bowl Halftime Show at Chiefs vs Eagles today, and it's going to be "epic" says the 34-year-old hitmaker. You can watch Rihanna and guest star Jay-Z for free on ITVX in the UK, and on 7Plus on Australia. Fox is the official Super Bowl 57 broadcaster in the USA. Use a VPN to watch your local Super Bowl Halftime Show live stream from anywhere.
UK: Free Super Bowl live stream on ITVX
AU: Free Super Bowl live stream on 7Plus
Super Bowl 2023 Halftime Show preview
Part of the allure of the Super Bowl is the Halftime Show. Among the most coveted music slots available to artists, the NFL finale delivers a guaranteed worldwide TV audience of around 100 million for a 14-minute singing and dancing medley.
This year, Rihanna is making her long-awaited return to the stage after more than five years. The Grammy Award-winning singer's last album Anti came out in 2016 and, with an upcoming world tour due to be announced as part of the act, she'll be bringing all the bangers to the party, from Rude Boy to Only Girl (In the World), Umbrella and Diamonds. Pop megastar Adele has said she's going to the Super Bowl "just for Rihanna". So yeah, it's kind of a big deal.
One other change for 2023 is that it's the beginning of Apple Music's multiyear sponsorship of the show. To celebrate, Apple has rolled out a new #AppleMusic hashflag, complete with a custom red Apple logo (via AppleInsider).
Super Bowl 57 is scheduled to kick off at 11.30pm GMT / 6.30pm ET today, 12th February 2023 at State Farm Stadium, Arizona. Here's who to watch the 2023 Super Bowl halftime show free online...
Best FREE Super Bowl live streams 2023
NFL fans all over the world can watch Rihanna's Super Bowl LVII Halftime Show for free:
UK: Free on ITV and ITVX. Kick off 23:30 GMT.
Australia: Free on Channel 7 and 7Plus. Kick off 10:30am AEDT (Mon).
Mexico: Free on TV Azteca 7. Kick off 17:30 CDMX.
Germany: free on ProSieben. Kick off 00:30 CET (Mon).
USA: Fubo TV 7-day free trial. Kick off 18:30 ET / 15:30 PT.
Outside your home country? Use a VPN to access any free Super Bowl live stream from anywhere. Details below...
Super Bowl 57 halftime show approximate start times
Super Bowl 57 halftime show approximate start times
It's impossible to predict the exact start time of the Super Bowl 57 halftime show because it depends on how many stoppages and interruptions there have been in the game itself – that's NFL for you.
However, a half of an American football match usually takes between 90 minutes and two hours to complete, including all the stoppages between plays, timeouts and any potential injury stoppages.
All times below are approximate.
UK: 1am (Monday)
Central Europe: 2am (Monday)
USA (EDT/PST): 8pm / 5pm
Australia: 12pm (Monday)
New Zealand: 2pm (Monday)
Mexico: 7pm
Watch Super Bowl 2023 halftime show from abroad using a VPN
You won't be able to watch your regular Super Bowl live stream while traveling abroad. The streaming service will spot that you're in a foreign country and block you. You can use a VPN (virtual private network) to get around this, though.
It's a magical piece of software that sets your device appear as if it's located the country of your choice, meaning you to watch a free Super Bowl live stream from wherever you are in the world.
We rate ExpressVPN as the best VPN for the Super Bowl and the halftime show. The 30-day guarantee means you can try it risk-free and see for yourself. Five stars.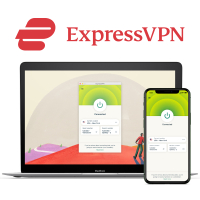 Try ExpressVPN risk-free for 30 days
ExpressVPN offers a 30-day money back guarantee with its VPN service. You can use it to watch the Super Bowl live streams on your mobile, tablet, laptop, TV, games console and more. There's 24/7 customer support and three months free when you sign-up. Try it – it's easier than you think.
Watch Super Bowl 2023 in 4K Ultra HD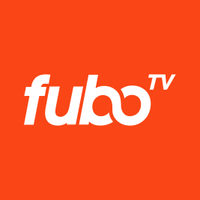 FuboTV will be streaming Super Bowl 2023, including the halftime show, in 4K on Fox. Use the Fubo 7-day trial to and watch for free.
Super Bowl 2023 in 4K with 7-day Fubo TV trial
Fubo TV's Elite package gets you access to Super Bowl 2023 in gorgeous 4K Ultra HD. The package usually costs $85 a month, so the 7-day free trial is very welcome indeed. No contract, no commitment. Cancel anytime.
YouTube TV with 4K ($65 a month) will also stream Super Bowl 2023 in Ultra HD. However, you only get a 3-day free trial.
Outside the US? Use a VPN to access Fubo TV or YouTube TV when away from home.
UK: Super Bowl halftime show 2023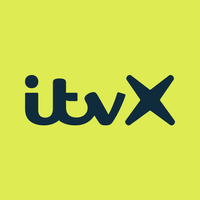 NFL fans in the UK can watch Super Bowl LVII – including Rihanna's halftime show – free on ITV and ITVX. Sign up to ITVX using an email address and a UK zip code (e.g. W12 7RU) and you're off to the races!
Outside the UK? Use a VPN to access ITVX when away from home.
Sky Sports subscribers can tune in via Sky Sports Main Event HD and Sky Sports Action HD. Kick off – 11.30pm GMT. Shop today's best Sky TV deals.
NFL Game Pass is another option. A Super Bowl streaming pass costs just £0.99 – pretty decent value for a mini Rihanna concert in Full HD.
Australia: Super Bowl halftime show 2023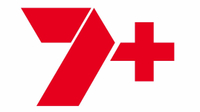 Channel 7 has free-to-air rights for the 2023 Super Bowl in Australia. You can pick up a free Super Bowl live stream and enjoy Rihanna's halftime show on 7Plus (registration required).
Outside Australia? Use a VPN to access 7Plus when away from home.
Super Bowl kick off is 10:30am AEST on Monday, 13th February.
US: Watch the 2023 Super Bowl halftime show online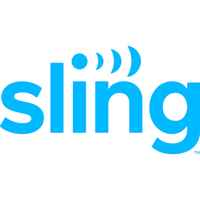 Super Bowl 2023 is live on Fox Sports in the USA – but you can watch without cable.
Live streaming TV service Sling ($20/month) carries Fox Sports, making it a great way to watch Chiefs vs Eagles and the halftime spectacle.
DEAL: Super Bowl 2023 live on Sling (50% off first month)
Sling Blue is usually $40 per month but you can get 50% off your first month right now. No long contracts. Cancel at any time. Don't miss out!
You can also watch on Peacock TV ($5/month).
Mobile and tablet live streams are available via the NFL Plus app ($5/month).
Canada: Super Bowl halftime show live stream
Canadians must pay to watch Super Bowl 57 and RiRi's halftime show. The game will be live on DAZN ($20 CAD/month).
Remember, though: fans in the UK and Australia can use a VPN to watch a free Super Bowl live stream from anywhere.
Mexico: Super Bowl halftime show live stream
In Mexico, Super Bowl 57, including Rihanna's halftime show, will be free to watch and stream on Azteca 7 and via the Azteca Live App. Here's more on how to watch the Super Bowl 2023 from Mexico.
Outside Mexico? Use a VPN to access TV Azteca when away from home
Germany: Super Bowl live stream
Free-to-air channel ProSieben will show the Super Bowl halftime show in Germany . Head to the ProSieben website, register for an account, and enjoy the Super Bowl free live stream.
Outside Germany? Use a VPN to access ProSieben when away from home.
Super Bowl halftime show FAQs
Who is performing in the Super Bowl halftime show?
The multi-Grammy Award-winning Rihanna – it's a big deal, too. RiRi hasn't performed live in more than five years and and hasn't released an album since 2016, though she is up for an Academy Award this year for Best Original Song for Lift Me Up.
The halftime show usually lasts between 12 and 14 minutes and frequently consists of a medley of the feature artist(s) most recognisable hits. Rihanna boasts quite the collection, with 14 US number ones and a small army of awards. Expect such bangers as Rude Boy, Only Girl (In the World), What's My Name?, S&M, We Found Love, Where Have You Been, Umbrella and Diamonds to feature. Also, it wouldn't be the Super Bowl halftime show without a surprise guest appearance or two, so expect the unexpected with Rihanna's past collaborations with Drake, Shakira and Eminem.
Rihanna's involvement is also something of a volte face for the Barbadian, who had previously announced she would never perform in the coveted Super Bowl halftime show in solidarity with Colin Kaepernick, the former San Francisco 49ers quarterback who took a knee and was subsequently ghosted by much of the NFL for standing up for civil rights. The involvement of Jay-Z's Roc Nation label in putting together Super Bowl halftime shows since 2020 has seemingly persuaded her to come back to the table.
Who is Rihanna?
Robyn Rihanna Fenty NH is a singer, actress and beauty mogul from Bridgetown, Barbados. The 34-year-old gave birth to a baby boy with rapper A$AP Rocky on 13th May 2022.
How many followers does Rihanna have?
As of 12th February 2023, Rihanna has 140m Instagram followers (@badgalriri) and 107.8m Twitter followers (@rihanna).
Who is singing the national anthem?
Country singer Chris Stapleton, an eight-time Grammy Award winner, will belt out the Star Spangled Banner just before kick-off to the usual level of pomp and circumstance.
How much will Rihanna get paid for the Halftime Show?
Rihanna might be the youngest self-made billionaire in the United States but she won't get paid a cent for today's halftime performance. Lady Gaga, Justin Timberlake, The Weeknd and many other all performed at the Super Bowl for free. But with a global TV audiences approaching 190 million, halftime headliners can expect a huge uplift in album sales and music streaming revenue. In the case of Rihanna, today's mini concert is a chance to announce her return to the stage after five years away.
What is the best halftime show ever?
Inevitably, it depends who you ask. Last year's homage to West Coast rap in Los Angeles was a treat for nostalgists and featured performances from Dr Dre, Snoop Dogg, 50 Cent, Mary J Blige, Kendrick Lamar, the piano intro to 2Pac's I Ain't Mad at Cha and Eminem, who took a knee while performing Lose Yourself. Critics, rightly, lost their minds.
Starring Katy Perry, Super Bowl 49's halftime show in 2015 is the most watched in TV history, with an average US TV audience of 118.5 million people to see her perform Roar, Dark Horse and I Kissed a Girl with special guests Lenny Kravitz and Missy Elliott. Also at Glendale, Arizona, the show averaged a higher TV audience than the game itsefl
The show to do the best numbers on YouTube is Shakira and Jennifer Lopez's Super Bowl 54 effort in 2020, which has a record 264 million views on the platform. Other memorable shows include Prince's epic 2007 performance which ended with seminal rendition of Purple Rain just as the heavens opens in Miami, while Red Hot Chili Peppers bassist Flea got into hot water when 'performing' with Bruno Mars in 2014 because his guitar wasn't plugged in yet still made a noise. Then there's Janet Jackson's 'wardrobe malfunction' in 2004.
Let's just all agree it's not Coldplay and leave it at that.
---
MORE:
Best TV for watching the 2023 Super Bowl in 4K
Go big or go home: best 65-inch TVs
Watch Super Bowl 2023: our expert guide to getting the best seat in the house
Our full review of Jay-Z's Tidal hi-res streaming service