Super Bowl 2023 4K HDR live stream
As the official 2023 Super Bowl broadcaster, Fox is the only place you can watch the Chiefs vs Eagles live stream in 4K HDR. That's because it will film the action in 1080p HD, then upscale it to 4K for the TV broadcast. Other services will make do with Fox's 1080p HD footage.
If you don't have cable, that's ok. Cord-cutting service FuboTV is an excellent way to watch Super Bowl 2023 in 4K HDR. We have full details below including the Fubo TV 7-day free trial which will allow new customers to watch the Chiefs vs Eagles live stream in 4K for free. YouTube TV will also show the Fox 4K broadcast online, and Fox Sports cable subscribers will be able to watch at top resolution through 4K-enabled Fox Sports apps as well. Just make sure that whatever device you are using to stream is equipped for 4K HDR, and you're good to go.
Sadly, there are no 4K options in the UK or elsewhere, but FuboTV and YouTube TV subscribers can watch the Super Bowl in 4K from abroad by using a VPN. Of course, if you're not too bothered about watching Chiefs vs Eagles in tip-top quality, then don't miss our section on Super Bowl 2023 free live streams too.
Super Bowl 2023 kickoff time
New York, USA: 6.30 pm ET
San Francisco, USA: 3.30 pm PT
London, UK: 11.30 pm GMT
Melbourne, Australia: 10.30 am AEDT (Mon)
Mexico City, Mexico: 5.30 pm CDMX
Berlin, Germany: 00.30 am CET
Singapore: 7.30 am SGT (Mon)
Delhi, India: 5am IST (Mon)
Super Bowl 2023 preview
Super Bowl 57 is scheduled to kick off at 11.30pm GMT / 6.30pm ET on 12th February 2023 at State Farm Stadium in Glendale, Arizona. It will be the first time that the Chiefs have faced the Eagles in the NFL season finale. Rihanna will perform the Apple Music-sponsored halftime show (here's how to watch the Super Bowl halftime show).
If you're a die-hard NFL fan you'll know that there's plenty of hype surrounding this game, not to mention Jalen Hurts and Patrick Mahomes. The superstar quarterbacks will have to be on top of their game if they want to make history – both teams have well fortified defensive lines.
Last year's Super Bowl was not available in 4K, but we're happy to say that, with Fox doing the honours, fans can watch in 4K HDR (even though it's not native 4K, we grant you). Read on and we'll show you how get your Super Bowl 4K fix from anywhere in the world.
Watch Super Bowl 2023 in 4K Ultra HD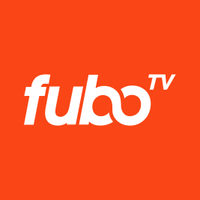 FuboTV will stream Super Bowl 2023 in 4K on Fox. Use the Fubo 7-day trial to and watch for free.
Super Bowl 2023 in 4K with 7-day Fubo TV trial
Fubo TV's Elite package gets you access to Super Bowl 2023 in gorgeous 4K Ultra HD. The package usually costs $85 per month, so the 7-day free trial is very welcome indeed. No contract, no commitment. Cancel anytime.
You can find a full list of of 4K-enabled devices for FuboTV here. They include Fire TV, Apple TV, Android TV, Roku and Xbox hardware as well as laptops, mobiles and other browsers.
YouTube TV with 4K ($65 a month) will also stream Super Bowl 2023 in Ultra HD. However, you only get a 3-day free trial.
Outside the US? Use a VPN to access Fubo TV or YouTube TV when away from home.
Super Bowl 4K with Fox Sports app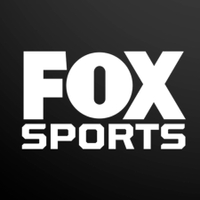 Fox Sports cable subscribers can watch Super Bowl 2023 in 4K HDR using the Fox Sports and Fox Now apps as well as through their cable provider. Not all smart devices are enabled for the 4K stream, though.
The following devices have 4K HDR-enabled Fox Sports apps:
Android TVs
LG smart TVs
Fire TV (GEN 2 and 3)
Fire TV Edition 4K models
Fire TV Stick 4K models (GEN 3)
Roku Premiere
Roku Premiere+
Roku Streaming Stick+
Roku Ultra
Roku 4K TVs
Apple TV 4K (Apple TV GEN 5)
Watch Super Bowl in 4K HDR from abroad with a VPN
You won't be able to watch Fubo TV or YouTubeTV when traveling outside the US. The streaming service will spot that you're in a foreign country and block you. You can use a VPN (virtual private network) to get around this, though.
It's a magical piece of software that sets your device appear as if it's located the country of your choice (e.g. the USA), allowing you to access the likes of Fubo TV from whatever country you happen to be visiting.
We rate ExpressVPN as the best VPN for the Super Bowl in 4K. The 30-day guarantee means you can try it risk-free and see for yourself. Five stars.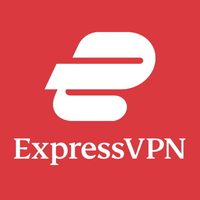 Try ExpressVPN risk-free for 30 days
ExpressVPN offers a 30-day money back guarantee with its VPN service. You can use it to watch the Super Bowl live stream in 4K HDR on your mobile, tablet, laptop, TV, games console and more. There's 24/7 customer support and three months free when you sign-up. Try it – it's easier than you think.
Best FREE Super Bowl live streams 2023
Happy to watch in Standard Definition or High Definition? NFL fans all over the world can watch a Super Bowl live stream free:
UK: Free on ITV and ITVX (no 4K HDR)
Australia: Free on Channel 7 and 7Plus (no 4K HDR)
Mexico: Free on TV Azteca 7 (no 4K HDR)
Germany: free on ProSieben (no 4K HDR)
Outside your home country? Use a VPN to access any free Super Bowl live stream from anywhere.
Super Bowl FAQs
Is the Super Bowl broadcast in true 4K?
No. Fox will record the game in HD and then 'upscale' the footage to 4K for broadcast. This is because 4K footage requires a lot more bandwidth, and, in a live broadcast, you don't want any issues creeping in. Fox will record some footage using 4K cameras, and even some 8K ones, though this will be restricted to extreme close-ups for close calls and panning shots from the skycam, for example.
What format of HDR is the Super Bowl broadcast in?
Fox will record the game in Hybrid Log Gamma (HLG), but will then convert it to HDR10, which is a format much more commonly supported by streaming services and smart TVs. To see the benefit, you'll have to make sure your TV supports the correct HDR10 format. If not, you'll still see the game in 4K, but without the benefits of HDR. Here's our pick of the best HDR TVs.
Comcast Xfinity X1 cable customers will be the only ones able to watch Super Bowl 2023 in 4K with Dolby Vision. Before you rush out to the shops to get the Xfinity box, it's worth considering that this Dolby Vision is an upscale of the HDR10 feed which is itself an upscale from the HLG original. So, it's an upscale of an upscale, and perhaps not the most authentic Dolby Vision look and feel you'll ever see.
What devices will let you to watch the Super Bowl in 4K HDR?
To watch the Super Bowl in all its 4K HDR glory, you'll need a pretty fast internet connection (about 18-25Mbps or above), a subscription carrying a 4K HDR stream (like FuboTV) and a 4K-, HDR-capable device on which to watch. These include the Amazon Fire Stick 4K, Apple TV 4K and Roku Express 4K, among others. Make sure your TV is compatible with 4K and HDR as well – most bought in the last few years should be. Head over to our expert guide to all the best TV sets you can buy right now if you fancy a Super Bowl-worthy upgrade.
---
MORE:
Rihanna returns: Watch the Super Bowl halftime show
Best TV for watching the Super Bowl in 4K
Go big or go home: best 65-inch TVs
How to watch the Super Bowl in Mexico (it's free)
And the best ways to watch the Super Bowl in Canada