Super Bowl live stream 2023
Super Bowl 2023 kicks off on Sunday, but if you want the full star-spangled experience you'll want to watch the famous US ads and authentic US commentary. For that you'll need to tune in to the US coverage provided by Fox, or, if you're outside the US, buy Super Bowl Pass on NFL Game Pass. Read on to find out how to get the full Super Bowl experience from anywhere.
Super Bowl 2023 preview
The Kansas City Chiefs secured their third Super Bowl appearance in four years by beating the Cincinnati Bengals in a thrilling AFC Championship Game. Chief's quarterback Patrick Mahomes showed no signs of being slowed down by his injured ankle, although there were only 17 seconds left on the clock when his side secured the game-winning points with a 45-yard Harrison Butker field goal.
The Philadelphia Eagles booked their place by defeating a San Francisco 49ers side that was missing not one but two starting quarterbacks, with 23-year-old Brock Purdy standing in for the injured Trey Lance and Jimmy Garoppolo. That's not to take anything away from the Eagles, though, who led by 14 at half-time and went on to win 31-7.
This will be the first time that the Chiefs have faced the Eagles in the biggest game on the NFL calendar. Super Bowl 57 kicks off at 11.30pm GMT / 6.30pm ET on 12th February 2023 at State Farm Stadium in Glendale, Arizona, so now is the time to secure a high-quality stream...
Watch the Super Bowl with US ads and commentary
If you're in the UK and want the true, tailgate-worthy Super Bowl experience including the star-studded TV commercials and US commentary, NFL GamePass offers a Super Bowl Pass for just £0.99.
This pass will allow you to stream the game live in HD, complete with Rihanna's halftime show and all the US ads and US commentary. GamePass apps are available for smart TVs, games consoles, mobile devices and various streaming devices including Apple TV and Amazon Fire TV.
Away from the UK this Sunday? Use a VPN access NFL Game Pass from anywhere. Details below.
Watch Super Bowl coverage from abroad using a VPN
You won't be able to watch your regular Super Bowl live stream while traveling abroad. The streaming service will spot that you're in a foreign country and block you. You can use a VPN (virtual private network) to get around this, though.
It's a magical piece of software that sets your device appear as if it's located the country of your choice, making it easy to watch the most authentic Super Bowl 57 live streams from wherever you are in the world.
We rate ExpressVPN as the best VPN for the Super Bowl 2023. The 30-day guarantee means you can try it risk-free and see for yourself. Five stars.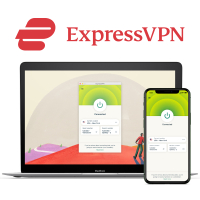 Try ExpressVPN risk-free for 30 days
ExpressVPN offers a 30-day money back guarantee with its VPN service. You can use it to watch the Super Bowl live streams on your mobile, tablet, laptop, TV, games console and more. There's 24/7 customer support and three months free when you sign-up. Try it – it's easier than you think.
Watch Super Bowl 2023 with US ads in 4K HDR
FuboTV will be streaming Super Bowl 2023 in 4K on Fox, which means you get full US TV coverage, including the halftime show, those all-important commercials and US commentary.
Better still, there's a 7Fubo 7-day free trial that'll allow you to watch for nada. Fox is also available via Sling, complete with the US ads and commentary, but the coverage won't be in 4K HDR.
Both options are only available to NFL fans in the US, but if you're travelling outside the US on Super Bowl Sunday you can use a VPN to access Fubo TV. Details just above.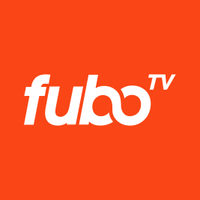 Super Bowl with ads in 4K | 7-day Fubo TV trial
Fubo TV's Elite package gets you access to Super Bowl LVII – complete with commercials and US commentary – in gorgeous 4K Ultra HD. Subscription usually costs $74.99 a month, so the 7-day free trial is very welcome indeed. No contract, no commitment. Cancel anytime.
Note: YouTube TV with 4K ($65 a month) will also stream Super Bowl 2023 in Ultra HD but you only get a 3-day free trial.
Outside the US? Use a VPN to access Fubo TV or YouTube TV when away from home.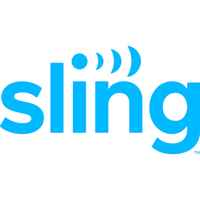 Super Bowl with ads | Sling 50% off deal
Don't have cable? Watch Super Bowl 2023 live on Fox Sports via live TV streaming service Sling. It's not in 4K but you do get the US ads, the halftime show and the proper US commentary. Better still, new users get their first month half price ($20 instead of $40). No long contracts. Cancel at any time.
Best FREE Super Bowl live streams 2023
Not bothered if you miss out on the famed Super Bowl commercials? You can watch the Eagles vs Chiefs and the halftime show for free in a number of countries.
UK: Free on ITV and ITVX. Kick off 23:30 GMT.
Australia: Free on Channel 7 and 7Plus. Kick off 10:30am AEDT (Mon).
Mexico: Free on TV Azteca 7. Kick off 17:30 CDMX. (See how to watch the Super Bowl 2023 in Mexico for full details).
Germany: free on ProSieben. Kick off 00:30 CET (Mon).
Outside your home country? Use a VPN to access any free Super Bowl live stream from anywhere. Having tried and tested the best VPNs, we rate ExpressVPN as the top performers. It should come in very handy if you are travelling abroad during Super Bowl LVII.
MORE:
How to watch the Super Bowl halftime show 2023
Best TV for watching the Super Bowl in 4K
Go big or go home: best 65-inch TVs