Watch the Super Bowl in Mexico for free
NFL is the second-most popular sport in Mexico, so Mexicans have inundated with ways to watch Super Bowl LVII tonight. The entire event will be totally free on the TV Azteca network, the Azteca Live App and the Azteca 7 website. Use a VPN to access Azteca 7 if you are going to be outside Mexico during Chiefs vs Eagles today.
When is the Super Bowl?
The Kansas City Chiefs and Philadelphia Eagles will battle it out for the Vince Lombardi Trophy today, Sunday, 12th February, at 5.30pm central Mexico time (11.30 GMT).
Where else can I watch the Super Bowl in Mexico?
Most NFL fans will want to watch free coverage on TV Azteca. American football narrator Enrique Garay will provide the commentary, while Joaquín 'Coach' Castillo and Inés Sainz will supply expert analysis and player interviews.
However, gridiron fans in Mexico can also watch the big game via the pay TV:
Fox / Fox Deportes
ESPN / ESPN Deportes
Televisa (satellite)
Super Bowl TV audiences are growing fast south of the border. Two years ago, the Super Bowl attracted 3.7 million viewers in Mexico. Last year, that number had grown to 10.6 million.
Today could be even bigger if the rumours that Spanish-speaking popstar Shakira will join Rihanna on stage for the halftime show turn out to be true. Currently, though, the bookies have pretty long odds on the Colombian singer making an appearance with the likes of Calvin Harris, Drake, Kendrick Lamar, DJ Khaled and A$AP Rocky the ones who are expect.
All the same, the Pa' Tipos Como Tú singer made a smash across the Spanish speaking world with her flaming of ex-lover Gerard Piqué. What bigger stage could there possible be to really humiliate the Barcelona defender? Stay tuned.
Going to be away from your casa? Use a VPN to watch Super Bowl 2023 in Mexico (opens in new tab) from anywhere. Details just below.
Watch Super Bowl 2023 on Azteca 7 from abroad
You won't be able to watch Azteca 7 whilst traveling outside Mexico. The streaming service will spot that you're in a foreign country and block you. You can use a VPN (virtual private network) to get around this, though.
We rate ExpressVPN as the best VPN for watching a Super Bowl live stream from anywhere outside Mexico. The 30-day guarantee means you can try it risk-free and see for yourself.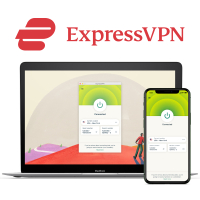 (opens in new tab)
How to use a VPN for Azteca 7
Using a VPN to watch Azteca 7 from abroad is easy:
1. Install the VPN of your choice. ExpressVPN (opens in new tab) is the one we recommend.
2. Open up the VPN app and choose the location of the service you wish to access. For the Super Bowl, choose 'Mexico' for Azteca 7.
3. Then head over to Azteca 7 (opens in new tab) on your browser or device and enjoy the free Super Bowl 2023 live stream!
Can I listen to English commentary of Super Bowl 2023?
Yes, there are plenty of options for those seeking English language commentary.
In the UK, talkSport radio and the talkSport website/app will offer full live commentary of Super Bowl 57. Joining Will Gavin & Oliver Wilson will be Super Bowl XLIX champion, former Patriots and Giants Running Back Shane Vereen.
In the US, TuneIn Radio will offer live commentary through its paid-for plans.
---
MORE:
Best TV for watching the Super Bowl in 4K
Go big or go home: best 65-inch TVs