Amazon's Prime Big Deal Days has already thrown up excellent savings on Sony's WH-CH520, WH-CH720N and WH-1000XM5 headphones models, and now it's the turn of Sennheiser to enjoy some serious price cuts.
Right now, you can save 42 per cent on the Sennheiser HD 450SE. These wireless noise-cancelling headphones launched a few years back at around £130, but for a limited time only, you can chuck them in your Amazon shopping basket for only £75.
The HD 450SE ('Special Edition') are Amazon exclusives that add Alexa voice control integration over the standard HD 450BT model, and they, alongside two other great Sennheiser headphones, can be yours right now.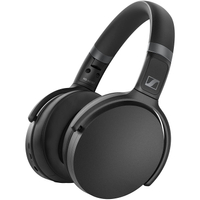 Sennheiser HD 450SE was £130 now £75 at Amazon (save £65)
Wireless noise-cancelling headphones that are jam-packed with features, including Alexa voice control, a 30-hour battery and aptX Bluetooth support. At £75, these are an absolute steal.
Apart from adding Amazon Alexa voice assistant and only being available in a black finish, the 450SE are almost identical to the 450BT model, which we praised for their smooth, easy-listening sonic balance, excellent (30-hour) battery life and aptX Low Latency Bluetooth support in our four-star review. Active noise-cancellation is onboard, as is compatibility with Sennheiser's control app, making them among the best-featured pairs of their kind at this knockdown price.
They are a little on the bassy side compared to some of the now higher-priced competition – and they sacrifice the fifth star because of it – but all things considered, we recommend these Sennheisers at their £75 Amazon deal price.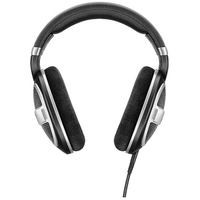 Sennheiser HD 599 was £95 now £70 at Amazon (save £25) An rather attractive pair of over-ear headphones that feature an ergonomic design and a classy finish, these HD 599 are heavily discounted by more than 25 per cent.
The HD 450SE aren't the only Sennheiser cans enjoying a significant discount.
The HD 599 Special Edition open-back cans are also on sale at Amazon as part of the event. If open-back headphones are your thing (they certainly should be!), the HD 599 are worth a look, especially now that the black version is 26% off, falling from £95 to just £70. They're also an exclusive deal, meaning you can only find them online at Amazon.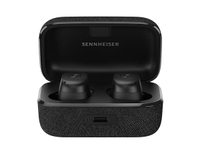 Sennheiser Momentum True Wireless 3 earbuds was £230 now £162 at Amazon (save £68)
A truly impressive pair of five-star buds and a compelling argument from breaking away from the Bose and Sony class-leaders, the Momentum 3 are made even more tempting courtesy of a 30% price reduction.
Five stars
If wireless earbuds are more your thing, we'd direct you towards the Momentum True Wireless 3. We reviewed these five-star buds last year and were quickly enamoured with their spacious, refined and insightful sound, not to mention their attractive price tag and host of solid features. We tested the Momentum 3 at £220, with a new price of £162 pulling that price down by almost 30%, provided you get them in the black finish.
MORE:
Amazon Prime Big Deal Days 2023: the best tech deals in October's Prime sale
Read our Sennheiser HD 450BT review
And our Sennheiser Momentum True Wireless 3 review
Want the best of the best? Here's our pick of the best headphones you can buy