Are you looking to watch The Little Mermaid or maybe Guardians of the Galaxy Vol. 3? If so, you're in luck, because Disney+ is on sale for $2 a month.
When we reviewed Disney+, we gave it five-stars in our review, and we loved its huge catalog, its 4K, HDR10, and Dolby Atmos + Vision support, and how many devices you could watch on. If you like Disney content, Disney+ is an easy win.
Disney+ 2$/month for 3 months deal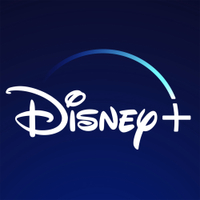 Disney+ was $8/month, now $2/month (save $6/month)
Disney+ offers up a huge catalog of Disney exclusives, excellent quality thanks to 4K, HDR10, and Dolby Atmos + Vision, and works on a ton of different devices. Save $6/month for 3 months through September 20th.
Disney+ is Disney's take on a streaming service, and if you're looking to stream any kind of Disney IP, well, you're going to need Disney+. This offer is for Disney+ Basic, and that means you will see ads when streaming and you can't download content, but otherwise, Basic has all the same features as Premium.
So, what do you get with Disney+? Well, first up, you get access to all your favorite Disney content, and that includes Marvel content, Star Wars content, Pixar content, and all those Disney classics. These movies and shows are usually exclusive to Disney+ when it comes to streaming services, too.
On top of all that, Disney+ is also excellent when it comes to the quality of its streams. There's 4K support, HDR support by way of HDR10, and you even get Dolby tech in the form of Atmos and Vision. Plus, you get excellent device support that lets you stream basically on whatever you want.
Put simply, if you're looking to stream Disney content, Disney+ is the service you should be signing up for, and discounted down to just $2 a month for your first 3 months, well, there's not much of a reason not to take this service out for a spin. Make sure to give it a shot before this deal ends on September 20th.
MORE:
Read our full review of Disney+
And check out our guide to the best streaming services
As well as our guide to all the best music streaming services