2022's best Apple deals deliver serious savings across the whole Apple range, from iPhones and iPads, to AirPods, Apple TVs, HomePods and more.
Whether you're after the HomePod Mini smart speaker, a new iPad tablet, an iPhone, the Apple TV 4K video streamer or a new pair of AirPods Pros headphones, you'll naturally want the cheapest price.
This is where we're at your service. We've rounded up all the cheapest prices on every Apple device, plus the best Apple deals on offer from around the web. Scroll down to discover the best Apple prices on the internet...
Today's best Apple deals 2022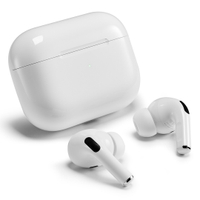 Apple AiPods Pro £240 £180 at Amazon (save £60)
Knock a massive chunk off the cost of Apple's noise-cancelling wireless buds with this Amazon deal. The AirPods Pro are a joy to use (especially with iOS devices) and sound great to boot.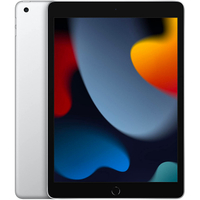 Apple iPad 2021 £319 £299 at Amazon (save £20)
The entry-level iPad is all the tablet that most people will ever need. Discounts are relatively rare, so it's worth grabbing this superb deal (on the Silver version).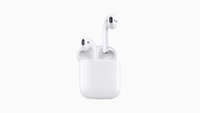 AirPods (2019) £159 £109 at Laptops Direct (save £50)
Technically and sonically better than before, the second generation AirPods offer unbeatable Bluetooth usability and decent sound quality. Want the best? The third generation AirPods are currently only £149 at Amazon.
Best Apple AirPods deals
Apple AirPods and AirPods Pro
The AirPods 2 (2019) offer decent sound quality and excellent Bluetooth usability. They launched at £159 / $159 / AU$249 but you'll find them available for less now that Apple has launched the new and improved AirPods 3 (2021).
The new buds, which debuted at £169 / $179 / AU$279, are closer to Apple's pricier Pro model, with smaller stems and full support for spatial audio. Battery life is 30 hours (six hours from the buds plus four full charges from the case). The AirPods 2 can only manage a total of 24 hours.
Last, but by no means least, are the AirPods Pro (2019), which feature better sound, interchangeable silicon ear tips and active noise-cancelling. They're the pick of the range, for sure, and are now available for a good deal less than the official £249 (AU$399) price tag, as you'll see below.
Best Apple AirPods Max deals
Apple's first over-ear headphones are a triumph on account of their superb audio and noise-cancelling, cinematic spatial audio and exceptional build quality. The AirPods Max don't come cheap (the launched at £549 / $549 / AU$899) but if you're lucky, you might be able to pick up the odd discounts below.
Best Apple HomePod and HomePod Mini deals
Apple HomePod and HomePod Mini
The HomePod is one of our favourite premium smart speakers, and scored five stars when we reviewed it at £319 / $349 / AU$469. Apple discontinued the HomePod in March 2021 but it's unique talents remain in high demand.
What is the HomePod like to own? Well, it's incredibly Apple-centric – it's almost wholly reliant on you owning at least an iPhone – but it also delivers superb sound considering the size and money. The weighty delivery and compact styling, plus Siri's enhanced, music-specific skills, make for an enticing package for Apple lovers.
If the HomePod is out of your budget, consider the newer HomePod Mini. It's an exceptional smart speaker, far outperforming its tiny size and low price. It's got all the smarts of the bigger HomePod, too. Demand is high so any discount on the official £99 / $99 / AU$149 price is to be celebrated.
More recently, Apple launched the HomePod Mini in orange, red and blue. The company also added Apple Lossless support to both HomePods, and unveiled a new Apple Music Voice Plan that offers half-price subscription if you only use Siri.
Best Apple TV 4K deals
Apple TV 4K
The flagship Apple TV 4K (2021) is a What Hi-Fi? Awards 2021 winner that embraces 4K and HDR. It offers all the key UK catch-up TV services, the biggest library of 4K HDR films available anywhere, support for Dolby Atmos sound, and great all-round performance. Highly recommended.
It costs £169 ($179, AU$249) with 32GB of built-in storage, and £189 ($199, $279) if you want the version with 64GB. Deals are rare but we'll highlight any discounts below...
Best iPhone 13 deals
The iPhone 13 recently won a 2021 What Hi-Fi? Award. It boasts Apple's new A15 Bionic chip, which boots the phone up much quicker. The screen is 28 per cent brighter than the 12, though it sticks at a 60Hz refresh rate (120Hz is reserved for the Pro variants). The camera is all change too: there's a new sensor that lets in 47 per cent more light. The battery also lasts 2.5 hours longer compared to the iPhone 12.
If you want the best iPhone on the market, make a beeline for the iPhone 13. We've listed today's cheapest iPhone 13 prices below.
Best iPhone 12 and iPhone 12 Pro deals
Apple iPhone 12 and iPhone 12 Pro
Apple's 2020 iPhone range features four models, starting with the iPhone 12 Mini at one end and going all the way up to the iPhone 12 Pro Max at the other.
Discounts are rare but you'll find the best deals for all four new iPhone 12 models below.
Best iPhone 11 and iPhone 11 Pro deals
Apple iPhone 11 and iPhone 11 Pro
Apple's flagship 2019 phone, the iPhone 11 Pro (£1049, AU$1749), is still a great buy. Admittedly, the Pro's biggest upgrade is to the camera, which is now a three-lens affair that will reward dedicated shutter-bugs with professional-grade snaps, but the improved OLED screen and upgraded sound quality are good reasons to buy.
The iPhone 11 Pro Max (£1149, AU$1899) is simply a bigger version of the standard iPhone 11 Pro above. The OLED screen goes from 5.8in to 6.5in and the battery life is extended a bit.
The standard iPhone 11's screen is LCD rather than OLED, but it still delivers on-the-go video in emphatic fashion. Sound, meanwhile, is superb for the money. They might be getting on a bit, but the iPhone 11 family is is still worth considering.
Best iPhone SE deals
Apple iPhone SE
The iPhone SE is the cheapest iPhone Apple sells, pitched at those who want an up-to-date iOS experience without the eye-watering price tag of a flagship iPhone.
The iPhone SE (2020) is a What Hi-Fi Awards winner. It's packed with features including a lovely 4.7in Retina HD display with support for Dolby Vision HDR and solid point-and-shoot snapper. You also get the same A13 Bionic chip found in the iPhone 11.
More recently, Apple launched the iPhone SE 3 (2022). It looks similar to the previous model but boast a number of important upgrades including the firm's latest A15 Bionic chipset (found in the iPhone 13), 5G support and a better camera.
Best Apple iPhone XR and iPhone XS deals
Apple iPhone XR and XS
The iPhone 11's predecessor - a What Hi-Fi? Awards 2018 winner - might not be the latest and greatest phone, but it remains a solid buy thanks to a crisp, vibrant screen and clear sound. The XS originally hit the shelves at £999 (AU$1629) but you'll find it available much cheaper below.
Like the sound of the XS but want a bigger screen? The 2018-released iPhone XS Max is for you. Apple no longer sells this model so you'll find the XS, which hit the shelves at £1099 (AU$1799), is available at a hefty discount.
The most affordable of the 2018 iPhones was and remains the XR (£629, AU$1049). It has a 6.1in LCD screen and a single-sensor camera, but it remains a good choice for iPhone fans on a budget.
Best Apple iPad deals
Apple iPad
The entry-level 2021 iPad (9th Generation) went on sale in October 2021. The 10.2-inch tablet packs in a faster A13 Bionic chipset, a new front-facing camera, and a True Tone display for the very first time.
You might also consider the 2020 iPad (8th Generation), which also features a 10.2-inch screen. It debuted at £329 / $329 / AU$499 but you should be able to find it cheaper below.
Next up is the iPad Mini, which is smaller than the standard iPad but actually more expensive (£399 / $399 / AU$599) on account of its larger storage and more advanced display.
The iPad Air has typically been the pick of the range for those who are more content consumers than content creators. It's a big step up in price over the standard iPad, but it has a bigger, more advanced screen, a faster processor and more storage, all built into a thinner and lighter chassis. Apple unveiled the 5th gen iPad Air 5 in early 2022.
If you are a content creator – or simply someone who wants the best that Apple has to offer – you should check out the iPad Pro, the most powerful iPad you can get. The new iPad Pro 12.9 costs from £999 / $1099 / AU$1649 and is a What Hi-Fi? Awards 2021 winner.
Despite these all being relatively new models, there are discounts around. You'll find the very best below.
Best Beats headphones deals
Beats by Dr. Dre has been a subsidiary of Apple since 2014 and its popular headphones and earbuds are probably the strongest rivals to AirPods when it comes to sheer ubiquity. We may not find them class leaders in terms of sound quality, but they're no doubt among the more stylish pairs out there and feature some of the most interesting wireless technology courtesy of Apple's own W1 Bluetooth chip. There are plenty of discounts to be had on Beats' wide range of headphones, especially now that Apple is due to launch its own AirPods Max over-ear headphones soon. You'll find today's cheapest prices on the most popular Beats models below.
Beats Studio Buds
The Studio Buds are are refined, understated true wireless buds with one-touch wireless pairing that works with both iOS and Android devices. They're the smallest and subtlest of any Beats headphones, with active noise-cancelling, decent battery life and Spatial Audio for available tracks mixed in Dolby Atmos (you'll need an Apple Music subscription, mind). A refreshing change of direction from Apple's brash sub-brand.
Beats Powerbeats Pro
The Powerbeats Pro headphones offer good build quality, comfortable fit and lots of features. They're also equipped with Apple's H1 Bluetooth chip technology so they're a joy to set up and use with any iOS device. They're virtually glitch-free in their delivery of wireless audio, too. The Powerbeats Pros can't quite match the very best on a sound-per-pound basis but if you can find them at a decent discount on the official £220 RRP, they're a good choice.
Beats X
Some of the most Apple-centric wireless headphones not made by Apple, the Beats X (£130, AU$200) are aimed squarely at iPhone owners. It's all about the Apple W1 chip, which makes this pair slicker than your average Bluetooth headphone. They're easy to live with, and Bluetooth performance is almost faultless whether they end up connected to an iPhone or Android equivalent.
Beats by Dre EP