Hi-fi and AV enthusiasts take note: the 2023 Australian Hi-Fi Show is just around the corner! Tickets are on sale now for the huge three-day event, which runs from Friday, April 28 to Sunday, April 30. With over 40 major hi-fi and audiovisual brands in attendance, we'll be showcasing some of the hottest audio and AV gear in the world in suites at the Novotel Sydney Central hotel.
If you're looking for another good reason to come along, attendees will also have the chance to win some of the latest gear from Perreaux, Richter, Denon, Bowers & Wilkins, AudioQuest and Yamaha, including: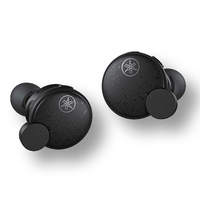 Yamaha TW-E3B wireless earbuds
RRP AU$299
From a studio session with your favourite artist to the best seat at a live concert, hear every detail with lifelike realism. These extraordinary earbuds combine Yamaha's acoustic and electric technologies, allowing them to defy the sonic limitations of their compact housings.
How to enter
Every ticketholder will receive a competition entry card upon collection of their wristband/s. Here's how you can get yourself in the running:
Entries will be judged by our team of audio and AV experts, with the six most impressive answers selected to win a prize. Winners will be announced on May 30, 2023.
For your chance to pick up one of these great hi-fi products, grab your ticket to the 2023 Australian Hi-Fi Show in Sydney now!