Looking for a new integrated amplifier? Crutchfield's having a sale on stereo amplifiers through 10th April. Right now, you grab the Rotel A12 for $800 and the Rotel RA-1592 for $2500, and depending on your location, free shipping may be included.
The Rotel A12 is $200 off, while the Rotel RA-1592 is a chunky $500 off. The Crutchfield sale isn't limited to just stereo amps, either, and a range of subwoofers are also discounted. Crutchfield's sale lasts through Sunday 10th April.
Rotel stereo amplifier deals at Crutchfield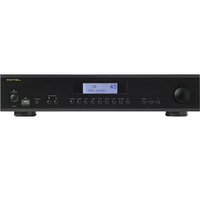 Rotel A12: $1000 $800 at Crutchfield (save $200)
Rotel's A12 is a 60-watts per channel Class AB amp featuring Bluetooth, 5 RCA inputs, 2 optical inputs, and USB connectivity. Crutchfield's offering the A12 in Black, with $200 off.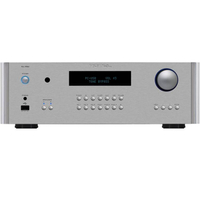 Rotel RA-1592: $2500 $2000 at Crutchfield (save $500)
Rotel's RA-1592 is a step-up model with 2 x 200 watts of Class AB amplification. It uses a 32-bit/768kHz AKM DAC while AptX Bluetooth, 4 analogue, 3 optical, plus USB and ethernet sockets are also onboard.
Both the Rotel A12 and RA-1592 are full-featured stereo amps and could be a good option for anyone looking to upgrade an entry-level set-up.
The A12 boasts a traditional separates design and includes a solid selection of connectivity options including line level and digital inputs plus a moving magnet phono stage for hooking up a record player.
The RA-1592 is a beefier-looking step-up model which combines elements of the company's RC-1590 preamplifier and RB-1582 MkII power amplifier for a sound aimed at more premium hi-fi systems. It ups the ante with more premium components, such as custom capacitors and Rotel's own toroidal transformer.
Its preamp section uses a highly regarded 32-bit/768kHz AKM digital-to-analogue converter (DAC) and supports DSD up to 24-bit/192kHz over USB. There's also aptX Bluetooth, a front-mounted USB iPod input, moving magnet phono stage, plus
a balanced XLR input. You can even run two pairs of speakers off the amp, a feature that's complemented by a dual subwoofer output for extra oomph.
We haven't reviewed the A12 or RA-1592, but we have covered a fair number of Rotel amplifiers over the years and with such big savings on the table, it could be worth auditioning them if you own a suitable set-up, especially at these discounted prices.
MORE:
Our pick of the best stereo amplifiers
What Hi-Fi? Awards 2021: stereo amps