Watch Schmigadoon season 2
The second season of the whimsical, Emmy-winning series Schmigadoon! is now airing on Apple TV Plus with all episodes now available online including the series finale.
Apple TV Plus is available in over 100 countries around the world. But, if you're in a region that doesn't offer the service, then a VPN will let you connect back home to your subscription. Watch the first episode free on Apple TV Plus.
Schmigadoon season 2 live stream: preview
The award-winning series is back with Melissa and Josh desperate to return to Schmigadoon. Yet, instead of the cosy Technicolor town of Golden Age musicals, they stumble into the darkly seductive Schmicago: a place filled with seedy cabaret bars, peace-loving hippies, and meat pies oozing unsavoury fillings. You can catch all-new episodes with our guide below, which explains how to watch Schmigadoon season 2 online from anywhere.
Where season 1 spoofed musicals like Rodgers and Hammerstein's Oklahoma (1943) and Carousel (1945), season 2 pays tribute to the edgier theatrical output of the 1960s and 70s: inventively mashing up elements of Chicago, Hair, Annie, Sweeney Todd, and Cabaret.
Shortly after Melissa and Josh's wrong turn into Schmicago, the couple find themselves caught up in a murder case. Josh finds himself in jail and forced to hire lawyer Bobbie Flanigan (the brilliant Jane Krakowski) to convince the jury he's not guilty. But until they find a happy ending, they're both trapped in this tumultuous musical hellscape.
Tituss Burgess joins his Unbreakable Kimmy Schmidt co-star Krakowski as the "peppery" Narrator, while the majority of the original cast return in different roles. Kristin Chenoweth plays the calculating Miss Coldwell, Oscar-winner Arianna DeBose is the Emcee, while Aaron Tveit brings more optimistic, Age of Aquarius vibes as a peace-loving hippie who encourages everyone to shed their threads, man.
Schmigadoon season 2 promises a playfully darker tone and brand new songs. So, keep reading as we explain how to watch Schmigadoon season 2 online for FREE now with Apple TV Plus.
How to watch Schmigadoon season 2 on Apple TV+
Schmigadoon is an Apple Original, so it's exclusive to the Apple TV+ streaming service.
New users get a 7-day free trial of Apple TV+. After the trial, it's £6.99 / $6.99 / AU$9.99 a month. There's no contract, so you can cancel any time.
Schmigadoon season 2 consists of 6 episodes in total. Episodes are released at the same time each week, up until the season finale on Weds 3rd May, available now.
Schmigadoon season 2 episode guide & air dates
Schmigadoon season 2 episode guide & air dates
Schmigadoon season 2 Episode 1 – Wednesday 5th April 2023
Schmigadoon season 2 Episode 2 – Wednesday 5th April 2023
Schmigadoon season 2 Episode 3 – Wednesday 12th April 2023
Schmigadoon season 2 Episode 4 – Wednesday 19th April 2023
Schmigadoon season 2 Episode 5 – Wednesday 26th April 2023
Schmigadoon season 2 Episode 6 – Wednesday 3rd May 2023
Watch Schmigadoon season 2 live from anywhere
Depending on what country you're in, you might not be able to watch Schmigadoon season 2 while traveling abroad. The streaming service will spot that you're in a foreign country and block you. You can use a VPN (virtual private network) to get around this, though.
It's a straightforward piece of software which sets your device to appear as if it's in the right country, allowing you to watch every episode of Schmigadoon season 2 from anywhere in the world.
We rate ExpressVPN as the best VPN. It offers a 30-day guarantee for all your money back if you're not happy with the service.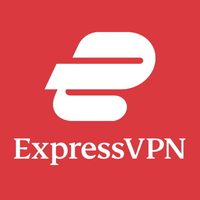 Try ExpressVPN risk-free for 30 days
ExpressVPN offers a 30-day money back guarantee with its VPN service. You can use it to watch Schmigdoon season 2 on your mobile, tablet, laptop, TV, games console and more. There's 24/7 customer support and three months free when you sign-up. Try it – it's easier than you think.
How to use a VPN to stream Schmigadoon season 2
Using a VPN to access your Apple TV+ account from anywhere is incredibly easy.
1. Install the VPN of your choice. ExpressVPN is the one we recommend.
2. Open up the VPN app and choose the location that you signed up for the service in (e.g. US).
3. Then head over to Apple TV Plus on your browser or device and enjoy watching new episodes of Schmigadoon season 2 from anywhere on the planet. Simple!
Watch the Schmigadoon season 2 trailer
Is Apple TV+ worth trying?
Apple TV+ is Apple's dedicated subscription streaming service, designed to rival the likes of Netflix, Amazon Prime Video and Disney+.
It's ad-free (aside from Apple ads) and features a host of high-profile Apple Originals including, Ted Lasso season 3, Little America, Five Days At Memorial, Ted Lasso, Black Bird, Prehistoric Planet, Now and Then, The Essex Serpent, Shining Girls, They Call Me Magic, Pachinko, WeCrashed, The Last Days of Ptolemy Grey and Severance.
In our review, we praised Apple TV+ for its "reasonable pricing, superb streaming quality, Dolby Vision HDR support and lavishly-produced exclusives".
If you're yet to experience Apple TV+, why not take advantage of this 7-day free trial?