So, you've spent ages choosing your brand new TV, carefully comparing picture quality, pixels, and prices. While it may look glossy and sleek in your home, bringing you the benefit of crystal clear visuals and all the latest features, we would hazard a guess that when it comes to sound, there's probably very little improvement from your old model at all. In fact, we suspect that dialogue is still muffled, music is still tinny and sound effects are still flat. But if your TV sounds a little thin or lifeless and could benefit from being upgraded with a soundbar, then you have come to the right place.
The soundbar market has boomed in recent years, as the prospect of purchasing a single speaker that boosts your TV entertainment is a tempting proposition. But with so many options, it can be difficult to know where to begin. That's why we've created this helpful guide to help you pick the best soundbar for your needs, space and funds. And what's more, we've also got advice on how to set it up correctly once you have got it home. Follow our simple steps, and you should be able to reap all the benefits of that new soundbar and enjoy better sound from your TV.
Do soundbars sound better than TVs?
The laws of physics make it difficult to get powerful sound from modern TVs. In pursuing wafer-thin, flat-screen superiority, speakers have shrunk and migrated from their logical position on the front face to the rear of TVs, or underneath, or wherever they can be crammed in.
Large speakers that face forward will always be clearer and louder than tiny speakers pointing in another direction. Unsurprisingly, these diminished drivers don't pack much in the way of dynamic punch or range.
Manufacturers have tried, with varying degrees of success, to enhance the audio coming out of their televisions. Still, if you want to improve TV audio, you need a separate speaker designed for that purpose.
You could go down the route of building a dedicated surround sound system or adding powered desktop speakers. Still, these options aren't always practical or desirable for many households, which is why the soundbar was invented.
Soundbars are slim speaker systems with drivers positioned side by side that are designed to slot underneath your TV or to be fitted neatly to the wall. With front-facing drivers, even basic, budget soundbars will typically offer more direct and clear audio than a TV several times its price.
How much should I pay for a soundbar?
If you have already bought your new soundbar and just want some guidance and a few tips and tricks regarding setting it up, you can skip straight to that part below. But if you are still in the process of deciding which soundbar deserves your hard-earned cash, allow us to offer a few pointers.
As with any new purchase, it pays to do your research. First, settle on a budget. Unlike other AV equipment, where costs can range from cheap and cheerful to the sky's the limit, soundbars tend to occupy a much narrower price bracket. But most are priced to compete directly with those of a similar class.
Broadly speaking, decent entry-level models for less than around £250 ($300 / AU$430) will get you a basic step up from your TV. In comparison, midfield models will have something extra to offer, such as wi-fi connectivity or virtual Dolby Atmos support as well as more power and scale. At around £750 ($900 / AU$1300) and above is where you will find more serious Dolby Atmos soundbars, aiming to deliver height effects. And for more than £1000 ($1200/ AU$1700), expect to be able to pick up a multi-speaker system with surrounds and subwoofer. In the lofty £2000 ($2400/ AU$3400) plus category, you can find monolithic super soundbars that claim to deliver the ultimate surround sound experience from one box.
Your next port of call should be our comprehensive guide to the best soundbars, or best Dolby Atmos soundbars, where we run down the very best soundbars that we have tested in our What Hi-Fi? listening rooms across all price categories, with the feature set, pros and cons of each model all neatly displayed in one handy list.
We only ever suggest products we think are worth recommending, no matter the price point, because being on a smaller budget doesn't mean you should settle for poor performance.
Once you have narrowed your search it is worth reading a few in-depth reviews, and visiting various manufacturer websites to get a feel for the products you are interested in and where they sit within a brand's range. And finally, while it is tempting just to click buy on a website, we would always encourage visiting a local retailer if possible to see and hear the soundbar before you commit to a purchase.
Does soundbar placement matter?
A significant part of your buying decision will be dictated by where you want to put the soundbar. If you are looking to put it on a TV stand or rack, will it fit? Ideally, you don't want the soundbar hanging over the edge because its feet might not make contact with the surface. All speakers need solid footing to do their job properly. If they are on an uneven surface, then the action of the drivers moving backwards and forwards is likely to cause it to move and spoil the audio production.
If you want to wall-mount, check the soundbar comes with a wall-mounting kit or make sure there is an optional one available.
Don't forget the soundbar might come with a separate subwoofer; it can be tempting to try to tuck these speakers out of the way behind a sofa or in a corner. We would urge caution here: a sub can make or break a system, and, in our experience, they sound better if you position the sub as close as possible to the actual soundbar. Too far away and integration will hampered and it can sound as though the low frequencies are coming from a different postcode.
One way around this is to opt for a soundbar with larger drivers, such as the Sony A7000, Bluesound Pulse soundbar Plus or the high-end Devialet Dione and Sennheiser Ambeo Soundbar, all of which don't really require a separate subwoofer. They're not cheap, though.
Should a soundbar be the same size as the TV?
Another thing to take note of is the width of your TV. If the soundbar is too narrow, your TV will dwarf it, but if you are using a 49-inch TV with a soundbar more suited to a 65-inch 4K TV, you will have the opposite problem. There is some room for manoeuvre, though. The Sonos Beam Gen 2 is one of our top picks, and at 65cm wide, it should be a good fit for any TV between 49 and 55 inches.
It's not just the width of your TV you will want to note, but its height off the base too. Is there a chance a soundbar placed in front will block part of your TV's picture? Is there a big enough gap between the screen and the top of your TV stand or kit rack to accommodate it? If not, does the soundbar have an IR repeater which will allow signals meant for your TV to pass through to it unhindered?
Sometimes a TV manufacturer will design its own soundbar range to complement the design of its TVs, ensuring they sit just below the bezels and don't obstruct the picture. This might be an option if you are struggling for space, but it might not be the best-sounding choice.
Some soundbars such as the JBL Bar 9.1 include detachable speakers that work as surround channels. Whereas others, such as the LG S95QR and Samsung Q950A, come with dedicated rear speakers that receive audio wirelessly from the main soundbar. You will need to ensure you have got enough spare space to tuck away those extra channels, and although they may be 'wireless' they will still need hardwired power.
Ideally, though, you want to have as much free space around your soundbar as possible, as you won't want to restrict the sound, especially from any up-firing speakers that might be required for Dolby Atmos. If you can get the front edge of the soundbar as close to the leading edge of your stand, this will be enough for most front-firing soundbars. However, if your soundbar has side-firing drivers designed to reflect sound off your walls, you should do your best to allow for a clear line of sight.
You might not be able to recreate the immersive audio of a dedicated Dolby Atmos surround-sound system, with height channels firing down over you from above, but you need at least to give the soundbar a chance to perform at its best.
What sources can I connect to a soundbar?
When choosing a soundbar, consider what you may want to plug into it and which connections you will need. It will likely be HDMI inputs you are most interested in, as these are what you will need these for any 4K Blu-ray player, 4K games console or 4K set-top-box. Many soundbars include additional passthrough HDMI ports, which can be handy to supplement those on your TV and for neat and tidy cable runs. But be sure to check the specifications of the ports for HDR and hfr support, especially if you have a next-gen gaming console.
Alternatively, you might want to plug everything into your 4K TV and feed the sound out to your soundbar via HDMI ARC/eARC, or an optical digital connection.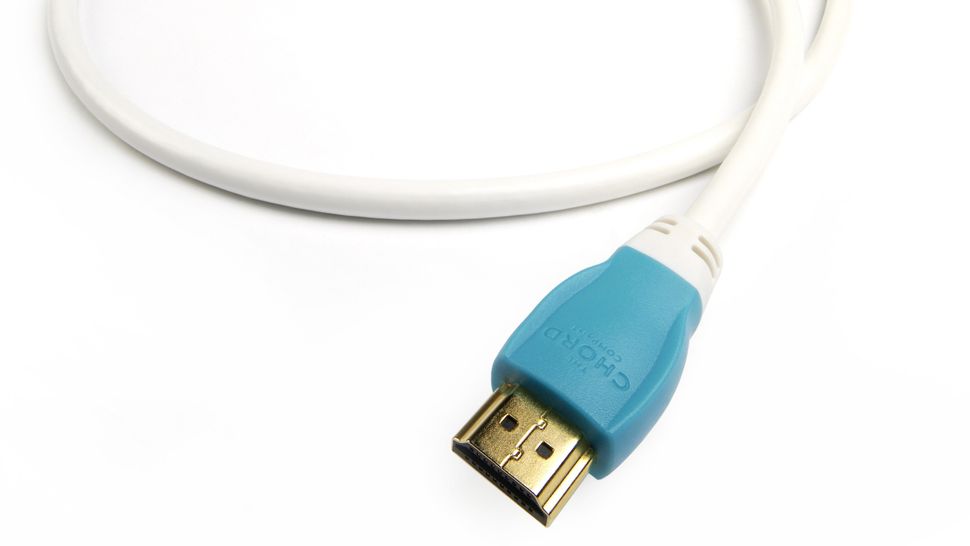 How do I connect a soundbar to my TV?
Almost every soundbar and TV, no matter its age, will have an optical connection, while ARC and particularly eARC, which was first introduced with HDMI 2.1 in 2017, have only become common in recent years. Before you decide how to connect your equipment to your TV, you need to be aware of the pros and cons of each. It is also worth checking that the cable you need is included in the box with your soundbar.
Is ARC or Optical better?
Your optical digital connection is restricted in bandwidth, so you might not be making the most of the audio decoding built into your soundbar. The most advanced immersive formats optical can handle are compressed Dolby Digital or DTS 5.1 surround sound.
When it comes to ARC/eARC, you need to ensure that your TV has a compatible HDMI socket that supports all the audio formats being sent to your TV. Read our guide to HDMI ARC and HDMI eARC for the full lowdown on this connection, but you need to know that ARC supports Dolby Atmos in its lossy Dolby Digital Plus format (the codec used by streaming services), while eARC can handle high-quality codecs such as Dolby Atmos in Dolby TrueHD, DTS-HD Master Audio or DTS:X. If you are viewing or gaming involves physical media, you will probably want to ensure you have got an eARC connection to get the most from your system.
ARC/eARC also allows your main TV remote to control the basic volume and power functions of your soundbar via HDMI CEC (Consumer Electronics Control). Some soundbars come with their own remotes and/or have app control, but if your connection to your TV uses an optical cable, you may still be able to use your regular controller. Some models, such as the Sonos Ray and B&W Panorama 3, can 'learn' to recognise the commands of both IR and RF remotes, but the set-up will depend on your TV manufacturer.
Unfortunately, ARC/eARC can sometimes introduce a slight audio lag resulting in lipsynching issues that can vary depending on your TV-soundbar combo. Many brands include controls to adjust the delay on a soundbar's app, and sometimes there's also an option to modify it on a TV's settings.
Once you have decided which cable to use, make sure you select the correct sound output on your TV's settings. If you are using ARC/eARC to connect to a Dolby Atmos soundbar, check whether you are actually receiving Atmos. Most soundbar apps will give you confirmation of the type of audio format that you are currently listening to on the Now Playing page or occasionally on the soundbar's display (if it has one). So if what you are playing should be in Dolby Atmos, but the app says otherwise (likely 'PCM', '5.1' or '2.0'), then it's time to delve into the settings of your TV and Blu-ray player.
To receive Dolby Atmos, any source device must be set to output bitstream audio. You can find this option in the audio settings of TVs, Blu-ray players and streaming sticks. In PCM, you will hear the audio only in stereo, but sending bitstream means your soundbar will be able to receive those lovely Dolby formats, including Atmos.
How do I set up a new soundbar?
So, you have finally taken delivery of your new soundbar, but what next? Once you have unboxed it and worked out where you want to put it if your soundbar is wi-fi enabled, your first task should be downloading the manufacturer's app and performing a software update. Once the soundbar is on your wi-fi network, there is a chance you will be prompted to do just that. Otherwise, head into the menus.
Getting the soundbar up to date from the off will ensure all the features it is supposed to have are on board. It should also iron out any issues that might have arisen since the soundbar was originally launched, as with the Sonos Ray, which had a significant bass issue that was corrected via a firmware update a few months after release.
Your next job is getting all your sources wired to the relevant inputs and outputs. Don't forget your wireless sources too.
Most soundbars feature Bluetooth audio streaming and for more premium models, multi-room audio, so you will need to go into the settings and switch on Bluetooth where relevant or get the soundbar hooked up to the rest of the speakers on your home network. This also means you will be able to use any virtual voice assistants, such as Google Assistant or Amazon Alexa, that might be built into the bar.
How do I get the best sound from my soundbar?
Don't be shy of jumping into your soundbar's audio settings to get it prepared for its first outing. Depending on the model, you might have access to an on-screen display that can make it easier to get to all the different settings at your disposal; but for many modern soundbars you are going to be using its app for this.
If your soundbar comes with its own automatic calibration software, then make sure you run it, so the soundbar's audio output is matched to your room's layout and characteristics. The Sonos Arc, for example, uses Sonos's Trueplay software in conjunction with your smartphone's microphone to tailor its sound. Many users don't bother going through their soundbar's room optimisation and simply end their system set-up as soon as they have successfully got some sound out of the speaker. But taking five minutes to run through the process can really be worth it.
Once complete, you could always reach for a sound pressure level meter (there are several smartphone apps that can do this) to make sure levels are balanced across your different seating positions.
Or you could do it by ear. Take a movie that you know well, or a scene from a streamed TV series, and play it through your soundbar. Does it sound balanced? Is the dialogue easy to hear? Does the subwoofer need turning down a notch? How cohesive and convincing is the soundfield?
It is also worth playing music through the soundbar. Many models give you the option of switching between a movie and music mode. With music mode, the soundbars tend to prioritise a more cohesive stereo presentation (perhaps not using all its drive units) rather than on creating a broader, more effects-based soundfield.
What is the best equaliser setting for a soundbar?
If your soundbar has options to alter individual channel levels, don't be timid with tweaking things to suit your taste/needs, every space is different and hearing subjective, so what sounds great to one person may not to another. The great thing about a soundbar is that it is generally straightforward to make adjustments and swap back if you change your mind.
In our experience, cinematic modes often use 'spatial' processing that can introduce artefacts. In contrast, 'music' modes have a bass and treble-heavy EQ that can sound a little brash. So we tend to favour a flat standard mode if one is available, that we manually adjust to our liking. But there is no one size fits all approach that will work for every room and listener.
There is little more frustrating than not being able to hear dialogue when watching a TV show or movie, but, inevitably, varying levels of speech clarity combined with how busy the soundscape is and the overall style of the mix can mean that whispery, mumbly vocals thwart even a top-quality, room-tuned soundbar.
Fortunately, most soundbars will have a speech enhancement feature that will typically raise the volume of the centre channel and crispen up the EQ to help improve dialogue audibility. Not every brand implements this with sophistication, and sometimes these modes can sound thin and harsh, but it's always worth experimenting to find what works for you and your space.
Summary
It is often said that 50 per cent of the movie-going experience is sound – yet audio often figures far below that in the consciousness of eager screen shoppers, if at all. Even with the price of consumer goods rising, many people will happily drop a few thousand pounds on a shiny new screen, but very few would contemplate spending even half as much on a speaker system to go with it.
If you enjoy watching great TV and film at home, you would undoubtedly benefit from an audio upgrade such as a soundbar. And the good news is you don't have to spend a fortune to notice a tangible difference.
A soundbar is an excellent way to improve your movie nights without the expense and logistical considerations of an AV receiver. But, despite it being a simple, streamlined speaker, it really is worth taking care to choose the soundbar that is right for you and taking a bit of time for set up to ensure it works at its best. Whether you are hoping for clearer dialogue, versatile streaming smarts or immersive surround sound, the end results will make it worth the effort.
MORE:
22 of the best Dolby Atmos movie scenes to test your system
5 mistakes everyone makes with Sonos' Dolby Atmos soundbars