JBL's Reflect Flow are some of the best money can buy if you're in the sports headphones market – and last week they were on the end of a half-price discount Amazon, bringing the price down to just $70.
That deal has now expired, but – and it's a big 'but' – you can still get the JBL running headphones at a bargain price. They're now available for $70 at Walmart. Don't mind a renewed pair? At, Amazon you can pick up a refurbished model for just $55.
We gave the JBL Reflect Flow headphones five stars in our review, noting that they sounded just as good as the five-star Jaybird Vista sport while being cheaper, so at this price, they're a great buy.
JBL Reflect Flow wireless earbuds deal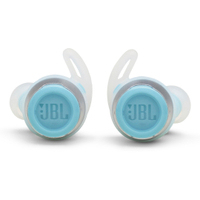 While they may look a little chunky aesthetically, the JBLs will stay snugly in your ear even during a long, intense run, which is an essential feature for sports headphones.
As for sound quality, the Reflect Flow are crisp and precise and these, energetic buds with a hearty helping of bass are perfect for pushing you to do just one more rep or run one more mile.
The Reflect Flows can go toe-to-toe with other sports earbuds heavyweights too, and although some earbuds at this price can offer a touch more clarity, they don't tend to be sports headphones like the Reflect Flow.
Retailing at $150 originally, the Flows performed great for the money, and now at just $70, if you're in need of excellent headphones to take to the gym, you'll find it hard to find better this deal.
MORE:
Read our Bose Sport Earbuds review
Our pick of the best sports headphones
10 of the best sports films and documentaries on Amazon Prime