November is gearing up to be a big month in the gaming world. Microsoft is launching the Xbox Series X and Series S on the 10th, while the Sony PS5 and its disc-less sibling, the PS5 Digital Edition will touch down the following week.
While Sony's consoles boast plenty to get excited about, we're going to focus on the latest Xboxes, which are available to pre-order now (stock is extremely scarce, but we'll explain more about that below).
So which next-gen Xbox should you buy – Series X or Series S?
We've reviewed both consoles, so we now know how they stack up against each other in terms of features, power, price, availability and looks. Wondering which new Xbox console to buy? Step right this way and we'll explain all...
Xbox Series X vs Xbox Series S: price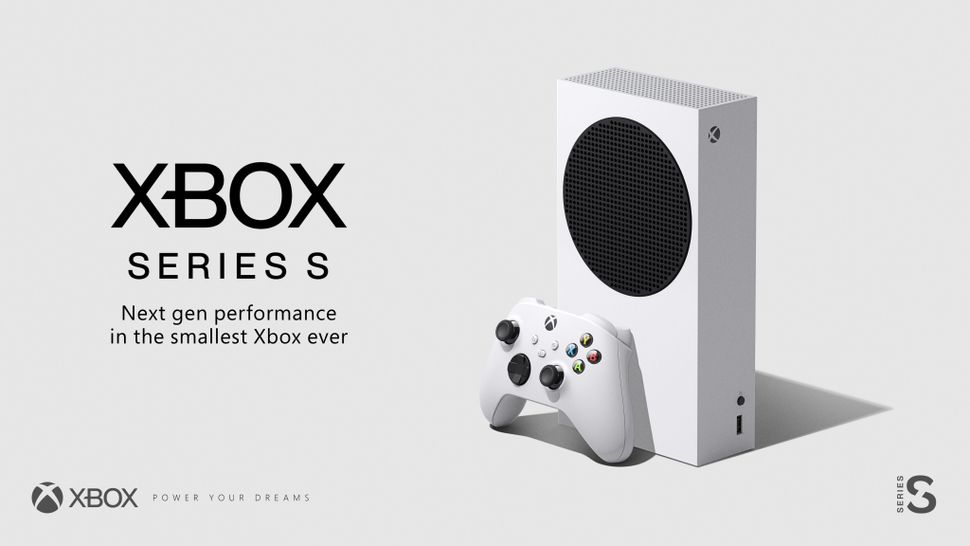 Given that the Xbox Series S is lower-specced than the Series X, you would expect it to be cheaper. And you'd be right.
The Series S costs £250 ($299, €299, AU$499). That's a lot cheaper than the £450 ($499, €499, AU$749) that Xbox is charging for the Series X.
The first wave of pre-orders went live on Tuesday 22nd September and promptly sold out. Some retailers are occasionally releasing more pre-orders but you'll need to get in quick. This guide explains how – and where – to pre-order the new Xbox in the UK, US, Australia, Canada and the rest of the world.
Not yet pre-ordered? Microsoft has hinted that there'll be plenty of consoles available from launch on 10th November.
More than you can afford in one go? Xbox All Access could be for you. Rather than pay upfront, the service lets you pre-order an Xbox Series X for £28.99 ($33.99, AU$46) per month based on a 24 month contract. You can get your mitts on a box-fresh Series S on the same basis but with lower payments – just £20.99 ($24.99, AU$33) per month. Here's a list of all the major retailers offering the Xbox All Access.
Xbox Series X vs Xbox Series S: specs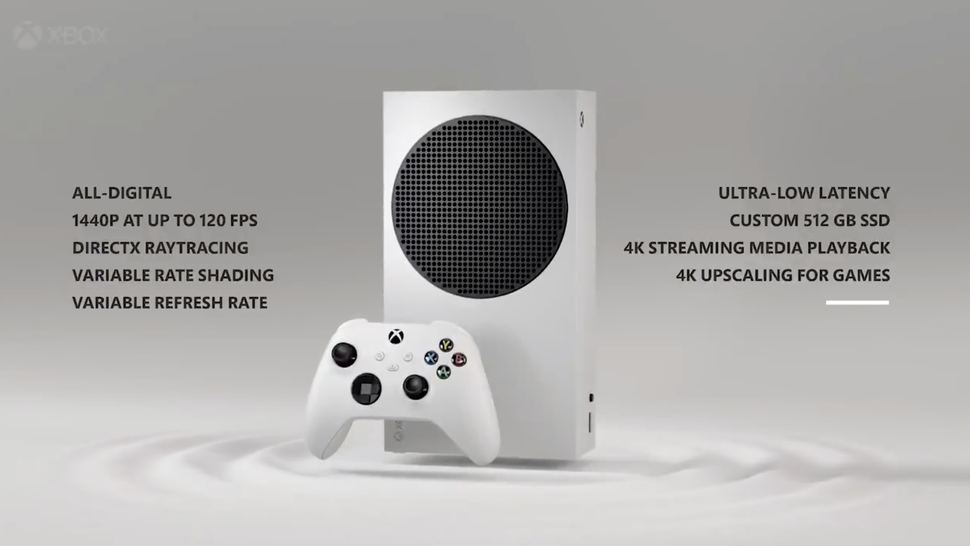 The Series X is the bigger and more powerful console. According to the head of Xbox, Phil Spencer, it's four times as powerful as the Xbox One X. Inside you'll find 12.15 teraflops (TFLOPS) of GPU power.
Compared to the Xbox One's eight-core 1.75GHz CPU, or the One X's eight-core 2.3GHz CPU, the Series X's eight-core 3.6GHz Custom AMD Zen 2 chip improves practically every aspect of how games run. Loading times have been virtually eliminated, so you can fire up a game and get going almost immediately. Amazing.
The Series X also boasts variable rate shading and hardware-accelerated DirectX raytracing, which makes for better graphics. Quick Resume means you can nip in and out of games (picking up where you left off) with no delay – this was previously available on the Xbox One X, but only on one game at a time. The Series X ups this to between four and six games, depending on their complexity. It works exactly as promised and makes dipping back into a game at precisely the point you left off a matter of mere seconds.
The Xbox Series S has the same Quick Resume feature, but because of its less powerful innards can only flick between three and four games. Which is still plenty for most people.
On the connections front, the Series X has an HDMI output and an Ultra High-Speed HDMI cable is included in the box, which is handy if your display of choice supports HDMI 2.1. Through that, gamers can enjoy frame rates up to 120fps and Variable Refresh Rate (VRR) technology too.
But it's not all roses when it comes to connections. There's no HDMI input nor an optical digital out – both of which can be found on the Xbox One X and Xbox One S. The HDMI input was introduced to Xbox consoles so you could plug in and control a set-top box, although many felt it was never really implemented properly.
The loss of the optical output could have a bigger impact on users, though. It means if you want to enjoy home cinema sound from your Xbox Series X, you'll need an AV receiver or soundbar with HDMI connectivity.
So how about the Series S? According to an article on Xbox Wire by Liz Hamren, Head of Platform Engineering and Hardware for Xbox, the Series S "delivers four times the processing power of of an Xbox One console". On paper, the figures are 12.15 TFLOPS of power for the Series X compared to 4 TFLOPS of power for the Xbox Series S.
The Series S is "similar in CPU" to the Series X but not identical. The Xbox Series X uses an 8-Core AMD Zen 2 CPU running at 3.8GHz (3.6GHz with SMT enabled) while the Series S uses the same CPU working at 3.6GHz (3.4GHz with SMT enabled).
The 'X' is powered by a 52CU (compute unit) RDNA GPU running at 1.825GHz, while its cheaper sibling has a 20CU, 1.565GHz GPU.
The Series S doesn't have the graphics grunt of its sibling, meaning that resolution is a big difference between the consoles. The Xbox Series S has been geared towards outputting 1440p at 60Hz, up to a maximum refresh rate of 120Hz. It can upscale the picture to 4K to match your 4K TV, but you won't be able to see next-gen games in native 4K. You can only play games in native 4K resolution (at up to 120Hz) on the Xbox Series X.
The Series S also doesn't run Xbox Series X enhanced versions of older games. Instead, the Series S has prettified Xbox One S versions of Xbox One and Xbox 360 games. In other words, the Series won't run older Xbox titles in 4K, something the Xbox Series X allows you to do.
The Xbox Series S also has to make do with a 512GB solid state hard drive, of which only 364GB is usable. This seems tiny, especially considering that some games come in at 60GB+. The Series X has a more respectable 1TB of storage, of which around 800GB is usable.
The good news is that both consoles support optional storage expansion. The bad news? It's not cheap. The 1TB Seagate Storage Expansion Card is now available to pre-order, priced at £219 ($219, AU$359). But standard HDDs and SSDs can be used for the storage of standard Xbox One and Xbox 360 titles – i.e. games that haven't specifically been optimised for Series X.
Gaming aside, both the Series X and S support both Dolby Vision and Dolby Atmos. But that HDR10+ support that was rumoured? Sadly the rumours proved to be false.
Xbox Series X vs Xbox Series S: design and build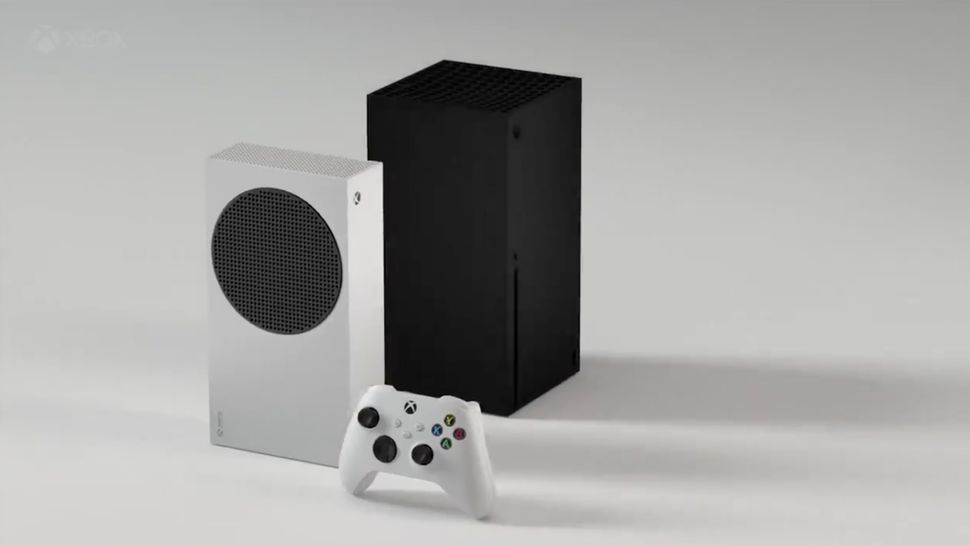 The Series X measures 30 x 15 x 15cm compared to the Xbox One X's 30 x 24 x 6cm. Its weight is 4.45kg, vs the 3.69kg of the older machine.
As you can see in the above image, the Series S is much more petite. It measures 28cm x 15 x 6cm and is a relative featherweight (1.9kg). In fact, the Series S is almost 60 percent smaller than the Series X, making it the smallest Xbox yet. This should make it more portable and easier to throw in a bag to take to a friend's house.
The two consoles look quite different. The Series S is finished in what Xbox calls Robot White, and is a lot less imposing than the X. It also has its cooling vent on the side (that bit that looks like a speaker grille), whereas the X passes air out of the top (although the orientation of both consoles can be switched).
The Series X's internal fan might be huge, but it runs nice and quietly. Sadly the same can't be said of the disc drive – it makes a real racket. It's not really a problem with disc-based games as they install to and run from the console's internal storage, requiring the disc to spin only briefly on start-up, but it is an issue when watching Blu-rays and DVDs. The Xbox can easily be heard during low-volume scenes; a dedicated player is unsurprisingly significantly quieter.
The Series S doesn't have a disc drive, of course, so doesn't suffer from this issue.
Both the S and X consoles come bundled the new Xbox Wireless controller as standard. The controller includes a tweaked design, a new "Share" button and a hybrid D-pad that provides a deeper "dish" for your thumb to rest in. The controller is a little easier to grip, and a tad more ergonomically advanced. It's also backwards compatible with the Xbox One, and vice-versa.
Microsoft has also applied some spit and polish to the Xbox user interface. The new "look and feel" of the Xbox operating system sports a bunch of improvements including slicker menus, an updated social feed and a Home Screen that is said to launch "50% faster". It's still recognisably Xbox though – something that will split opinion between those happy with the familiarity versus those expecting a 'true' next-gen gaming experience, UI and all.
Xbox Series X vs Xbox Series S: streaming apps
The good news is that both consoles will have the same streaming apps at launch – a godsend for the disc-less Xbox Series S. The headline news is that the Apple TV app will be available from day one, giving you (paid) access to the Netflix-like Apple TV Plus streaming service.
But that's not the only streaming option. Both consoles will have access to all the same streaming apps as the Xbox One consoles. Namely (but not limited to):
HBO Max
YouTube
YouTube TV
Hulu
NBC Peacock
Vudu
FandangoNow
Twitch
Sky Go
Now TV
Sky Ticket
These in the UK also get access to BBC iPlayer, ITV Hub and All 4. So despite the lack of a disc drive, there will be plenty for Xbox Series S owners to watch and listen to.
Xbox Series X vs Xbox Series S: picture quality
So how do these 'Optimized for X' games look? The answer is, very good indeed.
Opting for Gears 5 first, we get a strong sense of the upgrades as soon as we enter the action. The resolution still adjusts dynamically according to what's happening on screen, so doesn't stick as rigidly to 4K as you might hope, but detail has been increased and lighting has been improved. The result is a significantly more crisp, solid and three-dimensional image that's more immersive and exciting.
Arguably more transformative is the upgrade to the way the game feels to play. The Series X is able to stick pretty rigidly to its 60fps target and, when combined with the DLI feature that reduces input lag, it makes for a supremely responsive playing experience.
The game isn't totally immune to drops in frame rate, but they are rare and hard to spot. Those who own a TV with VRR won't see them at all, as the tech brilliantly compensates for these little drops. Those with a TV that supports 4K@120Hz, meanwhile, will be able to set Gears 5 to 120fps for multiplayer. It makes the game feel even more fluid and responsive, to the extent it might bestow a slight advantage when competing in the online arenas.
So far, we've only managed to test either existing Xbox One X games that have been given Series X upgrades, or those that haven't been optimised for the Series X. And they all look great: the former, dazzling, and the latter, significantly better – and quicker to load – than on the previous generation of consoles. We can't wait to see what games look like that have been designed from the ground up specifically for the Series X.
The Series X also introduces a new feature called Auto HDR, which uses machine learning to up-convert SDR titles. It works very well, broadly speaking, and adding HDR can have a transformative effect on the solidity of a game's visuals. It isn't perfect, though, and there are times the enhancement looks a little too artificial. Given the general effectiveness of the implementation, we'd leave the feature on in the console's settings, only switching it off if you notice issues with specific games that you're playing.
On the subject of HDR, there's one big disappointment away from games: while Dolby Vision is supported via certain streaming apps, it isn't via 4K Blu-rays. That, combined with its noisy disc drive, rather dents the Series X's credentials as a 4K Blu-ray player. That's a shame, because the picture performance here is broadly good. An affordable standalone model, such as the Sony UBP-X700 is a little bit better across the board, but the Series X reproduces disc-based movies with lots of detail, nicely judged colours and sharp edges.
It's even more successful as a video streamer, offering a performance up there with the current benchmark standalone player, the Apple TV 4K. Playing Lost in Space via Netflix, we're really impressed by the crispness and punch of the picture, and its balance of vibrancy and subtlety.
If you're wondering how the Series S compares picture-wise, the answer is: not favourably. The cut-price console is perfectly capable in its own right, and actually very good for the money, but its lower resolution output makes for a much softer and flatter presentation that becomes a blur as you pan your view at any speed; the Series X remains pin-sharp throughout.
While the Series S isn't native 4K, what it does dish out is pretty easy on the eye. Play Madden 21 and the intro video bursts into life with a colourful and vibrant display of NFL uniforms and impressive-looking stadia shots.
Detail on jerseys and boots is good. The reflections on player helmets are glossy and add polish to the presentation. The motion of the players, whether they're walking slowly into formation or blitzing the opposing team, is stable and we don't notice anything in the way of tearing, judder or artefacts.
Gears 5 looks good too, even though it isn't being rendered in true 4K. Compared with the Xbox Series X, the more powerful console delivers a picture with more 'wow' factor, but the Series S is by no means embarrassed. The on-screen detail is good enough, with decent texture on chiselled faces and war-torn body armour. Motion is stable, and there's good insight in the shadows.
As a streaming device, the Xbox Series S is on a par with the Series X. Playing Altered Carbon via Netflix, the Series S produces a watchable picture, with none of the artificial appearance that can sometimes be served up by poorer streaming devices.
There's a good sense of clarity and motion, with detail and definition both excellent too. As Quellcrist Falconer makes Angelfire rain down on her pursuers, the screen lights up with bolts of blue neon. As each soldier is struck down, the flames turn to embers, small pin pricks burning briefly, but ever so brightly, in Dolby Vision HDR. The detail in the shadows as she hides behind a fallen tree is nicely judged and not overly dark.
Xbox Series X vs Xbox Series S: sound
For a games console, the Series X is very sonically capable. It gets to the core of a soundtrack and delivers it with reasonably impressive clarity, solidity and atmosphere. Play an Atmos-enabled game or film such as Gears 5 or 1917 respectively, and the console delivers a great sense of place, filling the room with effects that sweep across the soundstage as the action unfolds.
That said, it's a little lacking compared to a standalone 4K Blu-ray player, with less punch, detail, precision and dynamic expression. Though that's to be expected.
Overall, the Xbox Series X's audio performance leaves little room for complaint.
The Series S also puts in a perfectly acceptable sonic performance. It sounds punchy and lively with a decent sense of clarity, and an even tonal balance. Again, it's not going to trouble any dedicated 4K Blu-ray players, not even budget ones, and it doesn't have the same sense of timing and natural flair with music. But it sounds lively enough, creating a fine sense of immersion and atmosphere for games and movies alike.
Xbox Series X vs Xbox Series S: verdict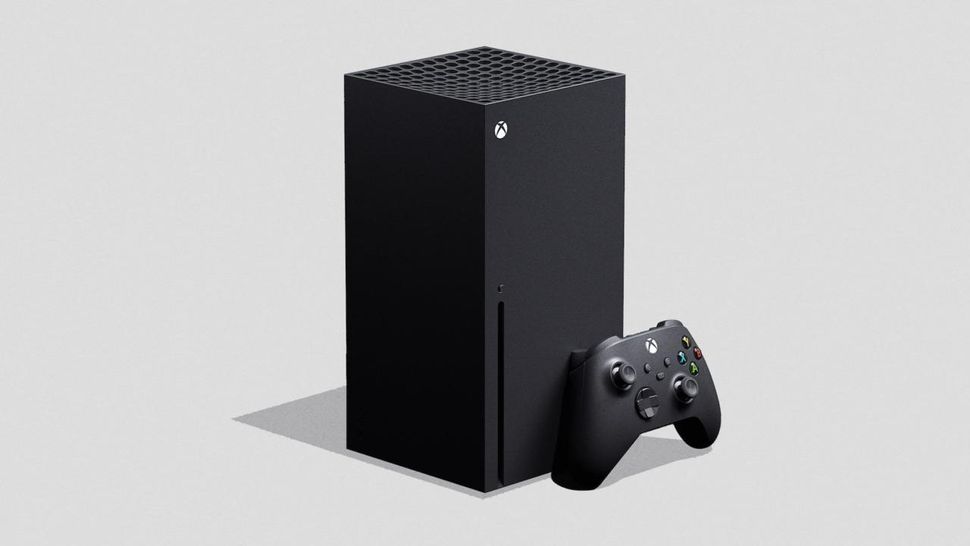 The X and S are two quite different propositions. Sure, they both connect to the internet, both play games and both will let you access video and music streaming services. But which is right for you really depends on your needs.
If you're ready to wave goodbye to the disc format, don't mind a drop in resolution and power and your budget can't stretch past £249/$299/AU$499, the Xbox One S looks like the console for you. It's also the most portable of the two, which could sway someone looking for a more flexible gaming lifestyle.
But if you want the ultimate next-gen Xbox experience, you'll have to stump up for the Series X. It's bigger and more powerful, and more impressive visually. It also has a disc drive onboard, so you can play Blu-rays and CDs too.
All this extra power comes at a price though – an extra £200 (or $200/AU$250) to be exact.
Which console is right for you? It really depends on what price you put on those extra features and improved performance...
MORE:
Game on: Xbox Series X price and pre-orders
Next-gen consoles compared: PS5 vs PS5 Digital Edition
On the fence? Here's our take on the PS5 vs Xbox Series X battle.