Peacock TV – the streaming service from NBCUniversal – has taken its place alongside the likes of Netflix, Amazon Prime Video and Disney Plus. But what are the best Peacock shows to watch, and can you still get a free trial? Here's everything you need to know about Peacock TV...
The service aims to stand out from the crowd in the US with a free, ad-supported tier that offers 40,000+ hours of "hit movies, TV shows and more". New arrivals include The Undeclared War (Simon Pegg, Mark Rylance), Yellowstone (Kevin Costner) and Jurassic World: Dominion (Chris Pratt, Jeff Goldblum).
So, will Peacock ruffle the feathers of its streaming rivals? Will it continue to add paid subscribers at the rate of 4 million a quarter, as it did in the first quarter of 2022?
Read on for our complete guide to Peacock TV, free trials, the Peacock app, and all the best Peacock shows to watch right now...
How much does Peacock TV cost in the US?
In the US, Peacock TV offers three tiers:
Peacock Free: Totally free, credit card required. More than 40,000 hours of hit movies and TV, supported by around five minutes of ads per hour.
Peacock Premium (with ads): $4.99 a month / $49.99 a year. More than 60,000 hours of hit movies and TV, plus live sports such as Premier League football, MLB, Sunday Night NFL and WWE.
Peacock Premium (ad-free): $9.99 a month or $99.99 a year. All the premium content without the adverts. The top tier also lets you download and watch select titles offline.
Can I get a Peacock TV free trial?
Sadly the Peacock free trial has ended. With the streaming wars hotting up, we'd expect to see it return at some point, but it's gone for now.
The good news? You can still access the standard, ad-supported tier for free or subscribe to Peacock Premium for the bargain price of just $4.99 a month.
Plus, for a limited time, you can get 12 months for $1.99 a month.
Today's best Peacock TV deal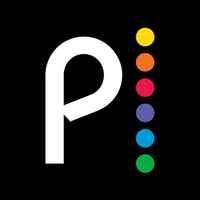 Peacock TV Premium: Only $1.99 a month or 12 months
Sign up to the Premium annual plan for only $1.99 a month for 12 months. That's a over 60% off the usual price of $4.99 a month. Cancel or change your plan anytime. Premium unlocks 60,000+ TV shows and movies, plus live sports such as Premier League football, MLB, NFL and WWE.
Can I watch Peacock TV in the UK?
Yes, Peacock is now available to Sky and Now users at no extra cost. Sky Now users will need an Entertainment pass, which auto-renews at £9.99 a month after the 7-day free trial ends.
US nationals stuck in the UK can use a VPN to access the (bigger, better) US-specific version of Peacock from abroad. We typically recommend ExpressVPN since it offers a risk-free 30-day money-back guarantee.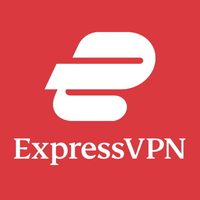 Try ExpressVPN risk-free for 30 days
ExpressVPN offers a 30-day money back guarantee with its VPN service. You can use it to watch on your mobile, tablet, laptop, TV, games console and more. There's 24/7 customer support and three months free when you sign-up. Not convinced? You can always cancel before your 30-day trial period ends.
How to use a VPN for Peacock TV
Using a VPN to watch the US version Peacock TV from abroad is simple:
1. Install the VPN of your choice. ExpressVPN is the one we recommend.
2. Open up the VPN app and choose the location of the service you wish to access. US nationals should choose 'US' to access Peacock when travelling abroad.
3. Then head over to Peacock TV on your browser or device and enjoy access to everything that Peacock has to offer!
What is Peacock TV?
NBCUniversal launched on-demand streaming service Peacock on 15th July 2020. The service is the streaming home for the NBCUniversal company's movies and TV shows, which range from Apollo 13 to The Office.
The free tier offers access to 40,000+ shows, plus next-day access to current seasons of NBC shows. Want live sport too? Peacock Premium users get access to non-televised Premier League soccer games, Ryder Cup golf, Major League Baseball, WWE wrestling and the NFL's Sunday Night football games. Peacock is also the place to stream Super Bowl LVII live.
As of April 2022, Peacock has 13 million paid subscribers and some 28 million active accounts."Going from zero to 13 million paid subs in a couple of years at Peacock is a great achievement," said Comcast chairman Brian L. Roberts.
Which countries have Peacock TV?
Peacock TV launched on 15th July 2020 in the United States and selected US territories (American Samoa, Guam, Northern Marian Islands, Puerto Rico and the U.S. Virgin Islands).
At the end of July 2021, Comcast announced that thanks to a deal with Sky, Peacock would land in Europe. The first Sky customers received early access to Peacock TV on 16th November 2021.
Following a "soft launch" in the UK and Ireland, Sky says that "Peacock will continue to rollout... across Sky platforms in territories including Germany, Italy, Austria, and Switzerland in the coming months."
Only the free, ad-supported tier is available in Europe at launch. It will also offer less content than its US counterpart. That's likely due to licensing deals geo-locking certain content such as the Super Bowl.
Which devices are supported by Peacock TV?
In the US, NBCUniversal's streaming service is available through the official website – peacocktv.com – or the dedicated Peacock app (you'll need a VPN to access this when travelling outside of the US).
The Peacock app is available on Apple devices including: iPhone, iPad, Apple TV 4K; Google platforms and devices including Android, Android TV devices, Chromecast with Google TV and Chromecast built-in devices; Roku devices such as the Roku Streambar; selected LG, Vizio and Samsung smart TVs; Amazon Fire TV devices including Fire TV (2nd Gen and above), Fire tablets (OS5 and above) and Fire TV streamers such as the Fire TV Stick 4K and Fire TV Cube.
More of a Gamer? The Peacock app is available on Microsoft's Xbox family including the Series X and Series S, in addition to the Sony PS4, PlayStation 4 Pro and PS5.
In the UK and Europe, Peacock is available to Sky Q, Sky Glass, Sky Ticket and Now Entertainment subscribers.
Peacock free vs Peacock Premium: what are the differences?
The free tier of the service delivers 40,000+ hours of content including huge blockbuster movies such as The Godfather trilogy, American Psycho, The Matrix and The Sting,
Hit TV shows include: 30 Rock, The Blacklist, Murder She Wrote, Columbo and Saturday Night Live, Miami Vice, Ray Donovan, The Undeclared War, Rutherford Falls, Brooklyn Nine-Nine, Chicago PD, Cheers and Below Deck. You also get access to 50+ live TV channels and NBC TV episodes a week after they air.
Live sports included in the Premier tier include selected Premier League matches, coverage of the US Open Championship, Sunday Night NFL games, the Super Bowl, WWE wrestling and Major League Baseball.
Peacock Premium also unlocks all 60,000+ hours of content including every episode of The Office, Frasier, Cheers, House and Law & Order. Those who fancy an early night can see The Tonight Show Starring Jimmy Fallon at 8pm ET rather than the usual live TV time of 11.35pm ET.
Premium also also get all of the Peacock TV originals, including Fresh Prince reboot Bel-Air, crime drama Dr Death and comedy musical Girls5Eva.
What are the best Peacock originals streaming now?
There's tons of originals to choose from, but not all are worth your time. Here is a handy list of the top-rated Peacock originals streaming in 2022:
We Are Lady Parts
Comedy about a geeky biochemical engineering student who becomes the lead guitarists in an all-female Muslim punk band. (100% – Rotten Tomatoes)
Save Me
British drama-thriller starring Stephen Graham and Surrance Jones. (100% – Rotten Tomatoes)
A Most Beautiful Thing
Documentary chronicling the story of the first African-American rowing team. (100% – Rotten Tomatoes)
Anthony
Jimmy McGovern's drama about Anthony Walker, a Liverpool teenager who was murdered 17 years ago. (100% – Rotten Tomatoes)
The Amber Ruffin Show
A comedy take on the week's headlines. (100% – Rotten Tomatoes)
John Wayne Gacy: Devil in Disguise
The story of one of America's most notorious serial killers, told in his own words. (100% – Rotten Tomatoes)
Girls5Eva
Comedy musical about a '90s one-hit-wonder girl group who are reunited after 20 years. (98% – Rotten Tomatoes)
Peacock shows in 4K HDR
Peacock launched without support for 4K High Dynamic Range (HDR) or Dolby Atmos sound. Since then, it has streamed the odd sports event and show in 4K. Peacock says it plans to offer wider support of high-quality formats and audio in the future. Watch this space.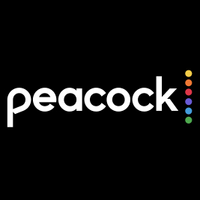 Peacock TV Premium: Only $1.99 a month for 12 months
Limited-time offer: Sign up to the annual Premium plan for only $1.99 a month for 12 months There's no contract and you can cancel or change your plan anytime. Premium includes access to live sports and over 40,000 hours of TV shows and movies.
MORE:
Gear up for Paramount Plus with today's best TV deals
In need of entertainment? The 40 best shows to watch on Netflix right now
Our pick of the best streaming services for TV and movies