Bose's Noise Canceling Headphones 700 are now on sale at Amazon for 20% off or $300, down from their retail price of $380.
We are generally big fans of Bose headphones, and the 700 are no different, with us giving them a solid four-star review. They're stylish, comfortable, produce a crystal-clear sound, and add excellent noise-canceling into the bargain.
Best Bose 700 deal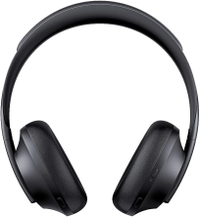 Bose Noise Canceling 700: $380 $300 at Amazon
Bose delivers great noise-canceling, decent call quality and premium aesthetics. $80 off sees the 700 return to their lowest ever price on Amazon.
The Noise Canceling Headphones 700 are blessed with exceptional noise-canceling, they're extremely comfortable (and stylish), and they produce a clear, upfront sound. Throw in intuitive touch controls and the $80 you're saving with this deal, and we don't think you'll be disappointed.
Sure, there's better sound quality to be had if you want to spend more on a pricier pair such as the Sony WH-1000XM4, but the Bose Noise Canceling 700s sound more than good enough, especially with this $80 discount. Their excellent comfort levels and noise-cancelation will make these cans a great fit for any traveling you've got coming up.
If you're in the market for a new pair of premium noise-canceling headphones but want a healthy discount too, check out the Bose Noise Canceling 700 headphones.
MORE:
Check out our list of the best noise-canceling headphones
And our list of the best Bose headphones around