As with many things in life – Dairy Milk bar variants, the Netflix catalogue, Easyjet destinations... – there is always too much choice when it comes to Amazon Prime Day headphone deals. The retailer is currently awash with headphone discounts in light of its Prime Day sales event, which kicked off yesterday and ends today at midnight.
So if you need a new pair of headphones, whether that's a premium pair of over-ears or a budget pair of true wireless earbuds, but aren't sure which best deserves your hard-earned cash, we're here to help.
We have reviewed hundreds of headphones available today so we know which pairs offer the best combination of sound quality, everyday features and long-lasting comfort, and what price is a good price for each pair based on original pricing, their age and their previous discounts. The six below are all examples of Prime Day headphone deals that see great products hit great prices.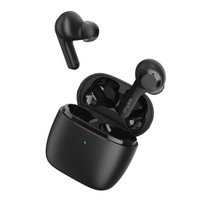 Earfun Air wireless earbuds was £60 now £28 at Amazon (save £32)
The cheapest true wireless earbuds we can heartily recommend, these five-star Earfuns do the basics right – and are now down to just £28 for Prime Day. A very decent buy if you're looking for cheap earbuds and your budget doesn't stretch to the Sonys just below. Five stars
Read our Earfun Air review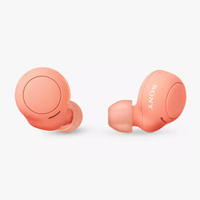 Sony WF-C500 wireless earbuds was £90 now £56 at Amazon (save £32)
Boasting impressive musicality and excellent levels of detail and insight, these comfortable, sporty earbuds are well worth even their non-discounted price. The WF-C500 feature 20 hours of battery life, IPX4 splash resistance and Bluetooth 5.0, and are available between £56-59 depending on which colour you opt for – black, white, orange or mint.
What Hi-Fi? Awards winner
Read our Sony WF-C500 review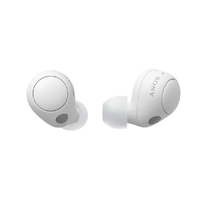 Sony WF-C700N ANC wireless earbuds was £100 now £76 at Amazon (save £24)
The next model up adds noise cancellation into the mix for an extra £20 this Prime Day. Boasting impressive musicality and excellent levels of detail and insight, these comfortable, sporty earbuds are well worth even their non-discounted price. The WF-C700N feature 7.5 hours of battery life per charge, multipoint Bluetooth and IPX4 water resistance. Now at their lowest ever price. Five stars
Read the Sony WF-C700N review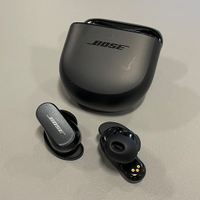 Bose QuietComfort Earbuds II ANC wireless earbuds was £279 now £200 at Amazon (save £79)
The pick of the premium wireless earbuds for Prime Day. Bose's flagship wireless earbuds' fantastic sound and peerless noise-cancelling abilities have set a new benchmark at this price point. If you want amazing wireless earbuds at their lowest price ever, this deal is well worth your attention. Can't quite stretch the budget? The next-best Sony XM4 are £149 for Prime Day.
What Hi-Fi? Award winners
Read our Bose QuietComfort Earbuds II review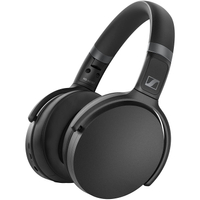 Sennheiser HD 450SE was £130 now £75 at Amazon (save £55)
The refreshed versions of the HD 450BT (which we awarded four stars to, praising their smooth, easy-listening – albeit fairly bassy – balance, 30-hour battery life and aptX Low Latency Bluetooth support), the 450 SE are certainly worth a punt at this low price if you want a pair of ANC wireless over-ears but can't afford the Sonys below.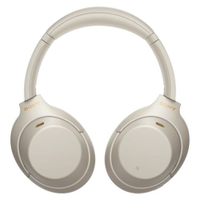 Sony WH-1000XM4 wireless ANC over-ears was £350 now £197 at Amazon (save £153)
Sony's premium wireless noise-cancelling headphones deliver on all fronts. They're detailed, dynamic and have a natural knack for timing. Nothing really lets them down – battery life, build, comfort and usability are all great at this level, not least at their lowest-ever price. The go-to wireless headphones if you can't afford the new £315 WH-1000XM5.
What Hi-Fi? Awards winner
Read the Sony WH-1000XM4 review
Do I need to be a Prime member to bag a Prime Day headphone deal?
In a word, yes. Amazon does offer non-Prime members a handful of headphones deals, but only Prime subscribers get exclusive access to the most generous discounts. Only the Sony WF-C500 deal of the six above are available to non-Prime members.
Not a Prime member? Don't worry – you can be, and for free too. Just be sure to take advantage of the 30-day free Prime trial to bag the best prices. And remember to cancel if you don't want a monthly bill when the trial ends.