The early Black Friday deals are really coming in thick and fast right now, and we've just found a trio of super savings. Our current star pupil Sony has seen three of its finest, Award-winning wireless earbuds – the premium WF-1000XM5, the affordable noise cancelling WF-C700N, and the budget WF-C500 – enjoy major discounts across a variety of retailers, including Amazon, Currys, Very, John Lewis, Argos and Sony's own official website.
This is big news in the wearable audio world, as Sony is currently ruling this particular roost with an astonishing run of successes across its in-ear and over-ear models. Every single one of these products received five-star reviews before scooping up What Hi-Fi? Awards, so you can be assured we're recommending low prices on poor performers. These wireless earbuds are all the real deal, so to speak.
It certainly pays to shop around for the best price. too. The retailers we've listed above are currently matching one another blow for blow in terms of dropping their tags equally low, apart from Amazon which has undercut its rivals by offering the C700N at their cheapest ever price of £75 (compared to £79 elsewhere) and the C500 a penny cheaper than other retailers at £44.99 (compared with £45 elsewhere).
The point to note here is that prices are neither static nor entirely consistent, so keep an eye on each retailer mentioned to see if they're willing to drop things lower in a bid to outdo their rivals. These prices are all superb, but they could edge towards their lowest levels ever when Black Friday arrives on November 24th.
Here are the details you need to know on all three Sony deals: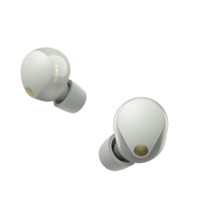 Sony WF-1000XM5 was £259 now £219 at Amazon (save £40)
Current 2023 What Hi-Fi? Award winners and easily some of the best wireless earbuds on the market, the WF-1000XM5 have taken the baton from the WF-1000XM4 and absolutely run with it. The feature set is as bulging as you'd expect, with ANC, excellent call quality, DSEE file upscaling and Bluetooth Multipoint all on board, but it's the way that the XM5 sound which really won us over. Yes, they retain the dynamic spirit of their predecessors, but the levels of insight and detail are on another level. Give them a bit of time to truly run in and they'll reward you endlessly.
Deal also at Argos, Currys, Very and Sony UK.
Read our Sony WF-1000XM5 review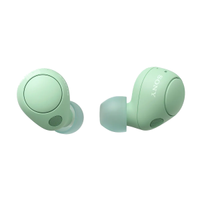 Sony WF-C700N was £100 now £75 at Amazon (save £25)
If the Sony WF-1000XM5 are the finest wireless earbuds on the market, the C700N are arguably the best value. Officially retailing at £100 but with prices falling all the time (they're at their lowest ever price at Amazon!), the C700N are an absolute no-brainer for anyone who wants that lovely Sony sound, a supremely comfortable design and the sort of high-functioning features you'd normally expect to see in a far more expensive pair of buds. Stick a pair of C700N in your ears and, whether you're enjoying your favourite tracks or marvelling at the functionality of the ANC, you'll be convinced that they're a far more premium pair of buds than their price suggests. If value is what you crave, you simply have no excuse for ignoring the excellence of the WF-C700N.
Also discounted at Argos, Currys, John Lewis, Very and the Sony UK store.
Read our Sony WF-C700N review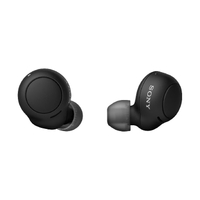 Sony WF-C500 was £59 now £45 at Amazon (save £14)
For anyone looking to get a cheap, functional, solid-sounding pair of buds that won't let them down, Sony has once again come to the rescue. The WF-C500 are also Award-winners for 2023, and it's little wonder that's the case. The C500 boast Bluetooth 5.0 and some of the best sound you'll get for around the £50 mark, with ample bass and some serious musicality considering the price. Battery life is solid, access to the Sony app is a major boost, while the inclusion of Sony's DSEE sonic upscaling tech is the absolute icing on the cake. Bargain hunters rejoice, the C500 are an absolute steal!
Also discounted at Argos, Currys, John Lewis, Very and the Sony UK store.
Read our Sony WF-C500 review
MORE:
Check out all the best hi-fi and audio deals on five-star products
It's a clean sweep for Sony's wireless headphones at the What Hi-Fi? Awards 2023
See all the What Hi-Fi? Awards 2023 winners