Summer has arrived and so have the bargains. The weather's warmed and the sun's come out, but we've found yet another way to make your world a little warmer and brighter with an awesome pair of deals courtesy of Audio Pro.
Get moving and you could snap up the Award-winning Audio Pro Addon C3 for only £150, a massive £130 off the asking price. You can also pick up the five-star, Alexa-powered Audio Pro Addon C5A wireless smart speaker for the same price, also £130 off the full price tag. Both of these deals can be found on the Audio Pro website and on Amazon UK, and they're the biggest price drops we've seen on these speakers yet.
These are some monster discounts on some very, very fine speakers. We love the C5A's detailed, dynamic sound presentation coupled with Alexa voice control, while the Award-winning C3 bowls us over year after year thanks to its mature, refined sound, wonderful sense of timing and multi-room functionality.
We've rarely seen such massive discounts on speakers of this quality from Audio Pro, and there's no guarantee they'll last forever, even with Amazon Prime Day sales around the corner. We originally reviewed both products at £249 each, although prices have gone up and down in the last few years – we've seen the price dropping to under £200, but the official Audio Pro website still holds firm at £280 each. If you want either, or both, of these five-star products, get moving and you'll save yourself a small fortune on some hugely impressive wireless speakers.
Audio Pro C3 and C5A deals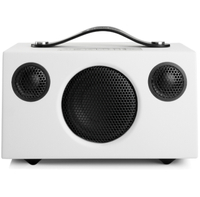 Audio Pro Addon C3 £280 £150 at Amazon (save £130)
The C3 portable speaker has it all, combining multi-room skills, solid build and excellent sound quality in an impressively well-priced package. Now that said price has fallen dramatically (46 per cent off, in fact), it could be the best time to buy.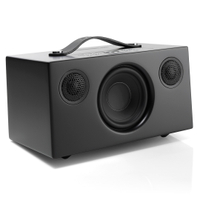 Audio Pro Addon C5A £280 £150 at Amazon (save £130) Want great sound but the convenience of Alexa AI (without going down the Amazon route)? The C5A is a talented smart speaker that brings together handy voice control with some of the best sound you'll find at this price and for this size.
In our original Audio Pro Addon C5A review, we said that this semi-sequel to the C5 was more of an update than an upgrade on its non-Alexa namesake. That's no bad thing, however, with the C5A ticking all the boxes to pull together snappy rhythms, detailed sound and terrific bass for a unit of this size, with some of the best Alexa integration you'll find outside of an Amazon-own product.
The Audio Pro Addon C3 also comes highly recommended, as a superb addition to the brand's arsenal of multi-room speakers. As we wrote in our review: "The level of refinement from such a small package is hugely impressive... At both high and low volumes the speaker excels, sounding dynamic and punchy when the track demands but also able to slow the pace and communicate in a subtler way should the need arise." What greater endorsement could you need than five successive What Hi-Fi? Awards wins since 2018?
Both speakers are some of the finest models you'll find at their price. If you covet Alexa smarts, the C5A represents superb value for money, whereas the C3 truly is one of the most sonically impressive wireless speakers we've heard yet at its price.
If you're looking to treat yourself for summer, either one of these deals is worth considering, especially with the discounts so high right now.
MORE:
Best Bluetooth speakers: the best wire-free audio for every budget
Read our original Audio Pro Addon C5A review
And check out our Audio Pro Addon C3 review
Amazon Prime Day 2023 UK: everything we know so far about the biggest sale of the summer