Are you ready for a speaker upgrade? If so, make sure to take a look at the Q Acoustics M20 HD or 3050i speakers now on sale thanks to Cyber Monday.
Both of the above speakers earned five-stars from us in our reviews. In our M20 HD review and our 3050i review, we found each set to offer up some impressive audio quality and excellent features. If you want some new speakers, make sure to give these Q Acoustics deals a look.
Q Acoustics Cyber Monday speaker deals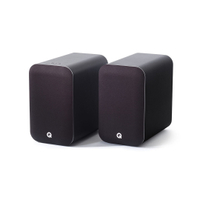 Q Acoustics M20 was $500 now $399 (save $101)
These five-star powered speakers pack in an insightful, expansive presentation, won't give you trouble in terms of placement, and have excellent connectivity options. At this deal price (across all finishes), there just aren't any meaningful downsides.
Read our Q Acoustics M20 review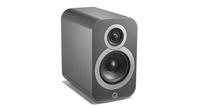 Q Acoustics 3050i was $1000 now $799 (save $201)
These excellent loudspeakers offer up a punchy performance, a wide soundstage, smart finish, and they're even flexible with positioning, too. For the price, it's hard to say there are any major faults here.
Read our Q Acoustics 3050i review
Q Acoustics has been making excellent speakers for quite some time, and as a result, all of these speakers now on sale at Amazon thanks to Cyber Monday earned five-star reviews from us. If you're looking for an all-around top-notch listening experience, you can't go wrong with any of these Q Acoustics speakers.
With the M20 HD speakers, you're getting a huge slew of connectivity options that include Bluetooth 5.0 for easy wireless playback on top of aptX, aptX HD, and aptX Low Latency support as well as a nuanced, detailed listening experience that is likely to impress.
When it comes to the 3050i, you're getting a 20mm soft dome tweeter sandwiched by two 16.5cm woofers that we found to offer up musicality, warmth, smoothness, and scale in equal measure. If you need a midrange floorstander, it's tough to go wrong with these speakers.
Put simply, if you're in the market for a pair of five-star speakers, you can't go wrong with any of these Q Acoustics sets. With these meaty Cyber Monday discounts, you won't even have to spend an arm and a leg, either.
MORE:
Check out all the best speaker deals live right now
As well as our list of all the best Bluetooth speakers
And our list of the best hi-fi speakers