Boxing Day sales 2022: OLED TVs, wireless headphones, Dolby Atmos soundbars and more
Time to bag a Boxing Day deal (or two), folks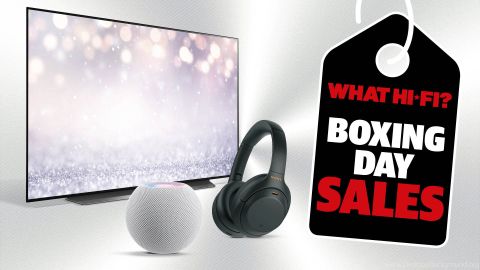 (Image: © Future)
It doesn't feel like two minutes since we were sifting through all the deals and offers that Black Friday had to offer, but the final big sales event of the year is now upon us. The Boxing Day sales for 2022 began before the clock struck midnight on the 26th and are expected to last a few days in the lead-up to New Year.
So if you have some Christmas money to spend, shopping early could well see you bag the best wireless headphones or best 4K TV at the best price, and start 2023 off with a bang!
The big question during every Boxing Day sale is "will the savings be as large as they were on Black Friday?" And it's a good question too. Some products might still be hovering over the same price, and it's unlikely they'll drop any further. We find Boxing Day deals don't tend to fluctuate in price as much as they do over Black Friday, so if you've seen something you want at a decent price, you should pull the trigger.
Others might have risen in price to their pre-Black Friday level but then dropped back down for the Boxing Day sales. In our experience, you'll probably come across some products that have dropped in price and are good deals but perhaps the saving isn't quite as hefty as it was during Black Friday. On the other hand, you might find some products that are even cheaper – in which case, strike now before the price goes back up!
What we can guarantee is that there are savings on all the usual suspects from big-name brands such as Bose, LG, Samsung and Sony, and we are rolling out all the major deal highlights on this live blog during the event.
If you want to score savings on some of the world's best tech, bookmark this page and use it as your shopping guide/list to make the most of the best Boxing Day deals...
Boxing Day deals quick links
Best Boxing Day deals quick links
Get the What Hi-Fi? Newsletter
Thank you for signing up to What Hi-Fi?. You will receive a verification email shortly.
There was a problem. Please refresh the page and try again.