Sonos is having a summer sale, which knocks up to 25 per cent off select speakers. Discounts are limited to its portable and home cinema speakers – so the Era 300 and 100 are out, as standalone deals at least – but there are still some cracking deals to be had.
Let's start with the portables. The Move speaker is £88 off (now £311), for example, while the Roam model's £45 discount brings it down to £134.
But there are big savings across its soundbar range too. The Award-winning Arc soundbar has £180 off, taking the price down to £719. And Sonos's cheaper soundbars are also discounted. The Beam Gen 2 has £100 off (now £399), and the Ray has £56 off (now £223). The Sub Gen 3 has a decent discount of £160, bringing it down to £639.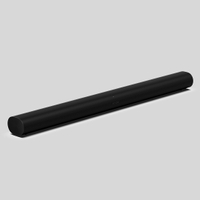 Sonos Arc £899 £719 at Sonos (save £180)
The Arc won a 2022 What Hi-Fi? Award for its supreme ease of use, and superb performance and capability. Dolby Atmos is on board to add height channels, and it fits seamlessly into your Sonos set-up. For better sound, you'll have to spend significantly more, especially once you factor in this discount.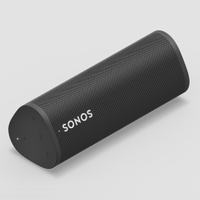 Sonos Roam £179 £134 at Sonos (save £45)
The Roam is Sonos's most portable speaker ever, with sweet sonics and a pocket-friendly size. Did we mention it has a 25% discount? And once you get home, it slips right back into your wireless multi-room set-up. Indispensable.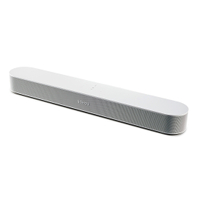 Sonos Beam Gen 2 £499 £399 at Sonos (save £100)
The Beam Gen 2 picked up a 2022 What Hi-Fi? Award, so you know it's a quality soundbar. Dolby Atmos adds height, it sounds warm and refined, and much more effective than many pricier models. A mid-price steal.
But the biggest discounts are reserved for sets of speakers. Splurge on the Premium Immersive Set With Arc (the Arc, Sub, and two Era 100), and you'll save a whopping £340, though you will still spend £1856. The same discount applies to the Ultimate Immersive Set With Arc (the same bundle but with two Era 300 in place of the two Era 100), bringing the price down to £2256. And there's £133 off the Portable Set bundle (comprising the Move and Roam), which now costs £445.
Don't hang around – the sale finishes on 12th June, or sooner if stock sells out. It's not active in the US or Australia, but is in the UK.
MORE:
Do your homework: Which Sonos speaker should you buy?
Sonos Era 100 vs Sonos One: which Sonos smart speaker should you buy?
Sonos Era 300 vs Apple HomePod 2: which smart speaker is better?