Quick Menu
Under £100
£100 to £250
£250 to £500
£500 to £1000
Over £1000
There's no escaping it, TV speakers are pretty rubbish. Even the sets that promise the most room-filling, clearest audio via their built-in drivers are often massive letdowns compared to dedicated speakers.
Thankfully, soundbars are here to pick up the slack, and while some of the more basic options can be found at reasonable prices, the ones worth spending your money on with features like Dolby Atmos and 4K HDMI passthrough are usually a bit more expensive. Luckily for you, we've compiled some of the best soundbar deals around, meaning you can save some of your hard-earned cash and enjoy better TV audio.
As flat-panel technology improves and TVs get thinner, real estate for drivers is ever decreasing, and your TV's in-built speakers have an almost impossible task of delivering sound that matches up with the dizzying visuals onscreen. But there is a cost-effective way to hear dialogue more clearly and up the ante with film soundtracks. Just grab yourself a great-value TV soundbar from some excellent brands currently discounted.
A soundbar is a simple solution to boost your TV's sonic performance without cluttering your lounge with multiple speakers and a chunky AV amplifier. You just pop it in front of the TV, hook it up (either physically or wirelessly) and voila, you're all set!
There are currently some extra-tasty deals to be snapped up on wallet-friendly TV soundbars, as well as some excellent savings on more premium options if you're partnering with a bigger flagship TV.
Not sure which model is right for you? We have buying guides with all the info on the best soundbars and the best Dolby Atmos soundbars that we've tested across a range of prices. And at the more affordable end of the market, our best budget soundbars page has you covered.
SOUNDBAR DEALS QUICK LINKS
Best soundbar deals under £100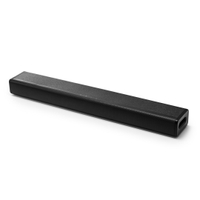 Hisense HS214 was £129 now £89 at Amazon (save £40)
Hisense's 65cm 'bar with multiple connections (line-in, USB, Bluetooth, optical, HDMI out ARC), three Audio Modes (movie, music, and news), and a bundled universal remote is a great way to upgrade your TV sound while spending very little.
Read the full Hisense HS214 review.
Best soundbar deals £100 to £250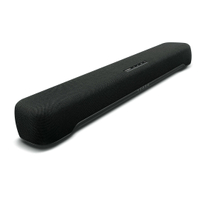 Yamaha SR-C20A was £239 now £169 at Amazon (save £70)
Yamaha's C20 soundbar offers upgraded TV audio on a compact scale - what's not to like? We gave it a four-star review praising the bar's focused, clear presentation, rich tone, and convenient size. The bar features two optical connections and can be controlled via the handy Sound Bar Remote App.
Read our full Yamaha SR-C20A review.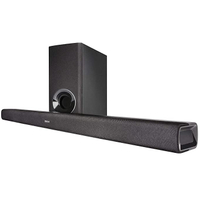 Denon DHT-S316 was £279 now £199 at Amazon (save £80)
Like the look of the other Denon but fancy a soundbar with a bit more oomph? The DHT-S316 includes a dedicated wireless sub for enhanced bass without the clutter of cords. It also includes Dolby Digital and DTS encoding, alongside Denon's speech-enhancing mode.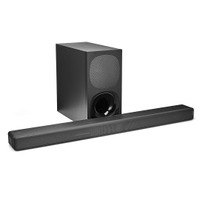 Sony HT-G700 £349 £299 at Amazon (save £50)
Here's a juicy £100 saving on a 3.1ch Dolby Atmos/DTS:X soundbar with wireless subwoofer. We rated this 2020 model four stars, praising its "big, weighty sound" and "impressive Atmos effect".
Read our full Sony HT-G700 review.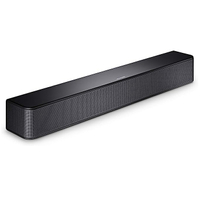 Bose Solo Soundbar Series II was £180 now £169 at Amazon (save £11)
The second generation Solo Soundbar from Bose delivers the same prospect as the first: a simple upgrade to your TV's sound. Connect it via an optical, AUX, or coaxial cable and you're set, or connect wirelessly via Bluetooth if you'd prefer. We haven't tested this one, but considering the simple proposition, we're fairly inclined to believe Bose when they say that it will indeed provide more direct sound compared to your TV's speakers.
Best soundbar deals £250 to £500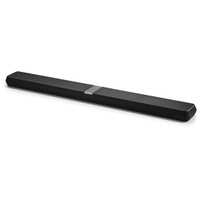 Bowers and Wilkins Panorama 3 was £899 now £499 at Peter Tyson (save £400)
Bowers & Wilkins's first Dolby Atmos soundbar is a sleek, stand-alone system that delivers 3.1.2 channels of audio from a single unit. There's Amazon Alexa onboard for hands-free voice commands and streaming is well catered for with AirPlay 2, aptX Adaptive Bluetooth and Spotify Connect, while high-resolution listening is supported via the Bowers & Wilkins Music App.
Read our full B&W Panorama 3 review.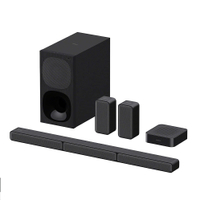 Sony HT-S40R was £350 now £333 at Amazon (save £27)
Not one we've tested but wireless 5.1 systems at this price don't come along every day. The catch is that it isn't completely wireless, requiring an included compact wireless amplifier to power the rear speakers. But if you have the space to house it this looks to be a decent compact system with Bluetooth, HDMI ARC, a USB port, plus optical and analogue inputs.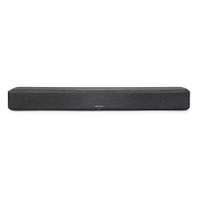 Denon Home Sound Bar 550 was £599 now £399 at Richer Sounds (save £200)
This is a good deal on what looks like a very good soundbar. We haven't tested this bar out, but with Dolby Atmos, DTS:X, HEOS built-in, and AirPlay 2 support on board, it is one of the more feature-rich soundbars we've seen.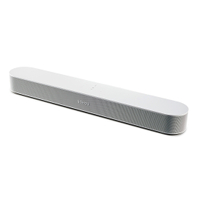 Best soundbar deals £500 to £1000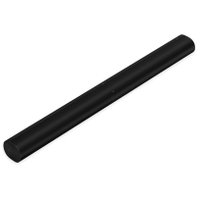 Best soundbar deals over £1000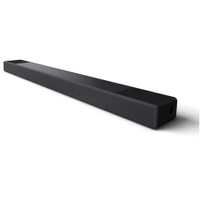 Sony HT-A7000 was £1299 now £999 at AO.com (save £300)
This five-star, Award-winning soundbar delivers amazing Atmos and a bountiful feature set that culminates in a truly impressive soundbar. Equally as impressive are these savings, meaning you can get a big discount off the usual asking price right now.
Read our full Sony HT-A7000 review.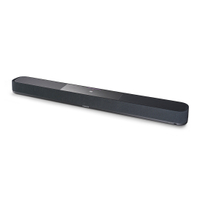 Sennheiser AMBEO Soundbar Plus was £1299 now £1149 at Sevenoaks (save £150)
Sennheiser's Ambeo Plus impresses with a wide, spacious sound field, excellent musical ability, and a fine spread of useful features and connectivity options. HDMI inputs are included as are a number of different steaming options, from Bluetooth to Spotify Connect. The Ambeo Plus sits among the best Dolby Atmos soundbars at this level.
Read our full Sennheiser AMBEO Soundbar Plus review.