Best AirPods alternatives: quick menu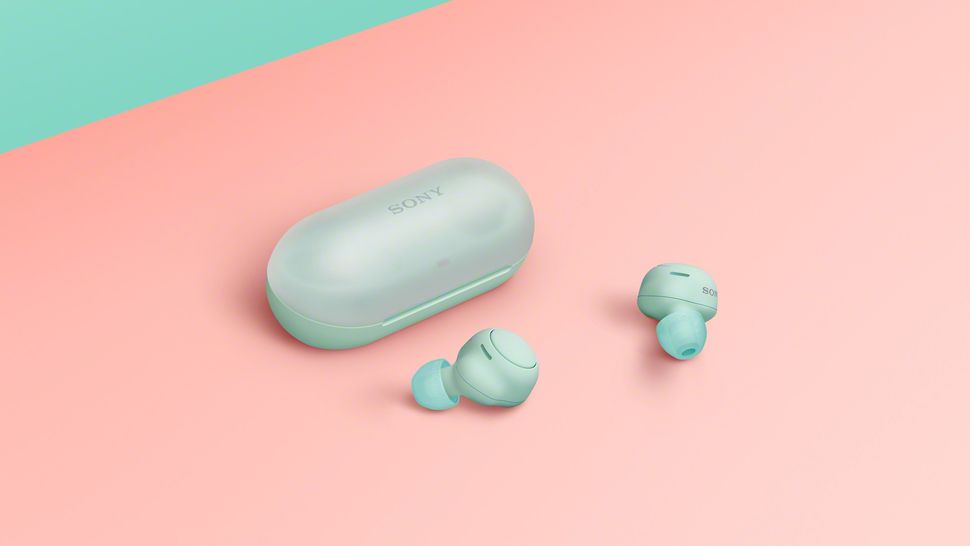 1. The list in brief
2. Best overall
3. Best battery
4. Best cheap
5. Best value
6. Best noise-cancelling
7. Best for running
8. How to choose
9. How we test
There was a time when it was tough to wholeheartedly recommend a pair of Apple buds, but all that seems to be changing. The AirPods 3 are solid four-star performers, whereas the classy, five-star AirPods Pro 2 are some of the best wireless earbuds you can buy at the price.
If you're an iPhone, iPad or MacBook user, AirPods will pair immediately without any issues while also delivering solid battery life and a pretty faultless user experience. Thanks to some noticeable sonic tweaks, especially in the case of the AirPods Pro 2, you'll even receive some of the best sound quality you can find from a pair of Bluetooth buds.
If you're not an Apple lover, though, you might want similar features and performance but from a different brand. Picking where to start can be tricky, but all of the recommendations on this page have been extensively tested by our team of reviewers, so we can vouch for the qualities of every single pair.
The quick list
The best AirPods alternatives overall
The Sony WF-1000XM5 are a sensational pair of AirPods Pro 2 alternatives.
They build on the huge success of the multi-award-winning WF-1000XM4 with improvements across the board. They're 20 per cent lighter and 25 per cent smaller than the XM4, with smoother lines and more subtle curves. The case is more compact, too.
Inside is a new 8.4mm Dynamic Driver X, which doesn't sound quite as rich or full in the bass but clarity and detail are class-leading, with top-notch musicality and timing. Sony has sacrificed a little bit of the fun that was so appealing in their predecessors, but they're an improvement in almost every other respect.
The 8-hour battery life (with another 16 in the case) has more juice in the buds than the Apple AirPods Pro 2, and noise cancelling has been noticeably improved. They work seamlessly with both iOS and Android devices, too.
Throw in improved touch controls and a packed feature list that includes Multipoint Bluetooth, Adaptive Sound Control and Speak-to-Chat, and the WF-1000XM5 are difficult to fault.
Read our full Sony WF-1000XM5 review
The best AirPods alternatives for battery life
Think of Sony's WF-C500 wireless earbuds as a no-frills version of the WF-1000XM5 found further up this page. They deliver a lot of what makes those wireless earbuds a success without cutting too many corners, and it's this that also places them among the best cheap AirPods alternatives.
They're good for running and sports, thanks to their IPX4 rating, while you also get 'fast pair' connectivity with Android devices and 'swift pair' with Windows 10 PCs. The sound is nicely balanced, too, with loads of mid-range detail on show in a cohesive, musical package.
Battery life is 10 hours from the buds themselves, which is impressive from a single charge and should be more than enough for most, with the case providing another 10 hours on top. If you're after a great sub-£100 pair of earbuds that can take on the AirPods at their own game, the Sony's WF-C500 should be on your shortlist.
Read our full Sony WF-C500 review
The best cheap AirPods alternatives
Earfun isn't one of the first brands that spring to mind when researching AirPods alternatives, but the Earfun Airs could change that. These buds are ridiculously cheap and they sound wonderfully cheerful too.
Noise isolation is excellent (if you want noise-cancelling you'll need the Pro version) and these attractive earbuds feel comfy too. They're IPX7 certified (i.e. waterproof), support virtual assistants and include Qi wireless charging if you own a suitable charger.
Battery life is seven hours from the buds and a further 28 hours from the charging case. Amazingly it all feels fairly premium too. The Bluetooth 5.0 connection is solid and stable and for the money, calls sound clear, and the earbuds offer an energetic and spacious sound.
If you're after something fun-sounding and a cheap pair of AirPods alternatives, the Earfun Air are just the ticket.
Read our full Earfun Air review
The best AirPods alternatives for value
Sony's affordable wireless earbuds sit between the brand's budget WF-C500 and high-end WF-1000XM5. Both of those models are Award winners, so the C700N have a lot to live up to. But we're happy to report they don't let the family down – and they even won an Award of their own.
We think they're brilliant options that more than justify their price tag. The buds are impressively small, and their lightweight design helps make them even more comfortable than Sony's XM4. Battery life is competitive at seven and a half hours.
They lack aptX HD and LDAC but do feature noise-cancelling tech, which the WF-C500 lack. Adaptive Sound Control automatically switches listening modes depending on your location, and Sony's DSEE (Digital Sound Enhancement Engine) upscales low-res digital audio files to higher quality. A software update has seen Bluetooth Multipoint also added so you can be connected to two devices simultaneously.
We think the Sony's sound quality is superbly balanced too, with deep, detailed bass, expressive mids and engaging highs. They're a very musical listen for the money and a clear step up from the cheaper WF-C500.
Downsides? The lack of support for aptX HD and LDAC is disappointing, and the charging case only provides one extra charge which seems a little mean. But the superb sound and great feature set make these easy to recommend over the standard AirPods.
Read our full Sony WF-C700N review
The best AirPods alternatives for noise-cancelling
We all know Bose how to make a great pair of wireless headphones and the QuietComfort Ultra Earbuds have to be considered its finest wireless earbuds to date.
The Ultra provide a comfortable fit and lots of features. Bluetooth 5.3 is a big bonus, while they are also Bose's first in-ears to offer its very own spatial audio tech, Immersive Audio.
The Bose app allows you to alter the amount of noise-cancelling on offer via a number of customisable presets and, speaking of noise-cancelling, the new Bose are still at the top of their game. They can automatically adjust the amount of ANC on offer so your music isn't drowned out by particularly loud noises and the effect is deeply impressive. As for sound, it's balanced and neutral and overflowing with fine detail. Call quality is good for the money too.
It's a shame there's no support for high-quality wireless audio codecs such as LDAC or aptX HD, nor is there wireless charging or Bluetooth multipoint (both of which the Sony WF-1000XM5 cater for). But we don't think this is the end of the world when you consider that these classy buds ooze such sophistication.
The Ultra actually replace the company's 2022 What Hi-Fi? Award winner – the Bose QuietComfort Earbuds II, so shop around and you might be able to find a big chunk of cash slashed off the older pair. It's an option worth considering.
Read the full Bose QuietComfort Ultra Earbuds review
The best AirPods alternatives for running
Yes, you can get wireless earbuds not geared towards sport that, for a similar price, deliver more detail and dynamic subtlety (look further up this list for inspiration). But, unlike these JBLs, they won't have the finely-honed ergonomics or rugged design that's required to be hailed as ideal fitness buddies. And the only AirPods that come close in this regard are the AirPods Pro 2.
Within the context of wireless earbuds for exercise, the Reflect Flow Pro deliver across the board. They're waterproof, lightweight, comfortable and come with multiple ear tip fin options. They boast touch controls and even offer an AirPods-esque 'Find My Buds' feature. Battery life is a very decent 10 hours (or eight with ANC on) while the wireless charging case stores an extra 20 hours. They also produce a lively, detailed sound which makes them a good option when compared to standard AirPods.
Read our full review: JBL Reflect Flow Pro
How to choose the best AirPods alternatives for you
Firstly, you need to decide which AirPods you want an alternative for. Is it the affordable, entry-level AirPods (2019) or the more recent AirPods 3? Or, perhaps you want a pair of AirPods Pro 2 alternatives that bring active noise-cancelling to the party?
Are you someone who's already immersed in the Apple ecosystem but who doesn't want to be tied down when it comes to your headphones choice? Or, perhaps you're an Android user, who simply likes the idea of having AirPods-rivalling features in their pair of wireless in-ears.
Obviously, you'll need to settle on a budget when considering AirPods alternatives. The good news here is that there are some great cheap options at the budget end of the market and there are also more premium alternatives should your budget be able to accommodate.
You'll also want to compare battery life to make sure the earbuds you're considering can cope with the length of your commute as well as longer listening sessions.
You can now get plenty of bang for your buck where the best cheap wireless earbuds are concerned, and given Apple products all tend to demand a slight price premium, there are some great bargains to be had.
On this page, we've restricted our AirPods alternatives to the in-ear variety but we do also have a page dedicated to the very best AirPods Max alternatives should you want an over-ear option.
How we test AirPods alternatives
We test AirPods alternatives just like we test any pair of wireless earbuds. Before we put them in place we'll also experiment with any tips and check out how comfortable they are to wear.
We'll also start with a full charge and see how accurate battery life claims are and just how it's drained during day-to-day use.
Although we have dedicated testing facilities in London, Reading and Bath, the bulk of our wireless earbuds testing happens outside those facilities, whether that's on the street or in our busy office.
It's only when nailing down the finer details of audio quality that we head for quieter environments where we compare the AirPods alternatives we're testing to price-comparable models. This gives us the chance to come to solid conclusions and peg each pair on sound quality.
For ANC testing we venture outside to put those noise-cancelling algorithms through their paces and we also test the call quality of the earbuds at this stage too.
All our review verdicts are agreed upon by the team rather than an individual reviewer to eliminate any personal preference and to make sure we're being as thorough as possible, too. There's no input from PR companies or our sales team when it comes to the verdict, with What Hi-Fi? proud of having delivered honest, unbiased reviews for decades.