Silo live stream
Silo is a new 10-part sci-fi drama series on Apple TV+. It stars Rebecca Ferguson and starts on Friday 5th May. Apple TV+ is available in over 100 countries, but, if you're in a region that doesn't offer the service, then a VPN will let you connect to your subscription back home.
Release date: 5th May 2023
Next: Episode 5 – Friday 26th May
Global stream: Apple TV+ in over 100 countries
Silo live stream: preview
Humanity has finally gone and messed up Earth for good in Silo, the new sci-fi drama on Apple TV+. Set in a toxic future, it centres on the last 10,000 humans alive, who reside in a silo deep underground. When the sheriff breaks a cardinal rule and residents start dying mysteriously, engineer Juliette (Rebecca Ferguson) starts discovering shocking secrets about their situation. As the tagline says: If the lies don't kill you, the truth will.
As well as Ferguson, it stars David Oyelowo (Selma), Rashida Jones (Parks and Recreation), rapper Common, and Tim Robbins (The Shawshank Redemption). It's based on the Silo series of novels by author Hugh Howey. Ferguson also executive produces.
The show is an intriguing prospect, and one that seems chillingly current given the climate crisis. How will everyone react to being shut up in a silo hundreds of stories deep underground? Are the rules in place really there to protect everyone? And – the main question – what's the truth of their situation?
The first two episodes arrived on 5th May, with the remaining eight landing weekly on Fridays until 30th June. This week, it's episode 5. A second series has already started filming.
Below we'll explain how to watch Silo for FREE with Apple TV+, and from absolutely anywhere with a VPN.
How to watch Silo on Apple TV+
Silo is an Apple Original, so it's exclusive to the Apple TV+ streaming service.
New users get a 7-day free trial of Apple TV+. After the trial, it's £6.99 / $6.99 / AU$9.99 a month. There's no contract, so you can cancel any time.
Silo consists of 10 episodes, the first two of which debuted on the platform on Friday, 5th May 2023. New episodes will drop at the same time each week, up until the season finale on 30th June. Coming up: Episode 5 airs Friday 26th May.
Silo episode dates
When is the next episode of Silo out?
Silo Episode 1 – Friday 5th May 2023
Silo Episode 2 – Friday 5th May 2023
Silo Episode 3 – Friday 12th May 2023
Silo Episode 4 – Friday 19th May 2023
Silo Episode 5 – Friday 26th May 2023
Silo Episode 6 – Friday 2nd June 2023
Silo Episode 7 – Friday 9th June 2023
Silo Episode 8 – Friday 16th June 2023
Silo Episode 9 – Friday 23rd June 2023
Silo Episode 10 – Friday 30th June 2023

Watch Silo live from anywhere
Depending on what country you're in, you might not be able to watch Silo while traveling abroad. The streaming service will spot that you're in a foreign country and block you. You can use a VPN (virtual private network) to get around this, though.
It's a straightforward piece of software which sets your device to appear as if it's in the right country, allowing you to watch every episode of Silo from anywhere in the world.
We rate ExpressVPN as the best VPN. It offers a 30-day guarantee for all your money back if you're not happy with the service.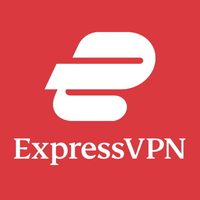 Try ExpressVPN risk-free for 30 days
ExpressVPN offers a 30-day money back guarantee with its VPN service. You can use it to watch Silo on your mobile, tablet, laptop, TV, games console and more. There's 24/7 customer support and three months free when you sign-up. Try it – it's easier than you think.
How to use a VPN to stream Silo
Using a VPN to access your Apple TV+ account from anywhere is incredibly easy.
1. Install the VPN of your choice. ExpressVPN is the one we recommend.
2. Open up the VPN app and choose the location that you signed up for the service in (e.g. US).
3. Then head over to Apple TV+ on your browser or device and enjoy watching new episodes of Silo from anywhere on the planet. Simple!
Watch the Silo trailer
Is Apple TV+ worth trying?
Apple TV+ is Apple's dedicated subscription streaming service, designed to rival the likes of Netflix, Amazon Prime Video and Disney+.
It's ad-free (aside from Apple ads) and features a host of high-profile Apple Originals including, Ted Lasso season 3, Little America, Five Days At Memorial, Surface, Black Bird, Prehistoric Planet, Now and Then, The Essex Serpent, Shining Girls, They Call Me Magic, Pachinko, WeCrashed, The Last Days of Ptolemy Grey and Severance.
In our review, we praised Apple TV+ for its "reasonable pricing, superb streaming quality, Dolby Vision HDR support and lavishly-produced exclusives".
If you're yet to experience Apple TV+, why not take advantage of this 7-day free trial?