Apple AirPods 3 are rumoured to be a mighty exciting pair of iPhone headphones. 
Apple didn't invent the category of true wireless earphones, but its original AirPods did very much take them mainstream. The second-gen AirPods that were released in 2019 upped the ante with improved sound – as did the AirPods Pro – but with with stellar offerings from the likes of Sony, Cambridge Audio, Sennheiser and Bose, there's no shortage of competition in the true wireless earbud space.
Needless to say, then, Apple will have its work cut out when it launches the AirPods 3. So, will they look anything like this leaked image? When will Apple announce their release date? And how much will they cost?
Let us run down the latest rumours and leaks so you can get an idea of what to look forward to...
Apple AirPods 3: release date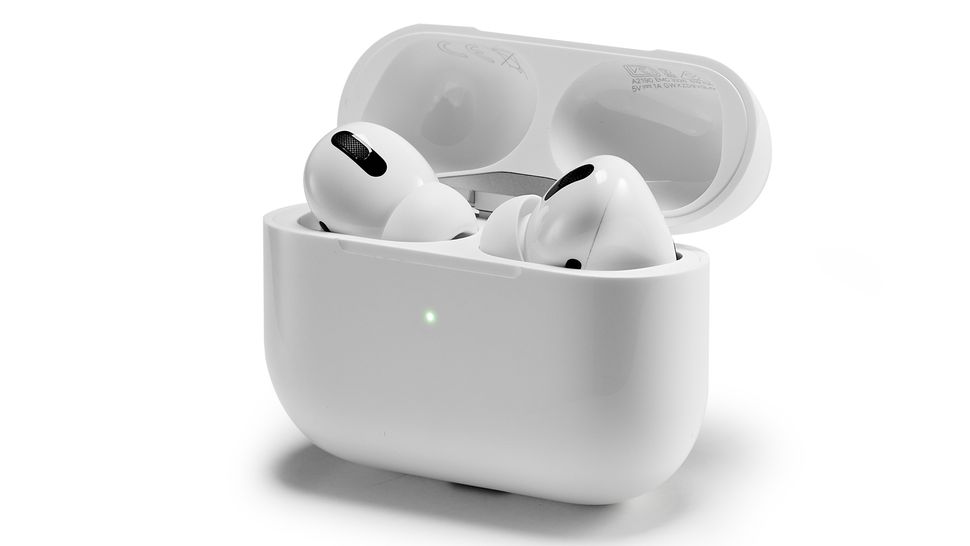 Revered Apple watcher Ming-Chi Kuo released a memo last year detailing everything he knows about Apple's next true wireless earbuds. And one nugget of information it contained was the likely release date.
Kuo reckons the AirPods 3 will launch in the first half of this year. That would be about two years on from the launch of the second-gen AirPods (which touched down in March of 2019) and about 18 months after the AirPods Pro (which launched late in 2019). 
More recently, Jon Prosser backed up the theory and suggested a far more specific prediction: he tweeted that Apple will launch the new AirPods on Tuesday 16th March 2021. That's just over a month away.
This March launch window was backed up by a recent report by Japanese Apple site Macotakara.
A recent Bloomberg report backs up both the early 2021 predictions. According to the publication's sources, Apple has had internal discussions around launching the new AirPods during the first half of this year.
Kuo has a particularly good track record of Apple predictions – he accurately predicted the 2019 launch of the Apple AirPods Pro, after all – so when he speaks it is worth listening.
So, with the AirPods (2019) soon to be on the way out, expect to see plenty of tempting AirPods deals.
Apple AirPods 3: Price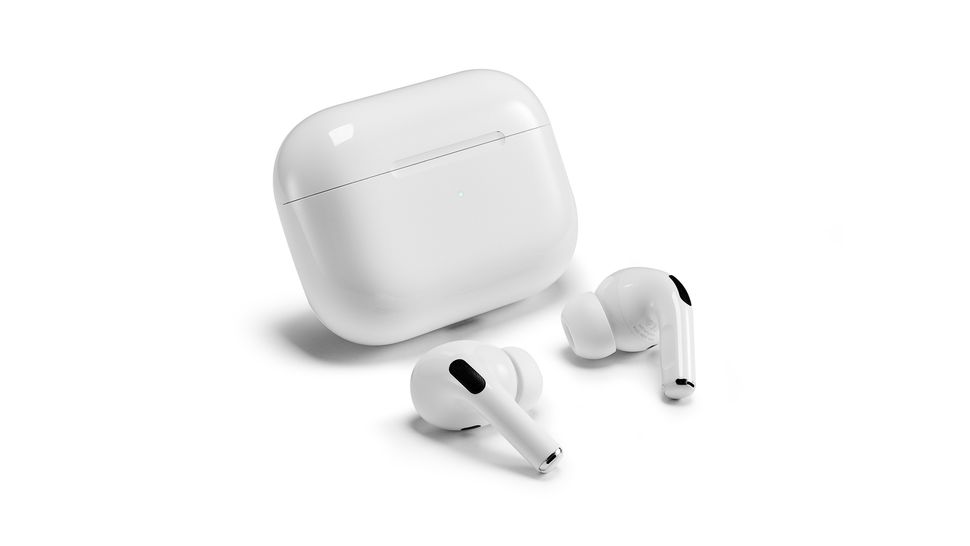 The next-gen AirPods are expected to sit below the AirPods Pro in Apple's two-strong AirPods stable and therefore will be cheaper than their £249/$249 asking price. There's even talk of Apple naming them the 'AirPods Pro Lite'.
Assuming the rumours are true, Apple is expected to drop the cheapest AirPods from its range in order to to accommodate the new AirPods.
The basic, wired-charging AirPods (2019) would disappear and the wireless-charging AirPods would get a price drop. The new AirPods 3 would sit between the AirPods and the Airpods Pro.
Apple's 2021 AirPods range could shape up like this:
AirPods with wireless charging case: £159 / US$159 / AU$249
AirPods 3 (Due 2021): £199 / US$199 / AU$319
AirPods Pro: £249 / $249 / AU$399 
AirPods Max: £549 / $549 / AU$899
Apple hasn't even announced the next AirPods yet, let alone the prices, so this is purely a guesstimate. But so far, all indications are that the AirPods 3 will carry a similar launch price to the wireless-charging AirPods launched in 2019.
And, given that the latest iPhone 12 is very much geared around wireless charging and wireless audio, we expect Apple to offer the AirPods 3 with only one case this time – a wireless one. Welcome to your wireless future.
Apple AirPods 3: Design
Could this be our proper first look at the Apple AirPods 3? The photo (above) – posted by Japanese blog 52audio (via Macrumours) – claims to show the AirPods 3 in all their glory.
In line with recent rumours, the hotly anticipated buds appear to take their cue from the AirPods Pro, with interchangeable silicone ear tips, touch controls and smaller stems. As we found in our review of the AirPods Pro, the smaller stems should make the AirPods 3 less conspicuous when worn, not to mention lighter and more comfortable.
Presumably, as with the AirPods Pro, these shorter stems would house the controls, with force sensors meaning music playback and calls could be largely controlled by squeezing the stems. We weren't completely convinced by this approach, however, finding the squeezes a little fiddly to perform. Perhaps Apple will have perfected it for the AirPods 3.
Today's leak also gives us a clear picture of the charging case, which seems to sport a curvaceous design that harks back to the original AirPods case. Look closely and you'll also spot a new LED changing indicator on the front.
Others have speculated that the AirPods 3 could see a new colour option, with Space Grey and black the most likely. Or maybe Apple will go the whole hog as with the AirPods Max, and launch them in a fetching five colours? Or maybe not.
Meanwhile, AirPods Pro 2 – also expected next year – are rumoured to be completely stem-less. 
Apple AirPods 3: Features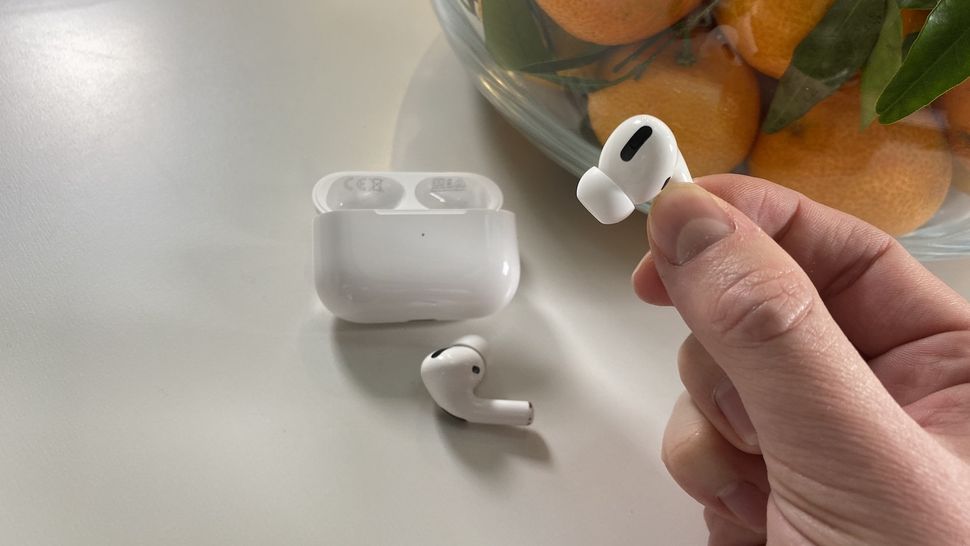 According to DigiTimes (via MacRumors) Apple is rumoured to be ramping up production of ambient light sensors with the intention of fitting them to future models of wireless headphones. These sensors could be used for health- and fitness-tracking features like monitoring your heart rate. Could Apple position the AirPods 3 as a more active pair of true wireless earbuds, while keeping the AirPods Pro for the more discerning true wireless earbuds fans?
If so, bundling some ear fins in the box would help them stay in place while exercising. AirPods generally split opinion; some people find they fit perfectly well, while others say they're uncomfortable and drop out regularly. Apple at least acknowledged this by shipping ear tips with the AirPods Pro, to secure a better fit. Maybe it will follow suit with the AirPods 3.
Apple is reportedly looking to increase battery life, too, expanding on the 24 hours (5 from the buds, 19 from the case) offered by the existing AirPods. Also on the AirPods rumour mill is word of a brand-new Apple processing chip, which could introduce some nifty new features. The move from the Apple W1 to the H1 chip for both the existing AirPods models brought faster switching between devices, lower gaming latency, Bluetooth 5.0 and hands-free activation of Siri voice commands – so we can expect functionality improvements along these lines brought by a newer chip.
Greater water resistance would also make sense. While not completely waterproof, the AirPods Pro are rated to a higher standard of water resistance (IPX4) than their non-Pro brethren. Active types love a bit of water resistance, as it means they can run in the rain and sweat profusely without worrying about all that moisture ruining their earbuds. So – fingers crossed – the AirPods 3 will at least have the same IPX4 rating as the AirPods Pro.
Could Apple give the AirPods 3 active noise cancellation (ANC) too? This is the standout feature of the AirPods Pro; the main reason to spend extra to get them over the standard model. Therefore, we think it highly unlikely. If Apple did add ANC to the AirPods, it would have to add some pretty special features to the AirPods Pro – and not just Spatial Audio support – in order to justify a greater asking price.
Meanwhile Prolific Apple leaker Ming-Chi Kuo is tipping the AirPods 3 for a pressure-relieving system intended to remove any discomfort during long listening sessions. Fingers crossed on that one.
Apple AirPods 3: Name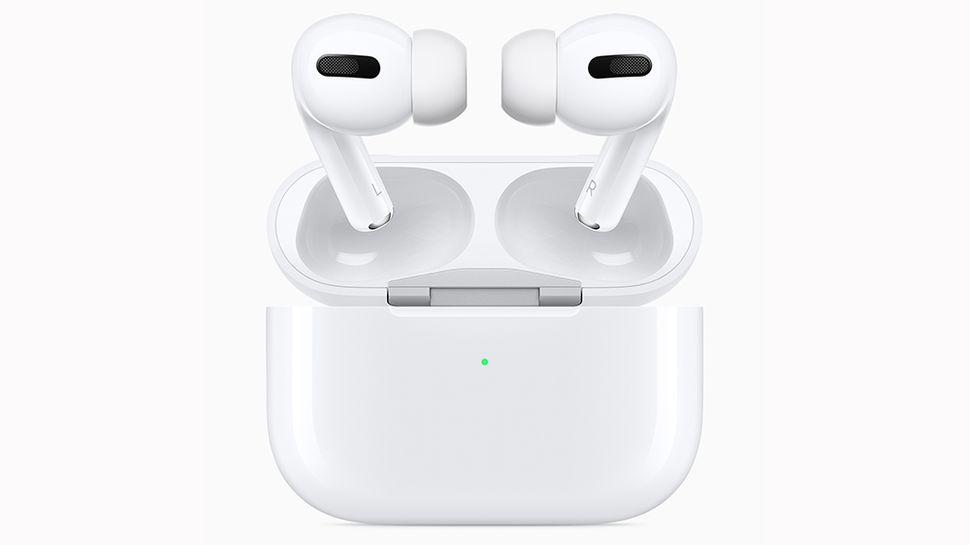 There has been much debate over the name of Apple's next AirPods. Will they be called the AirPods Pro Lite, as has been rumoured, or just stick with the standard AirPods name?
It really depends on what kind of proposition the earbuds end up as. All the rumours we have heard so far do point to Apple aping much of the design and features of the AirPods Pro... so AirPods Pro Lite would make sense.
But if Apple does add health-tracking skills it might well sell them as a pair for more active lifestyles, while the Pro are kept as the gold standard for earbuds audio quality. In that case, sticking with the standard AirPods moniker would surely be the safest and probably more logical way to go.
MORE:
Read the full Apple AirPods Max review
Earbuds battle it out: Apple AirPods 1 vs AirPods 2: What's the difference?
Pocket big savings: Best Apple deals: AirPods, iPhone 11, iPad, HomePod
Fancy a new phone? See the best iPhones currently available