Apple iPads have been some of the best tablets around for a long time, and Apple's 2021 iPad is no different. What is different is that thanks to this early Prime Day deal you can save yourself $50 on an iPad at Amazon.
In our five-star review of the 2021 iPad, we complimented its excellent picture, refined sound for headphone listening, and fantastic front camera. If you need a new tablet, you can't go wrong with an iPad.
Apple iPad (2021) early Prime Day Amazon deal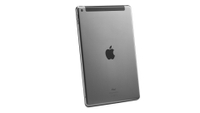 Apple iPad (2021) was $329, now $279 (save $50)
The 2021 iPad is a fantastic all-around package. You'll get superb picture quality, excellent audio, and a surprisingly good front camera, too. All of this on top of a $50 discount is worth a look, if you need a tablet.
If you need a smooth, intuitive tablet that'll have no problem browsing the web, watching movies, or playing games, Apple's 2021 iPad is an excellent choice. What's more is that now you can pick up a 2021 iPad on discount thanks to this early Prime Day Amazon deal that saves you $50.
With this iPad you're getting 64GBs of storage, 3GBs of RAM, a 10.2-inch retina display, an 8MP rear camera, a 12MP front camera, and a meaty 10 hours of battery life, too. Of course, you'll also get iPadOS and the ability to download any app you can possibly dream up, including a wide variety of games.
When it comes to the 2021 iPad in particular, you're getting a capable front-facing camera, so you won't have any issues with video calls or taking selfies, either. The rear camera is also serviceable, so you can take pics when you're out and about as needed, too.
Altogether, the 2021 iPad is a robust, feature-complete tablet that can serve just about anyone well. If you're looking for a sleek, comfortable way to browse the web, make sure to give this early Prime Day deal a once over.
MORE:
Check out our full review of Apple's 2021 iPad
As well as our list of the best iPads around
And all the best iPad deals live now