It feels like the streaming landscape is undergoing quite a few changes at the moment, especially where pricing is concerned. Every week it seems a different service is introducing a small hike, and it all adds up, especially if you have multiple subscriptions on the go.
Disney+ is one of the services to have announced that a price increase is coming later in the year (1st November to be precise) but for now, the streaming giant is offering a sizeable short-term discount which we think is worth exploring.
For a limited time only, Disney+ is offering three months of streaming for just £1.99. Do the maths and it works out at a saving of 75 per cent when you compare it with the current monthly price of £7.99. You'll need to be relatively quick, though – the offer runs out at 11:59pm on the 20th September.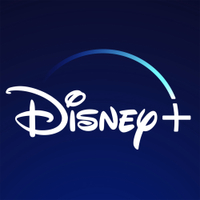 Disney+ 3-month subscription £7.99/mth £1.99/mth (until 11:59pm 20th Sept)
Get cheaper access to Disney's Marvel, National Geographic, Pixar, and Star Wars content, with classic and new shows coming online every day, including The Simpsons and the X-Files. Save 75% for a limited time only.
The offer is open to new Disney+ subscribers and returning Disney+ subscribers "with no current active entitlement". We assume this wording means if you are an existing subscriber and quickly cancel to take advantage of this offer, it won't be allowed.
It is also worth bearing in mind that Disney+ will be increasing its prices from the 1st November, so at least you will be guaranteeing yourself a cheaper price for a few additional weeks. Remember, though, if you don't cancel the auto-renewal before the three months are up, you will be charged the full Premium price which by then be £10.99 per month.
We are big fans of the streaming service, to the extent that Disney+ won a What Hi-Fi? Award in 2022 thanks to its "rich and increasingly appealing catalogue, vast support for premium video and audio formats, not to mention wide device support and intuitive usability." It's a polished service which, at this price (even if it's only for three months), can't be ignored.
MORE:
Disney+ is great but I wish it would fix these two really irritating issues
This hidden Prime Video feature has transformed my streaming – Netflix and Disney+ need it now
6 best streaming services for kids – and our favourite is free