The early Black Friday sales have started pouring in, and we may have already found the best savings of the season for hi-fi separates. Three of Cambridge Audio's celebrated CX series 2 products – the CXA81 integrated amplifier, the CXN (V2) music streamer and the CXC CD transport – have all had their prices slashed at Richer Sounds.
How big of a deal is this? Well, this trio of products not only received five-star reviews from us, they're also multiple What Hi-Fi? Award winners. The CXA81 won the coveted Product of the Year for the stereo amplifiers category in 2022, the CXC was a winner in 2015, while the CXN (V2) is now a current and six-time winner in its category – that's quite the legacy.
What's more, each product is now available with the biggest savings we've seen yet, but there is a slight catch on getting this huge deal. The £200 discount on the CXA81 and CXN V2 and £100 discount on the CXC are available specifically to VIP customers at Richer Sounds – but don't worry, there aren't many strings attached to this caveat. Signing up to become a VIP member is entirely free and easy to do. And once you're in, you'll have access to plenty of other VIP-only deals at the very same retailer, and with the November sales in full swing now, it could be a savvy decision.
Here are the details on all three Cambridge Audio deals below: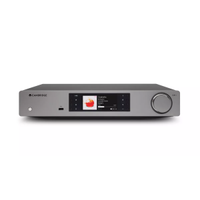 Cambridge Audio CXN (V2) was £799 now £599 at Richer Sounds (save £200 with VIP)
A six-time and current 2023 What Hi-Fi? Award winner, this CXN network streamer is a terrific performer that sounds fun, dynamic and insightful, and is well-connected to boot. Daily use is easy thanks to a good app, while Cambridge has made good on its word to deliver new features and services over software updates over the years – it now has Tidal Connect, Deezer, Roon Ready support and more. Coupled with AirPlay 2, Chromecast, UPnP streaming and hi-res support, this streamer can play it all. An ever-evolving, up-to-date product that still impresses and entertains – and now an ever better buy with this huge £200 saving.
Read our Cambridge Audio CXN (V2) review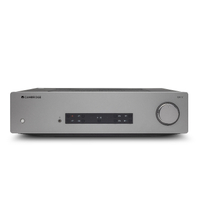 Cambridge Audio CXA81 was £999 now £799 at Richer Sounds (save £200 with VIP)
With 80W per channel and a generous spread of digital and analogue inputs, the Award-winning CXA81 is a bold, powerful and dynamic premium amplifier that marries sonic authority with heaps of fun. The midrange (especially vocals) is highly expressive, there's plenty of punch and weight while still being rhythmically agile and timely. Support for 32-bit/384kHz and DSD256 hi-res files, Bluetooth and a 3.5mm headphone jack complete the package. And now it's an even better buy with £200 off.
Read our Cambridge Audio CXA81 review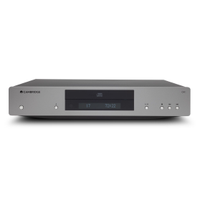 Cambridge Audio CXC was £499 now £399 at Richer Sounds (save £100 with VIP)
A well-made CD transport, with digital connections to connect an outboard DAC (or the one in the CXA81 will do just fine). We originally tested this model for £300 back in 2015, but prices have inevitably crept up to £499 in recent years. A saving of £100 is very welcome – the CXC still drivers a clear, crisp performance with soaring highs, taut bass and a snappy sense of timing. Musically, it delivers a wonderfully fluid and expressive sound that some might even prefer over the Award-winning Marantz CD6007 player (which includes a DAC for similar money). But if you're looking for a budget CD transport only, this CXC could be just the ticket.
Read our Cambridge Audio CXC review
MORE:
Check out all the best hi-fi and audio deals on five-star products
The Cambridge Audio CXA61 is also on a great discount right now
Want a more budget streamer? Check out the Cambridge Audio MXN10 review