Cheaper AirPods have been rumoured for a while now, however, there was no mention of them during the 'Wonderlust' Apple Event that was held on 12 September. But that doesn't mean Apple won't make an iPhone SE of the headphones world at some point in the future.
We've been largely impressed with the AirPods line so far – the 'standard' AirPods 3 received a solid four stars and the premium AirPods Pro 2 secured all five of them, while the five-star AirPods Max over-ears have arguably been the most impressive of the lot. A more budget member of the family would be a welcome addition, not only for Apple fans who find the current AirPods expensive but perhaps also for those who want to buy cheaper backup pairs or even AirPods for their kids.
Details of the (currently hypothetical) AirPods Lite remain little more than shadows in the mist, but we've curated every scrap of rumour and speculation possible from across the cyber sphere to tease out a more coherent picture of how they could fit into the AirPods lineup.

Apple AirPods Lite: release date rumours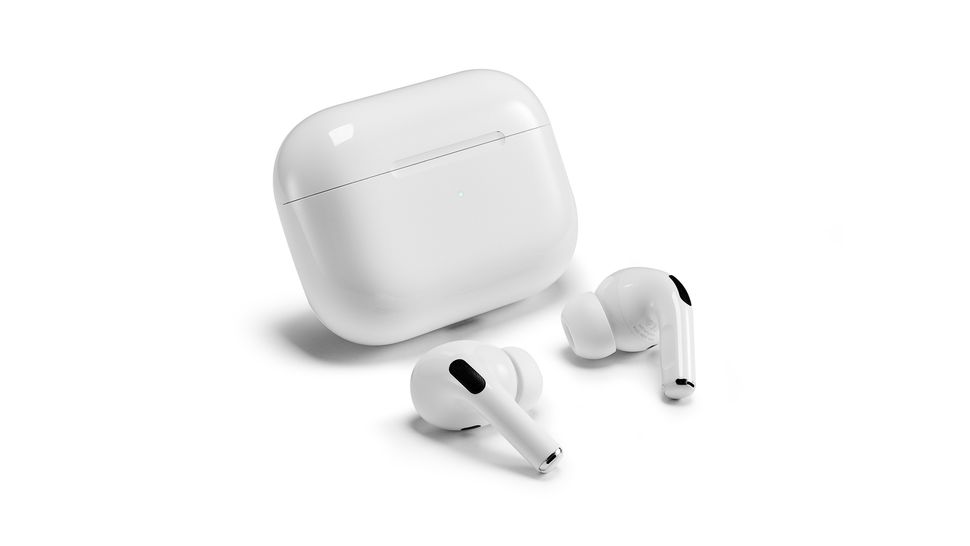 It's still early days when it comes to AirPods Lite release date rumours, but fragments of information do exist. A report from early January from analyst Jeff Pu claimed that Apple is currently working on a cheap pair of earbuds, a model he referred to as the "AirPods Lite".
Inveterate Apple analyst Ming-Chi Kuo has only fanned these flames, predicting that the next generation of AirPods would ship in the second half of 2024 or the first half of 2025.
Being any more specific with release dates at this stage is somewhat impossible, but considering that Apple often launches its AirPods in the latter months of the year, the second half of 2024 may be more likely, with some speculating Christmas 2024 to coincide with the spend-happy climate of the holiday season. That, of course, is counting on there being no issues with production or similarly tricky speedbumps for Apple to navigate that could delay the release.
We expect more release rumours to surface from the internet's biggest Apple analysts and leakers throughout this year – stay tuned for more as we get it.
Apple AirPods Lite: price predictions
Pricing at this stage is once again nothing but pure conjecture and based predominantly on US-based predictions, but industry analyst Ming-Chi Kuo does have a specific number in mind. Kuo claims that Apple plans to target a $99 price point for the AirPods Lite, undercutting the current cheapest AirPods 2 model (from 2019) by $29. However, some speculate that Apple might introduce a new, cheap pair of AirPods at a slightly higher price and, instead, cut the price of the standard AirPods 3 to turn them into a more budget option.
Either way, it's unlikely Apple will have three pairs of 'standard' AirPods in its lineup. Our bet? The firm will launch new cheap AirPods and discontinue the AirPods 2, leaving its lineup as follows: the new AirPods Lite, the AirPods 3 and AirPods Pro 2.
For Apple to provide a more wallet-friendly alternative, though, a serious cut from the current $129 benchmark feels like the most likely outcome. We reckon somewhere around $100 is more likely, which translates to around £80 / AU$150.
There have also been rumours that the supposedly imminent AirPods Max 2 headphones, set to possibly launch in 2024, will be significantly cheaper than the first model from late 2020. Maybe there's something to be gleaned from Apple's potential (we emphasise that word strongly) turn towards some more affordable audio accessories. But don't hold your breath.
Apple AirPods Lite: design
We can pretty much safely bet that the AirPods Lite will be in-ear headphones, almost certainly daubed in the company's now-iconic white paint and most likely with stem designs.
What we'd most logically expect is a similar design to the proposed model's cousins, the AirPods 3 – i.e. short listening stems, an unobtrusive ear tip configuration and hopefully some touch controls for skipping tracks and changing volume on the fly. They were themselves an update on the AirPods 2's longer-stemmed, double-tap-control design, which Apple is now likely to have firmly moved away from for future models.
The excellent Pro 2 flagship model of the AirPods featured interchangeable silicone ear tips depending on the size of the wearer's lugs, something that wasn't featured with the AirPods 3. Our guess at this cheaper end of the price spectrum is that you'll get an unadjustable tip rather than interchangeable ones, even if this unalterable design gives your inner-ear cartilage a potentially rougher time of it.
Perhaps to cut costs (and help differentiate the models) Apple will also do away with touch controls altogether on a cheaper Pod.
Apple AirPods Lite: features
The most likely competitors to the AirPods Lite would be the Sony WF-C500 and the Panasonic RZ-S500W. These class-leading budget wireless earbuds retail for around £89/$79/AU$149 and £100/$150/AU$219 respectively. And they show what to expect from cheaper AirPods.
You can't expect too much from such affordable products, of course. But the excellent Sony WF-C500 do have IPX4 waterproofing, Bluetooth 5.0 and a 20-hour battery life, so we would expect the AirPods Lite to include similar specs at this price level, if not better. The AirPods 2 have a 24-hour battery life, so Apple is unlikely to drop below that figure. The AirPods 3 offer 30 hours.
We wouldn't expect AirPods 3-level features like spatial audio support and wireless charging, though. Apple would have to differentiate the two models somehow. Because of such feature omissions, the AirPods Lite might find themselves with an older, less powerful Apple chip too.
Now, the brilliant Panasonic RZ-S500W offer noise-cancelling technology, but that's a very rare feature for earbuds at their price, often saved for models around and above the £150/$200/AU$300 mark. As the AirPods 3 don't even have ANC – it's a feature exclusive to the AirPods Pro models – we can safely say that any cheaper AirPods wouldn't have it either.
Apple AirPods Lite: sound quality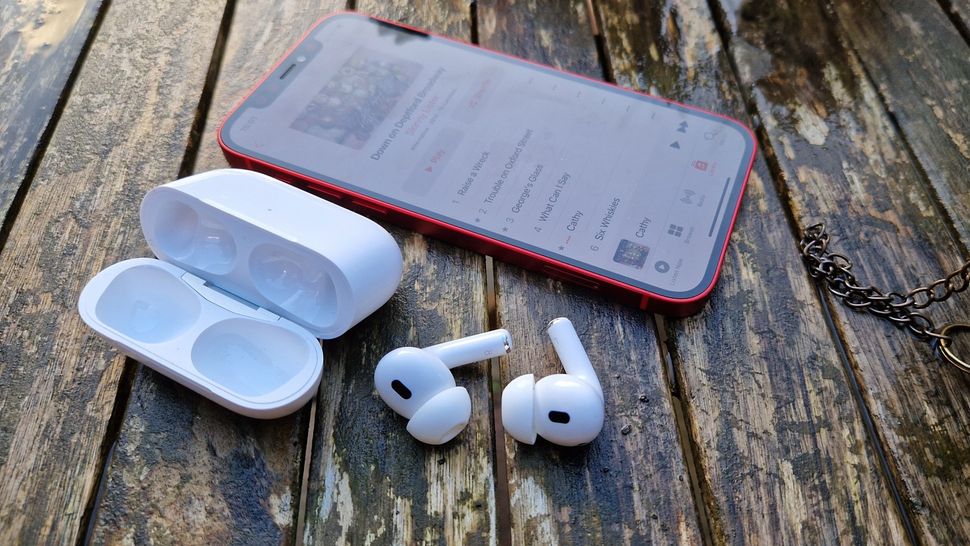 This is the factor that matters most. After all, no amount of fancy aesthetic flourishes and clever functionality can mask poor sound quality, Apple label or no.
We've been impressed with the audio fidelity of Apple's recent AirPods line. The AirPods 3 deliver a tonally balanced and decently detailed sound (even if it's not as insightful as the best at their price), and we regarded the Pro 2 model as a five-star class leader in the sound quality department. Honestly, the AirPods 3's sound quality in a more budget model wouldn't be far off what we can these days expect from a $99 pair, though this could again be one of the areas in which Apple chooses to differentiate the models. Fingers crossed it isn't.
MORE:
Check out our Apple AirPods Pro 2 review
AirPods 3 vs AirPods Pro 2: which are better?
Need to know which Apple Music songs are available in Spatial Audio?
See the best AirPods deals live right now