Why go for a projector? If you want the biggest screen size without breaking the bank, then it's practically your only option. 98-inch and upward screen sizes are becoming more frequent on TVs, but they still cost more than most 4K projectors, which are capable of creating an image up to 120 inches or more.
They're the best way to recreate the feeling of an actual cinema too, providing you go for a traditional long throw home cinema style unit. This brings us to the different styles of projector, as on this list you'll find portable, ultra-short throw, short throw and long throw units. Each style has its own use case, for example, a portable projector can turn your garden into a cinema, while an ultra-short throw makes for an interesting TV alternative.
Spoiled for choice and need a more definitive list? Then you can find the 5 very best projector deals here.
Quick Menu
But before you dive right into the savings, here are a few things to bear in mind. Remember to check out the dimensions and how versatile any potential projector is with positioning before you buy. You don't want to take delivery of a new toy only to discover it's not suitable for your room. To help you, we've also written our own guide on how to set up your projector and get the best picture.
Pricier models will handle 4K content, giving you an incredibly lifelike picture uncovering greater detail, better contrast and more accurate colours. Make sure it has the relevant inputs that support your sources e.g HDMI for a games console or 4K Blu-ray player. Some projectors even include wi-fi and built-in video streaming for the ultimate convenience.
Best projector deals under £1000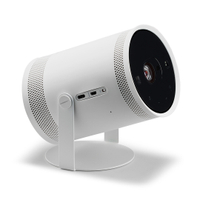 Samsung The Freestyle (Gen 2) portable projector was £999 now £599 at John Lewis (save £400)
Originally retailing for £999, The Freestyle (Gen 2) is a portable projection bargain at this price. With a Full HD resolution, integrated speaker and streaming apps, you basically have a cinema that you can take wherever you go.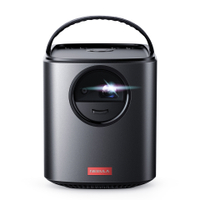 Nebula Mars II Pro 720p portable was £600 now £399 at Amazon (save £201)
This portable projector is fun, quick and enjoyable to use. Set-up requires minimum fuss, and thanks to its wi-fi and built-in apps, you can stream content directly through it. With this healthy discount, this lunchbox-sized projector is very tasty indeed.
Read our full Nebula Mars II Pro review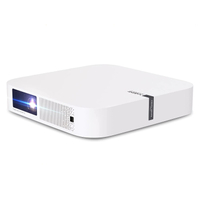 XGIMI Elfin Portable Mini Projector was £649 now £559 at Amazon (save £90)
This ultra-compact 1080P projector is WiFi enabled with Android TV 10 offering access to all the streaming apps you'll ever need. It's not a model we've tested but with in-built speakers, it's suited for taking out and about and set-up should be a breeze with Intelligent Screen Alignment, Auto Keystone and Autofocus on board.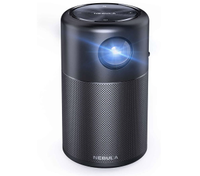 Nebula Capsule Max projector was £470 now £400 at Amazon (save £70)
Not one we've looked at but the Max edition is the 720p, 200 lumens version of the Capsule above. It has an Android 8.1 OS, some solid app access and a 4-hour battery life.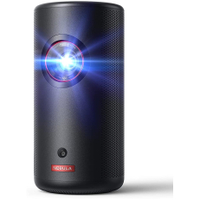 Nebula Anker Capsule 3 projector was £800 now £749 at Amazon (save £51)
The third iteration of Anker's portable cylindrical projector features a laser light source rated at 300 ANSI lumens and a 2.5 hour battery for video playback, meaning you can watch an entire movie on a single charge. Make sure to click the apply £40 voucher for the full savings.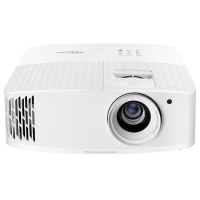 Optoma UHD35 4K HDR projector £949 £899 at Richer Sounds (save £50)
Not one we've tested but this price point is often something of a sweet spot for Optoma and its 4K projector range. It outputs a 3600 lumens picture at 33-300in in size and offers a response time as low as 6.7ms at 4K 60fps which gamers will enjoy.
Best projector deals £1000 to £2000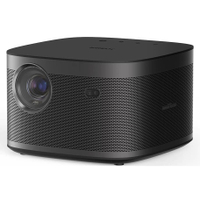 XGIMI Horizon Pro Native 4K Projector was £1899 now £1489 at Amazon (Save £410)
Capable of producing a picture between 40-300 inches in 4K HDR quality the Horizon Pro is a smart device with Android TV 10 OS on board, Google voice control and there's even Chromecast built-in too. In our review, we weren't the biggest fan of its picture, but its feature set and excellent usability makes it a solid coffee table style projector.
Read our full XGIMI Horizon Pro review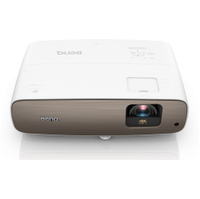 BenQ W2700 4K HDR projector was £1499 now £1199 at Richer Sounds (save £300)
BenQ has a knack for serving up fun and compact 4K projectors that bring cinematic flair to your home cinema. This plucky projector looks to follow suit with the company's other sets, and at £200 off, it's even more tempting.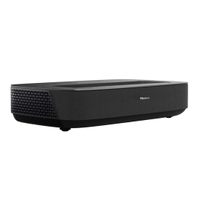 Hisense PL1 £1599 £1499 at Richer Sounds (save £100)
The Hisense PL1 is the new benchmark we compare all other UST laser projectors against since it amazed our testers earlier this year. Delivering excellent sharp and vibrant picture quality alongside a solid suite of smart features it's a great projector at full price and an absolute steal with this discount.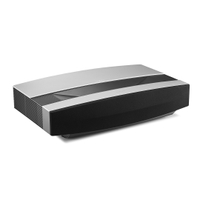 XGIMI Aura 4K was £2400 now £2199 at Amazon (save £201)
The XGIMI Aura 4K boasts punchy colours and excellent sound by projector standards, making this a tempting choice for those who want something a bit more cinematic than their TV or don't want the hassle of setting up a home cinema projector. Just make sure to tick the voucher box on the product page before adding it to your basket.
Read our full XGIMI Aura 4K review
Best projector deals £2000 to £3000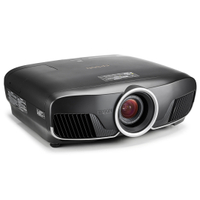 Epson EH-TW9400 4K projector was £2549 now £2299 at AV.com (save £250)
This big, brassy projector is as good as you'll get before forking out for the beauty of native 4K projection. Colour accuracy, contrast control and HDR are all handled brilliantly and help make for a proper cinematic feel on a relatively modest budget.
What Hi-Fi? Award winner
Read our full Epson EH-TW9400 review
Best projector deals over £3000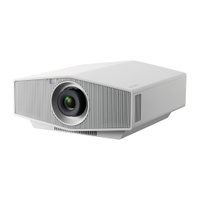 Sony VPL-XW5000ES 4K laser projector £5999 £4999 at Sevenoaks (save £1000)
Sony's landmark projector remains one of our favourites on the market currently. At the time, it was the cheapest native 4K laser projector on the market, and while it still may be a pricey unit, the performance alone is worth it.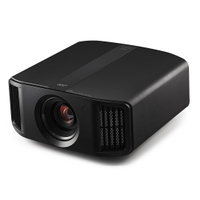 JVC DLA-NZ7 £11,500 £8995 at Peter Tyson (save £2505)
Make no mistake, the JVC DLA-NZ7 is not for the faint of heart as its price tag might suggest. This is a truly enthusiast high-end unit, that delivers a supremely natural picture for those who value watching content in the way the creator intended; it's no surprise when we say that it looks absolutely stunning.