...but it's fuss worth paying attention to. HDR can be found on everything from Ultra HD Blu-ray discs to Amazon Video and Netflix 4K streams. HDR enhances the difference between the light and dark parts of the image, giving the picture more depth and making it look more vibrant.
So to help you enjoy this excellent technological advancement, here's our pick of the best HDR TVs on the market, from under £500 options to pricey big-screen monsters.
MORE: HDR TV: what is it? How can you get it?
Under £500
Under £1000
Under £1500
55in under £1500
65in under £1500
55in under £3000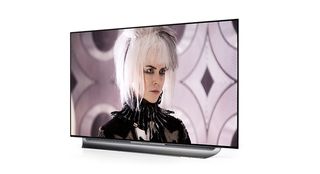 65in under £4000