Watch Bengals vs Chiefs live stream
You can watch today's Bengals vs Chiefs live stream for free on TV and online in Australia on 7Plus. In the USA, this 2023 AFC Championship game is on CBS. In the UK, you can watch on Sky or using the NFL Gamepass. Remember that Australians abroad can use a VPN to tune in free on 7Plus from anywhere. Full watching details are just below.
AUS: watch the Bengals vs Chiefs live stream free on 7Plus
USA: watch the Bengals vs Chiefs live stream free on CBS / Paramount+
UK: watch the Bengals vs Chiefs live stream free on Sky TV
Watch Bengals vs Chiefs live stream: game preview
The 2023 AFC Championship game is an exact rematch of last year's, as the Bengals travel to Kansas City to try and topple the Chiefs once again. Last year's game went into overtime – this year's should be another close-run thing.
It's Groundhog Day, as once again the Chiefs host the Cincinnati Bengals in the battle for the AFC Championship. Last year's clash saw the Bengals triumph 27-24 in overtime – the Chiefs have now lost the last three games against the Bengals, including last year's AFC Championship game. Can Kansas City use their home advantage to finally turn the tables on the Ohio franhise?
This is the first AFC Championship game rematch in back-to-back seasons since the Ravens-Patriots in 2011/12, so it will truly be a historic match-up. Joe Burrow's side thrashed the Bills 27-10 last weekend, whereas Kansas City's 27-20 victory over the Jaguars was a much harder-fought affair, so the momentum is all the Bengals'.
Chiefs' star quarterback Patrick Mahomes picked up an ankle injury during the Jaguars clash, though he's reportedly "on track" after participating in the team practice on Thursday. Even Cincinnati fans will be hoping he plays, as his match-up with Burrow is sure to be one of the game's highlights. Mahomes is the more experienced of the two, with five straight AFC title bids and two Super Bowl appearances to his name. But will his ankle injury limit his mobility?
Only a fool would write off Burrow. He has emerged victorious in the teams' last three encounters, remember, and his decision-making come crunch time is peerless. Whichever way this one swings, one thing's for certain: Kansas City's Arrowhead Stadium is going to host one heck of a showdown. And you can live stream it from wherever you are in the world by following our guide.
As ever, NFL games are spread across multiple TV networks and streaming services, which can be a nightmare for casual viewers and dedicated fans alike. Whether you're in the UK, Australia, USA or further afield, we've tried and tested all the best Bengals vs Chiefs live stream options.
Watch Bengals vs Chiefs free live stream
You can watch a Bengals vs Chiefs free live stream on 7Plus in Australia, as well as every single NFL playoffs game for 2023. Travelling away from Australia at the moment?
Use a VPN to watch 7Plus free for from abroad.
We recommend ExpressVPN as it comes with a risk-free 30-day money-back guarantee. Full details below.
Watch Bengals vs Chiefs live stream from anywhere
Even if you have subscribed to the relevant NFL 2022/23 rights holders, you won't be able to access them when outside your own country. The service will know your location based on your IP address, and will automatically block your access.
A Virtual Private Network (VPN) helps you get around this obstacle. VPNs are a doddle to use and create a private connection between your device and the internet. All the information passing back and forth is entirely encrypted.
There are many VPN providers out there, with some more reliable and safe than others. As a rule, we'd suggest a paid-for service such as ExpressVPN which offers a 100 per cent risk-free money back guarantee. If you're not happy with the service any time within the first 30 days, then you can cancel with no penalties at all.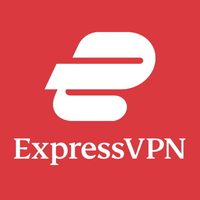 Try ExpressVPN risk-free for 30 days
ExpressVPN offers a 30-day money back guarantee with its VPN service. You can use it to watch the FA Cup live streams on your mobile, tablet, laptop, TV, games console and more. There's 24/7 customer support and three months free when you sign-up. Try it – it's easier than you think.
How to use a VPN for Bengals vs Chiefs live stream
1. Install the VPN of your choice. ExpressVPN is the one we recommend.
2. Open up the VPN app and choose the location of the service you wish to access. For Bengals vs Chiefs you may wish to choose 'AUS' for 7Plus, for example.
3. Then head over to 7Plus on your browser or device and enjoy the free Bengals vs Chiefs live stream!
US: watch a Bengals vs Chiefs live stream
In the US, the Chiefs vs Bengals live stream is on CBS on TV or on the Paramount Plus streaming service.
If you have cable, you're all set. If not you can pick up CBS on FuboTV, which starts at $74.99 per month but has a 7-day free trial. Or sign up to Paramount+ for $4.99 a month.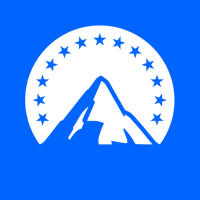 Watch Bengals vs Chiefs live on Paramount+
Catch the NFL postseason and much more besides. Paramount+ also includes Hollywood movies like Top Gun: Maverick and Teen Wolf: The Movie, as well as original shows and other sports like the UEFA Champions League. And all for just $4.99 a month.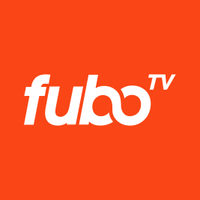 Bengals vs Chiefs live stream with 7-day Fubo TV trial
Fubo TV's Pro tier gets you 144 channels (including Fox, NBC, NFL Network and ESPN) and cloud DVR with thousands of hours of space to store shows. You can watch on 10 screens at once on your home wi-fi, plus another two on the go. You can watch on most smart devices, and payment is monthly with no tie-ins beyond that – you can cancel at any time.
Canada: watch Bengals vs Chiefs live stream on DAZN
Streaming service DAZN is the place to watch every single NFL game in Canada – and it's cheap. Subscription costs CAD $24.99 a month / CAD $199.99 a year. No long contracts. Cancel at any time.
Remember: You'll need to use a VPN to access DAZN when travelling overseas.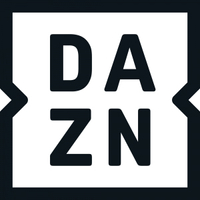 Every NFL Playoff game: DAZN $24.99 per month
DAZN has the rights to every 2022/23 NFL game as well as a host of other sport including UEFA Champions League, UEFA Europa League, Fightsports and much more, live and on demand, in Canada.
UK: watch Bengals vs Chiefs live stream
Sky has the rights to show every NFL Playoff game in the UK – here are today's best Sky TV deals.
NFL Game Pass is another option. Access to the Pro version costs £150.99 a year (or four installments of £37.75) – though until 31st July 2023, this is reduced to just £9.99 a year (but remember, the next season doesn't start until September 2023). A subscription includes all 270+ games live and in HD.
The best news of all, though, is that Super Bowl LVII will also be televised live in the UK on BBC One/BBC iPlayer (and on Sky Sports, too). Touchdown!
Bengals vs Chiefs kick-off time
The Bengals vs Chiefs kicks off on Sunday 29th January at 6.30pm ET / 11.30pm GMT. Here are the kick-off times from round the world:
Sunday 29th January
Mexico: 5.30pm
USA: 6.30pm ET / 3.30pm PT
Canada: 6.30pm ET / 3.30pm PT
UK: 11.30pm
Monday 30th January
India: 5am IST
Singapore: 7.30am
Japan: 8.30am
Australia: 10.30am
New Zealand: 12.30pm
NFL TV schedule 2022/23
(All times ET)
CHAMPIONSHIP ROUND
Sunday 29th January 2023
3pm - NFC Championship: Philadelphia Eagles vs San Francisco 49ers (Fox in USA; 7Plus in Australia; Sky/NFL Games Pass in UK)
6.30pm - AFC Championship: Kansas City Chiefs vs Cincinnati Bengals (CBS/Paramount+ in USA; 7Plus in Australia; Sky/NFL Games Pass in UK)
SUPER BOWL
Sunday 12th February 2023
6.30pm - Super Bowl (Fox in USA; 7Plus in Australia; BBC One/Sky/NFL Game Pass in UK)