Whether you're looking for your first budget record player or you're a long-standing vinyl fan hankering after a more premium turntable, there should be a deal for you in the Cyber Monday deals.
Turntables don't get the most attention over the Black Friday weekend (headphones deals and TV deals are much more prolific), but you can still get money off a select handful - and these are the best deals still live on Cyber Monday.
From feature-packed USB and Bluetooth turntables, to high-end hi-fi separates that prioritise sound quality alone, there are currently some tempting deals on decks from Sony, Pro-Ject and Lenco, offering something for everyone, whatever your budget.
Once you've made your choice, don't forget to support your local record shop – you could even check out the special edition Record Store Day vinyl releases.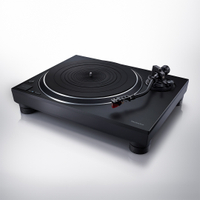 Technics SL-1500C £899 £799 w/code at Sevenoaks
A 2021 What Hi-Fi? Award winner. If you're after a great sounding but fuss-free record player below a grand, the SL-1500C is a great buy – especially with this £100-off discount when you apply the code 'GDSAVE100' at check-out. Five stars, What Hi-Fi? Award-winner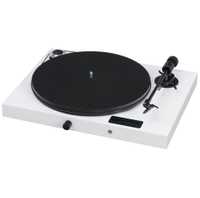 Pro-Ject Juke Box E: £499 £419 at Richer Sounds (save £80)
This record player is something of a rarity. It's an all-in-one system that demands very few compromises, given its price. The deck is tricked out with an Ortofon OM 5E cartridge, amplification (25W per channel into 8 ohms) and Bluetooth receiver. Five stars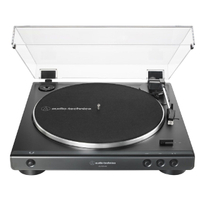 Audio-Technica LP60XUSB £149 £129 at Richer Sounds
"An articulate sound and excellent ease of use make this an attractive entry-level turntable," is what we said of this turntable in our four-star review. It too has the special power to rip records to digital files. Four stars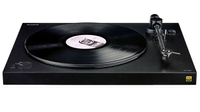 Sony PS-HX500 £400 £269 at Sevenoaks (save £131)
Want to rip vinyl to hi-res? Of course you do. Like the Lenco deck above, this entertaining turntable has that ability. It also sounds great while it's doing so, and these days is a serious bargain. Five stars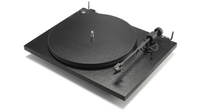 Pro-Ject Primary E £189 £179 at Sevenoaks (save £10)
It may only be a small saving but this is our Award-winning budget turntable so it's already great value at the original price. Five stars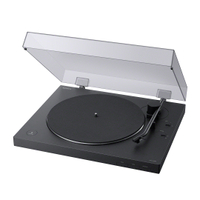 Sony PS-LX310BT £199 £194 at Richer Sounds (save £5)
Another small saving but another five-star record player, this one with added bonus of Bluetooth so you can stream vinyl to your favourite wireless headphones. Five stars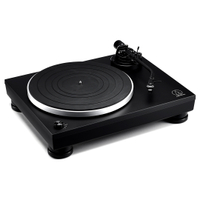 Audio-Technica AT-LP5x £389 £329 at Audio Visual Online (save £60)
Audio-Technica's original AT-LP5 turntable was a huge winner, and so is this latest version. This LP5x model now comes with an easier-to-fit cartridge, a built-in phono stage for both MC and MM and it even sounds a little cleaner than its predecessor. A safe bet if you're looking for features and sound quality that's the next step up from entry level. Five stars
Cyber Monday quick links