Audio Pro has slashed the price of some of its finest wireless speakers as part of this year's Black Friday sales, and we've picked out three of the best for your delectation.
We'd recommend any buyer on the hunt for a portable wireless speaker jump on these deals, as we can attest from first-hand experience just how excellent the multiple Award-winning Audio Pro Addon C3 and the Audio Pro Addon C10 MKII truly are. The portable C3 earned a five-star score when we tested it after proving to be a skilful, mature-sounding option for any music fan on the go, while the C10 MKII was celebrated for its clear sound and enhanced streaming support. The C5A, meanwhile, packs in great wireless sound with the addition of Amazon Alexa smart control.
These new prices are equally superb - we've seen the C3 drop before, but never so low; £115 at Amazon is unprecedented value for money. The C10 MKII, meanwhile, is an equally enticing deal, and while it was initially tested at £349, that tag has been slashed to just £263 at Amazon. That's a monster saving of £86.
If you really want to save big, check out the Alexa-enabled Audio Pro Addon C5A, down from £249 to a measly £110 at Amazon, a mammoth saving of £139. That, by the way, is also the lowest we've ever seen it.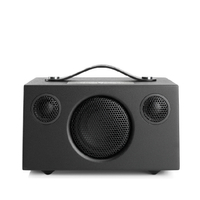 Audio Pro Addon C3 was £249 now £115 at Amazon (save £134) Audio Pro's superb wireless speaker looks great, sounds sharp as a tack and comes laden with a veritable raft of features and listening options. It's still one of the best portable speakers at its price. Lowest price on grey colourway.
What Hi-Fi? Award winner
Read our Audio Pro Addon C3 review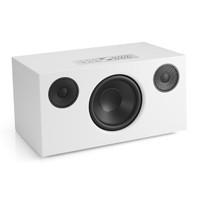 Audio Pro Addon C10 MKII was £359 now £263 at Amazon (save £96) The Addon C10 MKII has been one of our favourite wireless speakers for a while now thanks to its classy looks, extensive streaming support and clean, tight sound. This Black Friday deal represents a saving of 27% on a 2022 Award winner, which isn't to be taken lightly. Black finish only.
What Hi-Fi? Award winner
Read our Audio Pro Addon C10 MKII review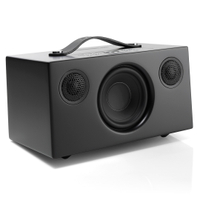 Audio Pro Addon C5A was £249 now £110 at Amazon (save £139) This wireless speaker maybe be getting on a bit, hence why the price has dropped continuously since its release a few years ago. Now, it's at its lowest-ever price of just £110, a monster saving of £139. What a deal this is. Lowest on grey colourway.
Five stars
Read our Audio Pro Addon C5A review
Audio Pro has been on quite a remarkable run with its wireless speakers over the past few years, and these three models have all earned five-star reviews (and a few Awards, too) for their fine efforts. The Addon C3 is a wi-fi-enabled, multi-room portable speaker with support for all the main streaming services. In terms of sound, it's an absolutely superb speaker with audio that's mature, refined and textured, with an open, detailed delivery backed by a really impressive sense of rhythmic drive.
The C10 MKII is a 2022 What Hi-Fi? Award-winner, and boy did it earn that accolade. With multiple streaming and multi-room options thanks to Chromecast, AirPlay 2 and the Audio Pro app, multiple inputs (including RCA and 3.5mm aux in) and arguably the nicest design of all the brand's speakers, the C10 MKII looks as good as it sounds. And it sounds rather lovely courtesy of some big steps up in clarity, bass tautness and refinement over the previous iteration.
Finally, we come to the C5A, which continues to impress and delight thanks to its detailed, dynamic sound and awesome sense of timing. If you love Alexa, you're in luck (that's what the "A" stands for), but it's the C5A's "musical understanding" - as we put it in our review - that makes this a wonderful performer at a now-wonderful price.
These deals are just a few of the great discounts set to appear in the coming days as part of November's Black Friday sales, so keep your eyes peeled if you're after the best savings on some great audio kit.
MORE:
No, it's not Black Friday today – but here are the 21 best deals already live
The best Bluetooth speakers we've tested for every budget
Our roundup of the best headphones deals
Best wireless speakers -- all the top options reviewed