Sony's ever-popular LinkBuds and LinkBuds S wireless earbuds are now on sale at Amazon. Grab yourself a pair of LinkBuds for $158 or $22 off, or pick up a pair of LinkBuds S buds for $148 or $52 off.
We've reviewed both the LinkBuds and the LinkBuds S at What Hi-Fi?, giving both earbuds four-stars in our reviews. On both LinkBuds models, we appreciated their balanced, natural sound; their open and spacious delivery; and their lightweight, comfortable design.
Best Sony LinkBuds deals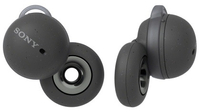 Sony LinkBuds: $180 $158 at Amazon (save $22)
The LinkBuds boast an innovative design that makes for a comfortable fit. Add their open and spacious sound into the mix and there's a lot to like here. At just $158, these are a good option if you want something a bit different.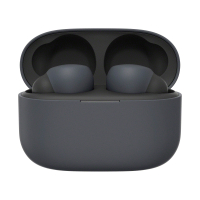 Sony LinkBuds S: $200 $148 at Amazon (save $52)
The LinkBuds S boast a more traditional in-ear design but they're still lightweight and comfortable. Sound quality is solid and they also feature active noise-cancelling, too. If you're in the market for ANC earbuds, the LinKBuds S at over $50 off are a great buy.
Sony's LinkBuds are relatively new additions to the wireless earbuds market. They offer up a balanced sound, solid bass, and the LinkBuds S even include active noise-cancelling.
The standard LinkBuds stand out thanks to their unique ring driver design which allows you to be more aware of your surroundings. They're a great option for people who don't normally like the fit or feeling of in-ear headphones and they're lightweight and comfortable to boot.
They might be bettered in terms of outright sound quality by the class-leaders, but at this price they're a smart option for those looking for something different from their wireless earbuds.
The LinkBuds S are more traditional noise-cancelling earbuds in terms of fit and again they're solid performers in a very crowded market. It's good to see savings on both pairs so you can pick the Sonys that suit you best and at these prices, we think it's worth taking a closer look.
MORE:
Check out our list of the best wireless earbuds around
As well as the best wireless earbuds deals
And our list of the best wireless headphones