Somebody you really love? A friend you need to impress? Deserve a treat of your own this Christmas?
Whatever your reasoning for spending up to £500 on a single gift this year, it'll feel a lot more expensive if you get the wrong one. That's why we're here: whether it's a pair of speakers, a portable DAC or a 4K telly you're after, this page is designed to give you a nudge in the right direction.
If last Christmas you gave them a Scart, the very next day they threw it away. So here's some advice you can't afford to ignore.
Tested at £500 / Best price £399 at Sevenoaks
This is around entry level for a really decent pair of floorstanders, but the Q Acoustics 3050 are so talented they can give speakers closer to £1000 a run for their money. Rich, powerful and tons of fun, the only issue will be finding somewhere to hide them before the big day.
Tested at £380 / Best price with speakers £319 at Currys
We aren't entirely sure what kind of sorcery Denon used to improve so enormously on its already superlative D-M40DAB, but we're certain about the results. Not only does the D-M41DAB beat its predecessor for sound quality, it's the first Denon microsystem with Bluetooth built in - and pairs seamlessly with the SC-M41 standmount speakers.
Tested at £230 / Best price £229 at Currys
Audio Pro took home three wireless speaker prizes at this year's What Hi-Fi? Awards, including a Product of the Year trophy for the Addon C5. Effectively a tooled-up version of the Addon T5 – another Award-winner this year – this little guy adds wi-fi and multi-room capability to one of our favourite wireless speaker ranges. Even buying two brings you in below budget.
Tested at £330 / Best price £329 at Amazon
Gorgeous looks, streamlined design and features, sound quality that's been improved in every way – the Ruark MR1 Mk2 desktop speakers shot straight to the top of our favourites list when we heard them in May, and recently regained Ruark its Awards crown in this category. Because even a YouTube wormhole deserves high quality audio, and you've quite simply never heard those screaming goats sound so human.
Tested at £400 / Best price £269 at John Lewis
Ah yes, there is absolutely no better start to Christmas Day than a bottle of port with a Christmas film. Or is there? What about if that Christmas film was on 4K Blu-ray? The Sony UBP-X800 won an Award this year for its superb level of detail and vibrant colour palate. Its picture is so lifelike you could almost imagine you aren't spending the whole week with your intolerable family.
Tested at £500 / Best price £434 at Amazon
Of course, a 4K Blu-ray player is redundant without a television capable of displaying its picture. For less than £500 you won't find better than this 40-incher from Samsung, which matches the Sony Blu-ray's eye for detail with deep blacks and nuanced colouring. Even in HD and standard definition, the Queen's speech will be delivered with such clarity it'll be like looking at the back of a five pound note.
Tested at £330 / Best price £329 at Amazon
We imagine there will be a fair few pairs of wireless headphones being unwrapped this Christmas morning, but not many will be recieved with such gleeful gratitude as these on-ears from Bowers & Wilkins. Another of this year's Award-winners, the PX offer a transparent, detailed sound with excellent dynamics and an impeccable sense of timing - not to mention successful noise-cancelling that'll drown out Grandad's post-dinner snoring.
Tested at £400 / Best price £399 at Amazon
An affordable, easy-to-use way of introducing myriad streaming solutions to your hi-fi system, the Arcam rPlay offers insightful, solid and articulate sound, with support for up to 24bit/192kHz. All in an impressively compact shell.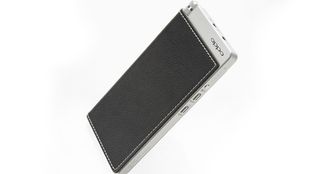 Tested at £290 / Best price £289 at Future Shop
We were quite enamoured with Oppo's HA-2 DAC and headphone amp when it first arrived in our listening rooms, and the HA-2 SE only furthered our admiration for the product. Clear, agile and detailed, with more open treble and tighter bass than its predecessor, this notebook-sized portable DAC proves high fidelity is not only meant for behind closed doors.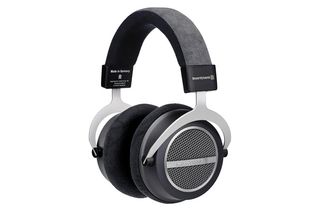 Tested at £545 / Best price £495 at Coolshop
Beyerdynamic's Amiron home headphones just squeeze into this price bracket, thanks to a rather generous price at Coolshop. But they'd be worth altering your budget for regardless - clear, insightful and better organised than the Filofax Christmas party, they more than justify their title as 2017 Award-winners.