Music makes most things better in our experience and if ever there's a time that you could do with a pleasant distraction, it's when you're getting a sweat on in an effort to burn a few calories.
Whether you like going to the gym, running or working out at home, we suggest a musical accompaniment. And, to avoid that irritating bouncing cable, why not opt for a wireless pair of headphones?
From true wireless buds that completely remove the wire, to in-ear wireless earphones and even wireless on-ears, these are the best on the market, complete with prices.
See all our headphones reviews
True wireless under £150
In-ear wireless under £150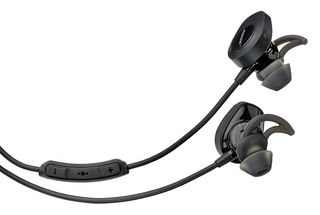 In-ear wireless under £200
On-ear wireless under £100
On-ear wireless under £200