Best free music apps: Welcome to What Hi-Fi?'s round-up of the best free music apps you can get in 2022.
Millions of songs in the palm of your hand, no storage woes and you don't even have to pay – that's the promise of the best free music apps. The only tricky part is deciding which streaming service to go for. But don't fret, we're here to help.
Most major music streaming services have a free tier, barring Tidal (unless you're lucky enough to live in the US), Qobuz and Apple Music, and while these free services inevitably include adverts and have more limited functionality and audio quality than their paid-for stablemates, they're still pretty tempting. Keep your ear to the ground and you'll often find one, two, three or even four month free (or almost free) deals on your chosen streaming service's paid-for tiers to try the sonic goods before you buy, too.
While we would always nudge you towards better quality streams (for which you'll pay a fee), if you're only an occasional listener, free streaming services also make more sense than paying for something you barely use.
We've rounded up the best free options around so you can see which suits you. Still looking for a worthy alternative following the news of Google Play Music's death on 24th February this year? Here you go.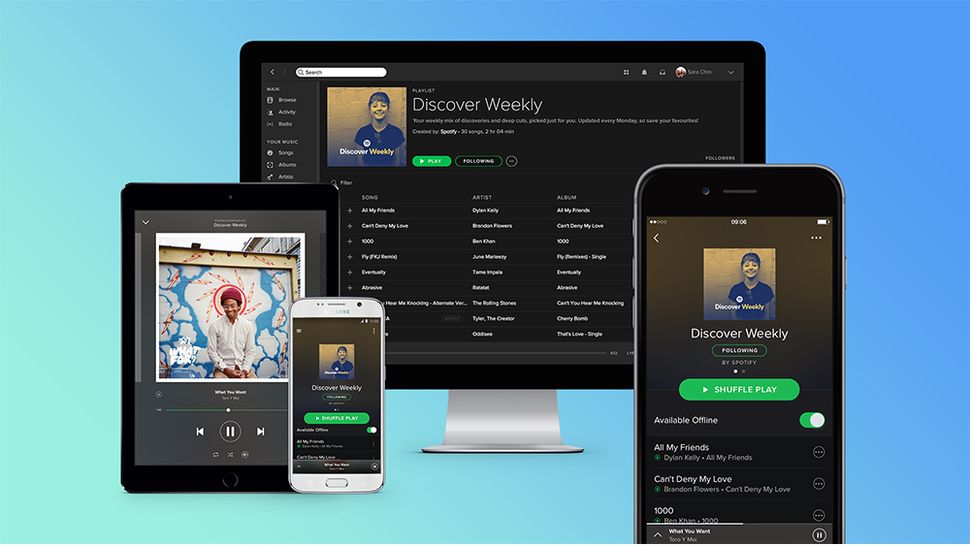 The best-known free streaming service is also one of the best. You will have to put up with ads if you don't want to pay and you will also have to listen to most playlists on shuffle mode, but there's still plenty to like: decent sound quality, around 75 million songs (a predicted 90 million by the end of 2021 if its library keeps growing at the same rate), offline listening, bags of podcasts, new features arriving daily and it all works on almost any device imaginable. If you want free music streaming, Spotify should be your first port of call.
Read the full review: Spotify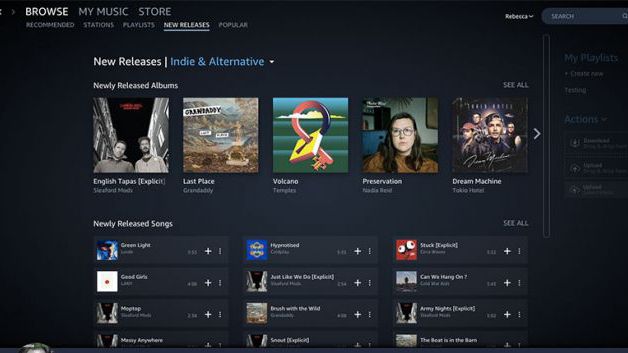 You might not know it, but if you have Amazon Prime then you can access Amazon's entry-level music streaming service. That's right, as well as free one-day delivery and Amazon Prime Video, Amazon Prime entitles you to Amazon Prime Music, which gives you over 2 million songs to stream on-demand at no additional cost. And the best bit? They're ad-free.
As you would expect, the selection is pretty mainstream, and the sound quality isn't going to blow you away, but Prime customers can't really complain. And if you're not happy, you can always step up to Amazon Music Unlimited, which costs £9.99/$9.99(or £7.99/$7.99 with Prime) a month and now includes HD, its hi-res tier, for free!
Read more: Amazon Prime Music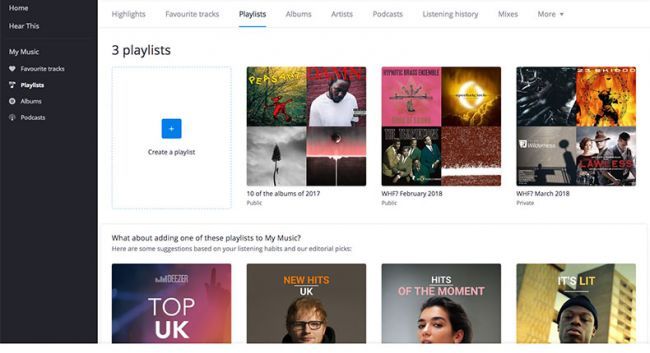 Deezer's free tier means you have to suffer ads, and the track quality is only 128kbps. The mobile app for this tier is also a little limited, though no more so than any of its rivals. However, when it comes to what to listen to, there's a ton of choice, and the layout is pleasingly simple to navigate. There are also lots of podcasts and other non-music content to get your ears into. A great choice for anyone looking beyond just music. If you do sign-up for the full service, you can enjoy lossless (though note, CD-quality, not hi-res) audio, too.
Read the full review: Deezer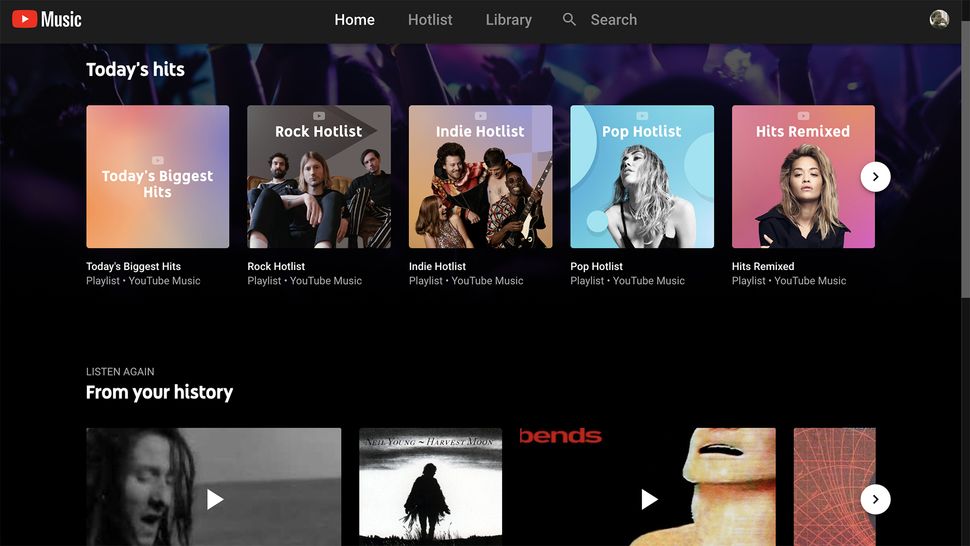 YouTube isn't just for videos. Launched back in 2015, YouTube Music is the video-sharing site's attempt to take on Spotify et al. And, just like Spotify, it offers a free tier. Sure, there are adverts, as you would expect, but not as many as you would fear.
Extras like downloading for offline listening are pay-only, so you're limited to streaming the service's selection, but there's a considerable catalogue to choose from, the layout is nice and clean, and its selection of music videos is, of course, unrivalled. Well worth a listen.
Read the full review: YouTube Music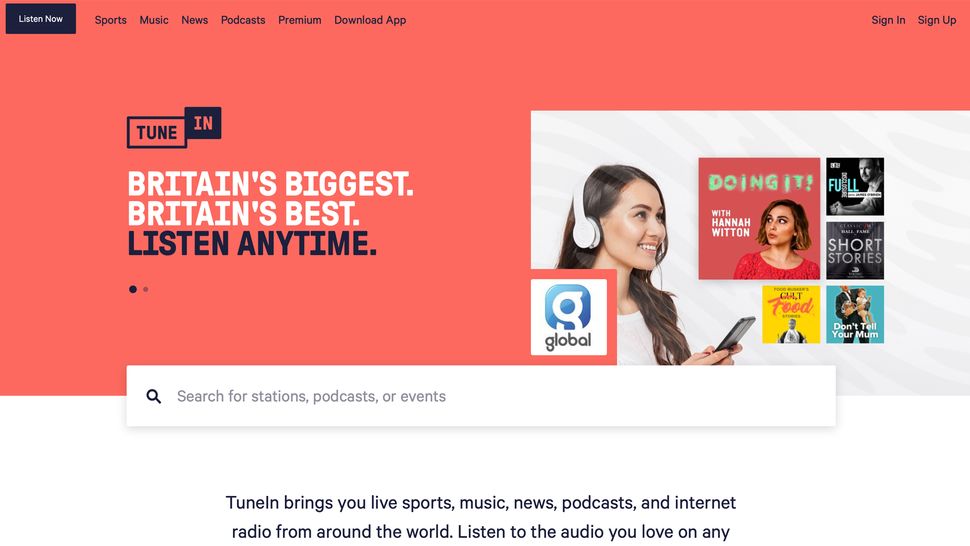 This isn't a pure music streaming service – rather the focus is on radio stations, so think of it as getting your music fix that way. It offers a range of stations, including some BBC Radio, NPR, All India Radio and C-SPAN, as well as news from the likes of CNN and Fox News and a host of podcasts. There are even local and genre-specific radio stations to choose from, so there should be something for everyone. Featuring a wide choice of radio apps, this is the best we've come across.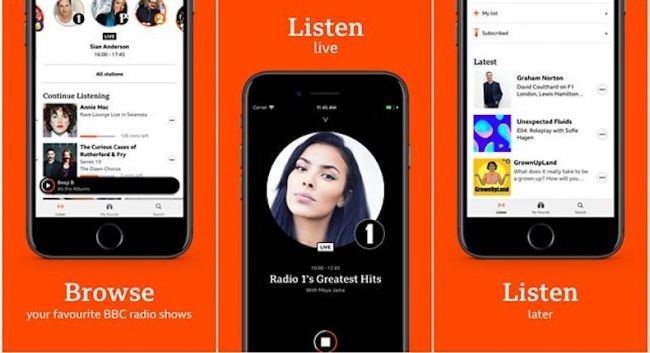 BBC Sounds has taken the place of the Beeb's iPlayer Radio app and it feels like a good decision. As well as the usual BBC radio stations (Radio 1, Radio 4, 1Xtra, etc) which you can listen to live or on-demand, it brings together all sorts of podcasts, music mixes, live sets and more.
You can search by genre, download and listen on-the-go and continue listening where you left off on another device. The app had some teething issues, but has blossomed into a suitably rich and slick home for the BBC's excellent audio output.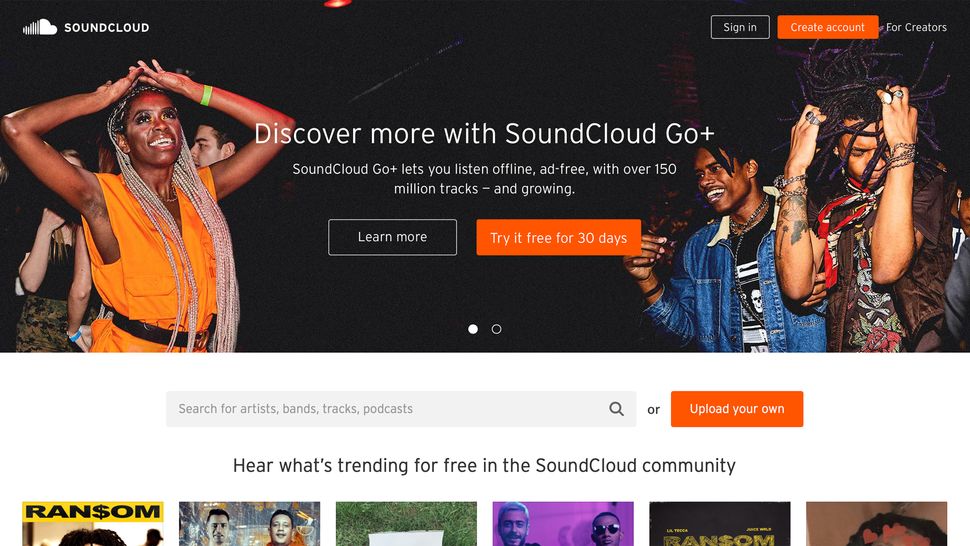 SoundCloud is known as the home of emerging artists, so if you want to check out acts and predict which bands are going to make it big, this is the place to do so. The free tier offers over 120 million tracks, mixes, podcasts and more, though we can't vouch for the quality of each (that's the trouble with 'up-and-coming' artists).
The upside is you can connect with friends and even the artists directly on the platform, make playlists, and get curated tracklists based on your taste. The downside is that, like many free services, you do have to put up with adverts.
If you tire of the mainstream, perhaps it's time to take a trip to SoundCloud.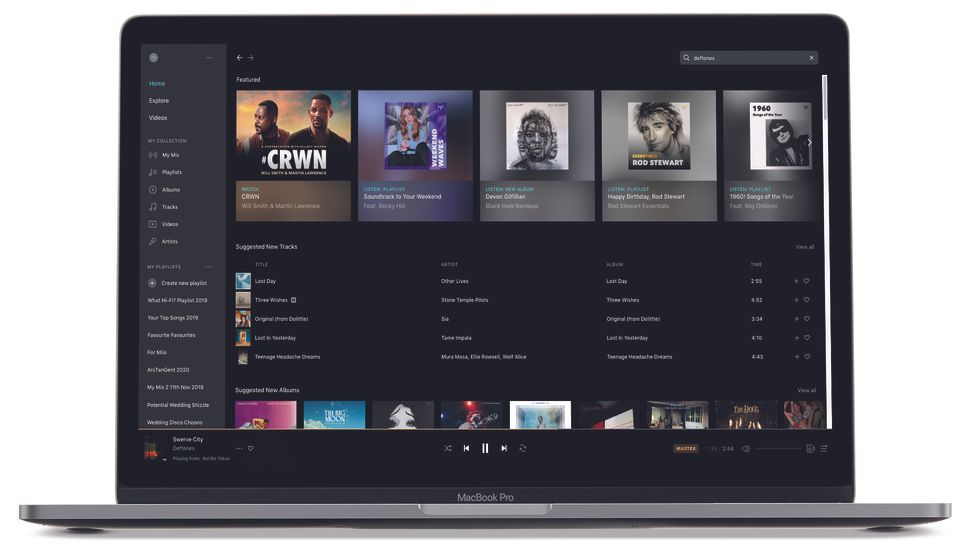 In the US? Lucky you. US customers can now gain access to the service's first-ever free plan, called (unsurprisingly) 'Tidal Free', which offers streams of the complete library of 80 million tracks at 160kbps with "limited interruptions". It launched in November 2021 and, at the time of writing, we have not yet reviewed the dedicated Free plan.
For anyone not domiciled in the States, a fee is still involved. The 'Tidal Premium' tier (£9.99, $9.99, AU$11.99 per month) that offered 320kbps quality has now been rebranded as 'Tidal HiFi' and gets you audio at up to 1411 kbps (i.e. CD quality), as well as offline capabilities and access to features such as Tidal Connect, for that same monthly price. Tidal's basic Family Tier has also seen the same increase in standard bit rate streams.
The top tier, formerly 'Tidal HiFi', is now known as 'Tidal HiFi Plus' and remains £19.99 ($19.99, AU$23.99) per month. It brings audio quality up to 9216 kbps (i.e. hi-res) by supporting Tidal Masters via Master Quality Authenticated (MQA) technology. It is also the tier you have to subscribe to in order to listen to immersive music in Dolby Atmos Music and Sony 360 Audio.
This new subscription model puts Tidal's CD-quality offering more in line with the competition from Amazon and Apple, although its hi-res streaming remains at a premium that might put some people off. That said, Tidal has ensured its HiFi Plus tier has extra appeal for audiophiles and, besides, will no doubt still appeal to those with MQA-supporting hardware.
MORE:
See our pick of the Best smartphones
Find out where to buy hi-res music: here are the top download sites