Watch Wimbledon live stream 2023
The Wimbledon 2023 live stream is FREE to watch on BBC iPlayer and BBC Sport in the UK, and on 9Now in Australia. In the US, you can stream via and ESPN Plus subscription or by watching the Tennis Channel, available via cord-cutting services Sling or FuboTV. Use a VPN to watch your local Wimbledon free stream from anywhere, if you are away from home.
Wimbledon 2023 tennis preview
Nothing confirms the onset of summer like the Wimbledon fortnight. And the 2023 Championships have been among the most intriguing for some time, with ranking points up for grabs. Today's Centre Court action is the men's final with Carlos Alcaraz vs Novak Djokovic at 2pm BST today.
Novak Djokovic is still the favourite in the men's singles. The 36-year-old now stands alone atop the Grand Slam men's singles tree with 23 major titles to his name after a typically nerveless victory at the French Open in early June. The defending champion lifted his seventh SW19 crown 12 months ago, beating Nick Kyrgios in four sets in the final, and in 2023 has the Calendar Slam in his sights after winning the Australian Open to go with his Roland Garros success.
Djokovic faces young gun Carlos Alcarez in today's final. The Spaniard entered and won Queen's and the signs are that his muscle problems are a thing of the past. Alcaraz has romped through the rounds at Wimbledon with relative ease, making short work of Daniil Medvedev in the semi-finals. With both he and Djokovic in fine form, it's set to be an all-time classic this afternoon but will it be the handing over the mantle or the crowning of a tennis legend?
Wimbledon is arguably the tournament the world's top tennis stars look forward to most and is not to be missed, especially with those ranking points up for grabs again this year. Read on and we'll show you how to watch a Wimbledon 2023 live stream free online.
Free Wimbledon 2023 live stream
Good news, UK tennis fans! Wimbledon 2023 will be shown live across the BBC – you name the match on almost any court, and the BBC will show it.

Matches will be on BBC One and BBC Two, BBC iPlayer and the BBC Sport website in HD, with coverage lasting from roughly 11am BST until close of play, plus daily highlights show Today at Wimbledon. You won't miss a point.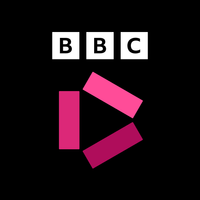 UK tennis fans, whether at home or abroad, can use a VPN to watch BBC iPlayer from anywhere to watch Wimbledon 2023.
We recommend ExpressVPN as it comes with a risk-free 30-day money-back guarantee. Full details on how to use a VPN below.
Watch Wimbledon 2023: live stream from anywhere
You won't be able to watch your go-to Wimbledon 2023 live stream while traveling abroad. The streaming service will spot that you're in a foreign country and block you. You can use a VPN (virtual private network) to get around this, though.
It's a straightforward piece of software that sets your device to appear as if it's in the right country, allowing you to watch any Wimbledon 2023 live stream from anywhere in the world.
We rate ExpressVPN as the best VPN for the tennis. It offers a 30-day guarantee for all your money back if you're not happy with the service.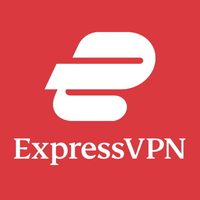 Try ExpressVPN risk-free for 30 days
ExpressVPN offers a 30-day money-back guarantee with its VPN service. You can use it to watch Wimbledon live streams on your mobile, tablet, laptop, TV, games console, and more. There's 24/7 customer support and three months free when you sign-up. Try it – it's easier than you think.
How to use a VPN for Wimbledon 2023
1. Install the VPN of your choice. ExpressVPN is the one we recommend.
2. Open up the VPN app and choose the location of the service you wish to access. For Wimbledon tennis, you may wish to choose 'UK' for the BBC.
3. Then head over to BBC iPlayer or BBC Sport on your browser or device and enjoy the Wimbledon live stream!
Watch Wimbledon 2023 in Australia
If you're in Australia, Channel 9 and the 9Now streaming service will cover much of the Wimbledon 2023, live and for free.
Stuck outside Oz at the moment? Don't forget that you can use a VPN to access a live stream without being blocked.
Local streaming service Stan Sport will also provide paid live coverage of Wimbledon 2023 live stream, plus plenty of football, rugby and other sports besides.
To begin with, there's a Stan 7-day free trial. After that, you choose your base package and the necessary sport add-on costs AU$10 a month on top (so, from $20 a month in total).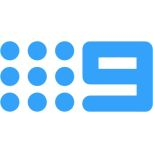 Free live stream | Wimbledon 2023
Australians can watch Wimbledon live and free on Channel 9 / 9Now.
Travelling outside Australia?
Watch Wimbledon 2023 in US
Tennis fans in the US can watch a Wimbledon live stream on the Tennis Channel, which can be accessed through cable cutting services Sling and FuboTV, and on ESPN Plus, also available through a subscription.
Sling currently is offering new customers 50 percent off their first month and there's a free-trial of FuboTV too. There are no long contracts with either service. If you're not happy with them, you can cancel them at any time.
ESPN+ is a streaming-only service that carries a wealth of top sports content including MLB, NHL, MLS, Top Rank Boxing events and Grand Slam tennis as well as FA Cup soccer. You can subscribe to it on its own or as part of the Disney Bundle along with Hulu and Disney Plus.
Of course, ESPN+, Sling and FuboTV are only available within the States so be sure to use a VPN if you're a US subscriber stuck abroad. We recommend ExpressVPN as it's reliable and comes with a risk-free 30-day money-back guarantee.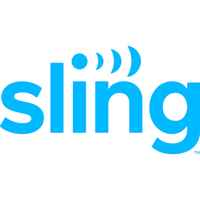 Wimbledon 2023 Sling TV discount
Catch all the channels on the Sling TV Blue package, including Wimbledon 2023 on the Tennis Channel, with this offer. Save 50 percent off your first month and pay just $20. It's $40 thereafter but there's no contract so you can cancel at any time. Ace!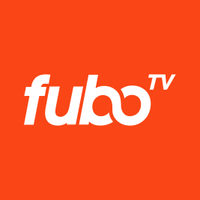 Wimbledon 2023 live with 7-day Fubo TV trial
Fubo TV's Pro tier gets you 144 channels (including Fox, NBC, NFL Network and ESPN) and cloud DVR with thousands of hours of space to store shows. You can watch on most smart devices, and payment is monthly. Plans start at $74.99 a month and users can cancel at any time.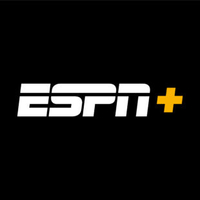 Wimbledon live stream on ESPN+ ($9.99)
Click through to buy your ESPN+ subscription and watch all ESPN+ sports events live streams from the US, UK, Australia and elsewhere. Arguably the best deal is the Disney Bundle of Disney+, Hulu and ESPN+ all for just $13.99 per month (ad-supported) or $19.99 (ad-free).
Can I watch Wimbledon 2023 for free?
Yes. Those in the UK can watch all the action from SW19 on BBC TV, plus the iPlayer and BBC Sport website. Australians can also enjoy the tennis for free on Channel 9 and the 9Now streaming service. Lastly, you can go for the free trial option – go to the Stan Sport website to start your 7-day free trial. Use the No.1 tennis VPN to access your local tennis coverage when travelling abroad.
Wimbledon 2023 tournament start times
Global Wimbledon 2023 start times
UK: 11am
Central Europe: 12pm
USA (EDT/PST): 6am / 3am
Australia: 8pm
New Zealand: 10pm
Wimbledon 2023 order of play
When is Wimbledon 2023?
Monday 3rd July 2023
Outside courts: 11am BST / 6am ET
Show courts: 1.30 BST / 8.30am ET
Men's and women's singles 1st round
Tuesday 4th July 2023
Outside courts: 11am BST / 6am ET
Show courts: 1.30 BST / 8.30am ET
Men's and women's singles 1st round
Wednesday 5th July 2023
Outside courts: 11am BST / 6am ET
Show courts: 1.30 BST / 8.30am ET
Men's and women's singles 2nd round
Thursday 6th July 2023
Outside courts: 11am BST / 6am ET
Show courts: 1.30 BST / 8.30am ET
Men's and women's singles 2nd round
Friday 7th July 2023
Outside courts: 11am BST / 6am ET
Show courts: 1.30 BST / 8.30am ET
Men's and women's singles 3rd round
Saturday 8th July 2023
Outside courts: 11am BST / 6am ET
Show courts: 1.30 BST / 8.30am ET
Men's and women's singles 3rd round
Sunday 9th July 2023
Outside courts: 11am BST / 6am ET
Show courts: 1.30 BST / 8.30am ET
Men's and women's singles 4th round
Monday 10th July 2023
Outside courts: 11am BST / 6am ET
Show courts: 1.30 BST / 8.30am ET
Men's and women's singles 4th round
Tuesday 11th July 2023
Outside courts: 11am BST / 6am ET
Show courts: 1.30 BST / 8.30am ET
Men's and women's singles quarter-finals
Wednesday 12th July 2023
Outside courts: 11am BST / 6am ET
Show courts: 1.30 BST / 8.30am ET
Men's and women's singles quarter-finals
Thursday 13th July 2023
Outside courts: 11am BST / 6am ET
Show courts: 1.30 BST / 8.30am ET
Women's singles semi-finals
Friday 14th July 2023
Outside courts: 11am BST / 6am ET
Show courts: 1.30 BST / 8.30am ET
Men's singles semi-finals
Saturday 15th July 2023
Outside courts: 11am BST / 6am ET
Show courts: 2pm BST / 9am ET
Women's singles final
Sunday 16th June 2023
Outside courts: 11am BST / 6am
ET Show courts: 2pm BST / 9am ET
Men's singles final
Today's order of play – Sun 16th July 2023
Centre Court – from 2pm
C.Alcaraz (1) vs N. Djokovic (2)