Wild Isles – Sir David Attenborough's latest BBC natural history series – aims to show us that the British Isles can be "just as dramatic and spectacular as anywhere else on the planet." From puffins battling gulls to whales hunting seals, Wild Isles promises to be a wild ride. The five-part series starts with episode one (Our Precious Isles) at 7pm GMT today, Sunday 12th March. Wild Isles is free to watch on BBC iPlayer. Away from the UK? Use a VPN to watch the BBC from overseas.
Wild Isles live stream
Premiere: 12th March 2023
New episodes: Sundays at 7pm GMT / 2pm ET / 6am AEDT
FREE stream: BBC iPlayer (UK)
Watch BBC iPlayer from abroad with ExpressVPN
Narrator: Sir David Attenborough
Final episode: 9th April 2023
Despite having travelled to earth's most remote locations, 96-year-old British naturalist Sir David Attenborough is as passionate about the British Isles as ever. In his latest nature documentary, Wild Isles, he celebrates his home – from the extraordinary and the beautiful, to the deadly.
Intrepid film crews visited over 145 locations over three years to bring to life the glories of nature in Britain's backyard. Highlights include killer whales hunting for seals, golden eagles scavenging in the snowy Scottish mountains, sinister woodland plants taking insects hostage and puffins being chased by greedy gulls.
"Though rich in places Britain as a whole is one of the most nature depleted countries in the world," Sir David tells us while observing puffins on Skomer Island, just off the west coast of Wales. "Never has there been a more important time to invest in our own wildlife ... and restore our once wild isles for future generations."
Each episode of the five-part BBC series lasts 60 minutes. Episode 1 of Wild Isles, – Our Precious Isles, airs at 7pm GMT / 2pm ET on Sunday, 12th March. Full TV and streaming info below, including how to to watch Wild Isles from anywhere with a VPN.
Wild Isles episode air dates
Ep 1 – Our Precious Isles | 7pm GMT, Sunday 12th March 2023
Ep 2 – Woodland | 7pm GMT, Sunday 19th March 2023
Ep 3 – Grassland | 7pm GMT, Sunday 26th March 2023
Ep 4 – Freshwater | 7pm GMT, Sunday 2nd April 2023
Ep 5 – Ocean | 7pm GMT, Sunday 9th April 2023
Watch Wild Isles II for free online
In the UK, BBC iPlayer will stream every episode of Wild Isles free – both live and on-demand. Simply sign up for a BBC account with an email address and a UK postcode (e.g. W1A 1AA). Done? You're good to go!
Of course, BBC iPlayer is only available within the UK (and with a valid TV licence). Away from home?
Use a VPN to watch BBC iPlayer from overseas.
We recommend ExpressVPN. It's easy to use and offers a quibble-free 30-day money back guarantee. Full details below.
How to watch Wild Isles from anywhere
You won't be able to watch a BBC iPlayer live stream when traveling abroad. The streaming service will spot that you're in a foreign country and block you. You can use a VPN (virtual private network) to get around this, though.
It's a straightforward piece of software which sets your device to appear as if it's in the right country, allowing you to watch BBC iPlayer – and a Wild Isles live stream – from anywhere in the world.
We rate ExpressVPN as the best VPN. It offers a 30-day guarantee for all your money back if you're not happy with the service. It really is invaluable.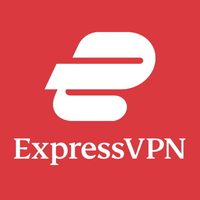 Try ExpressVPN risk-free for 30 days
ExpressVPN offers a 30-day money back guarantee with its VPN service. You can use it to watch the Wild Isles live stream on your mobile, tablet, laptop, TV, games console and more. There's 24/7 customer support and three months free when you sign-up. Try it – it's easier than you think.
Use a VPN to watch Wild Isles from abroad

Using a VPN to watch Wild Isles from abroad is incredibly simple.
1. Install the VPN of your choice. ExpressVPN is the one we recommend.
2. Open up the VPN app and choose the location of the service you wish to access. For Wild Isles, you may wish to choose 'UK' for BBC iPlayer.
3. Then head over to BBC iPlayer on your browser or device and enjoy Wild Isles live stream free of charge.
If you can't get it working, do remember that you have the comfort of a 30-day money back guarantee with ExpressVPN. You could also try NordVPN, which also comes with a 30-day money back guarantee, and Surfshark which offers 24 hour assistance.
Wild Isles official trailer
Watch Wild Isles in the USA
We expect Wild Isles to join The Green Planet and Frozen Planet II on PBS in America, but there's no word on a US air date yet.
Remember: UK nationals travelling overseas can use a use a VPN watch Wild Isles free of charge on BBC iPlayer. Details just above.
Watch Wild Isles in Australia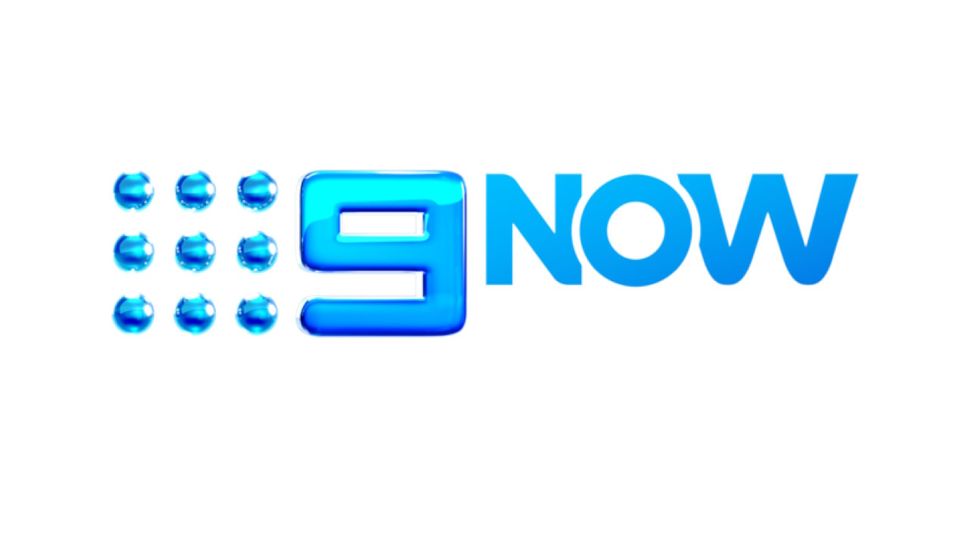 An Australian broadcaster has yet to be confirmed but as Channel Nine bought the rights to air Frozen Planet II in Australia, it's possible Wild Isles will stream on 9now... we just don't know when. There's a rumour it might not air until 2024.
Remember: UK nationals who are outside the UK can use a VPN to watch brand new episodes Wild Isles free of charge on BBC iPlayer. Details above.
Wild Isles in numbers
Total Shoots: 200 (over 3 years)
Across the 5 episodes, the crew filmed in 145 locations over 3 years.
Across the 5 episodes, the crew filmed 96 species.
Longest shoot by sequence: Salmon – 71 days
Longest individual shoot: Shetland (orca, otters & gannets) – 35 consecutive day
Highest point filmed: just off the summit of Cairngorm which is 1,245m high
Where is Wild Isles filmed?
Sir David Attenborough attended six locations during the filming of Wild Isles: 1. Old Harry Rocks, in Dorset, to introduce the series. Richmond Park in London to introduce Woodland. A hay meadow in Dorset to introduce Grassland. A chalk stream in Wiltshire to introduce Freshwater. Green Bridge on the Pembrokeshire Coast to introduce Ocean. And finally, Skomer Island, off Pembrokeshire, to do the closing piece for Our Precious Isles and Ocean.
Wild Isles full episode guide
Episode 1: Our Precious Isles | Premiere: 7pm GMT, 12th March 2023
The first episode of Wild Isles looks at the wildlife that exists in our unique landscapes, from the micro world of bumblebees to the high-speed life of the kingfisher.
Britain is also a crucial destination for tens of thousands of migrating birds that come to breed and feed in our summer season. Our fish-rich seas support 65 per cent of the world's gannets, 75,000 pairs of which arrive on Scotland's Bass Rock every year to nest, forming the biggest colony of northern gannets in the world. On Scotland's east coast, abundant food and a mild climate attract enormous flocks of barnacle geese to Islay to feed on the lush grass, but they must watch out for the sea eagles that have learnt to hunt them down.
Although rich in places, Britain as a whole is one of the most nature-depleted countries in the world. From a busy puffin colony, Sir David highlights the issue and asks how we can restore our wild isles for future generations.
Episode 2: Woodland | Premiere: 7pm GMT, 19th March 2023
In Wild Isles episode two, Sir David Attenborough explores the incredible diversity of Britain's woodlands, taking us on a seasonal journey through our forests, and revealing a host of spectacular animals and the hidden dramas that rule their lives.
In an ancient pine tree in the Cairngorms, two eagle chicks are on the verge of fledging their gargantuan nest. In winter in the Forest of Dean, the reintroduction of wild boar has given the robin a lifeline. As they root through the thick snow, the boar unearth the worms with their snouts, which the robins otherwise couldn't find.
Back in Scotland, a male capercaillie displays to gathering females. These birds are on the edge. With only around 500 left, they are some of the rarest and most threatened in the British Isles.
And in in the Scottish Highlands, red squirrels battle it out for access to ripe pine cones at the top of a tree. It's an acrobatic and energetic encounter, with more than a little cunning required to win the day.
Episode 3: Grassland | Premiere: 7pm GMT, 26th March 2023
In episode three of Wild Isles Sir David Attenborough takes us to the coastal flower meadows in the Scottish Outer Hebrides to the rich open landscapes in the mountains of south-west Ireland. We enter surprising and dramatic worlds inhabited by creatures great and small.
Talking of which, in Dorset, a bee rides through a meadow on what seems to be a 'broomstick'. And in Northumbria, viewers are treated to the complicated courtship ritual of adders. Then in Gloucester, the incredible conservation success story that saw large blue butterflies return to our shores is laid bare. Spell-binding stuff.
Episode 4: Freshwater | Premiere: 7pm GMT, 2nd April 2023
In episode four, freshwater is revealed as the lifeblood of our wild isles. From highland burns in the Scottish Cairngorms to vast mudflats in Norfolk, Sir David Attenborough takes us on a journey from source to sea, following the course of our freshwater as it journeys through our landscapes.
Along the way, Wild Isles episode four introduces us to a host of wildlife that lives in, on and around our rivers, lakes, ponds and lochs, revealing the crucial role that water plays in supporting wildlife of all kinds.
Episode 5: Ocean | Premiere: 7pm GMT, 9th April 2023
In the fifth and final episode, Sir David introduces us to the colourful underwater world of Britain and Ireland's oceans. Viewers are invited on an extraordinary journey below the waves to uncover the stories of the animals that live along 22,000 miles of our coastline.
Grey seals congregate on a beach in Norfolk to give birth, and out into the sea, beds of seagrass act as carbon storage areas while also providing a home for seahorses. Meanwhile, on the west coast of Scotland lies the Corryvreckan Whirlpool, the third largest whirlpool on the planet, which provides a home for an incredible ecosystem that provides Wild Isles with its epic finale.
Where is episode one filmed?
Orca & seals: Shetland Isles
Diverse geology: Cumbria; Lake District; Dorset; Scottish Highlands; Skye; Yorkshire Dales; North Pennines; Giant's Causeway, Northern Ireland
Arctic Britain & golden eagle: Scottish Highlands
Ancient oaks & dormouse: Oxfordshire; Sussex
Badgers & bluebells: Oxfordshire; Somerset; Avon; Kent
Meadows & pollinators: Avon; Gloucestershire; Wiltshire
Foxes: Gloucestershire
White-tailed eagles & geese: Islay
Demoiselles: Somerset
Kingfishers & chalk streams: River Stour; River Avon; River Frome
Bass Rock gannets: Bass Rock; Firth of Forth
Puffins & gulls: Farne Islands, Northumberland; Skomer Island, Pembrokeshire
Is there a Wild Isles episode 6?
No. Sir David Attenborough's Wild Isles has no sixth episode, according to the BBC. Executive Producer Alastair Fothergill has confirmed that Wild Isles was commissioned as a five-part series in 2017. However, two nature charities – the RSPB and WWF – have funded a bonus film called Save Our Wild Isles, produced by Silverback Films, the team behind Wild Isles. Save Our Wild Isles was purchased by the BBC and will air exclusively on BBC iPlayer later this year.
Can I watch Wild Isles on Netflix?
No. Wild Isles will premiere exclusively on BBC One and BBC iPlayer from Sunday, 12th March 2023.
Is Wild Isles David Attenborough's last ever show?
Not officially. The 96-year-old naturalist has enjoyed a career spanning 70 years and a landmark series on the British Isles certainly seem to be a fitting way to bow out. However, as reported in the Observer Sir David is not officially retiring, but will no longer travel to far-flung locations such as Papua New Guinea.
This is totally inaccurate, there is no '6th episode'. Wild Isles is – and always was - a 5 part series. We acquired a separate film for iPlayer from the RSPB, WWF and Silverback Films about people working to preserve and restore the biodiversity of the British Isles. @guardian pic.twitter.com/qbbOs8efvJMarch 10, 2023
Wild Isles credits
Wild Isles, a 5×60' series for BBC One and iPlayer, is made by Silverback Films, co-produced by The Open University, the RSPB and WWF. It was commissioned by Jack Bootle, Head of Commissioning, Science and Natural History. The Executive Producer is Alastair Fothergill and the Series Producer is Hilary Jeffkins. Banijay Rights handles distribution for the series.