Sky has hopped on the early Black Friday bandwagon, offering two of its television packages at a healthy discount. Sky Stream and Sky Glass are both on sale, but what do these packages offer exactly?
Starting with Sky Stream, this is the latest addition to Sky's roster of subscription television models. Designed to be the next generation of Sky television, it ditches the satellite dish and embraces streaming, as Netflix comes included in the package. It's the most compact Sky solution too, as a modest streaming module has replaced the chunky set-top box of the past.
Sky Glass, on the other hand, gives you access to Sky TV and a television to watch it on too. Think of it like a mobile phone contract but for your TV, as you pay an upfront cost for the TV itself and then a monthly subscription on top.
Now that we are acquainted with the offerings from Sky, we can dig into the early Black Friday discounts for both. Sky Stream usually starts at £26 a month, but thanks to this deal you can get it for just £19 a month, while Sky Glass can now be yours starting at £33.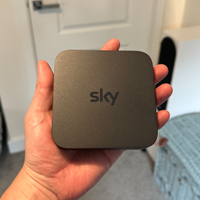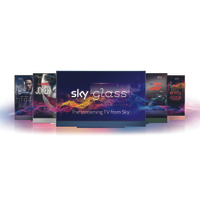 There's quite a lot of crossover between Sky Glass and Sky Stream; in fact, it is easiest to consider Sky Glass as a TV with a built-in Sky Stream as even the subscription options and pricing for the Sky TV packages alone are practically identical.
Starting at £19 a month, you will get access to Sky TV in HD as well as the Netflix Basic package for streaming in HD on one device. From there you can add additions to your package such as 4K and Dolby Atmos support (£6/month), Sky Cinema (£11/month or £13/ month rolling contract) and two sports packages which are also both discounted currently.
Sky Sports is currently down from £25/month to £20/month for an 18-month contract, or £22/month (usually £27/month) for a 31-day rolling contract. TNT Sports (formerly BT Sports) is down to £28/month for an 18-month contract too.
You can also upgrade your Netflix to the Standard or Premium plans at an additional £4 a month or £8 a month respectively, with Sky even guiding your account transition if you already have an active Netflix subscription.
While there are a lot of add-ons to consider, we were thoroughly impressed with Sky Stream in our full review, as we approved of its sleek interface, content-driven operating system that includes a broad range of shows and channels and its impressive picture quality that often bests the traditional Sky experience offered by Sky Q.
Sky Glass, on the other hand, is mostly a similar affair, offering the same packages as seen above, but it also includes a TV range from 43 inches to 65 inches. The deal above is for the 43-inch model which is £14/month with a £10 upfront fee on a 48-month contract. You can, of course, opt for the 55-inch or 65-inch option if you so wish, although this will increase the price of your monthly subscription.
In our review of Sky Glass, we praised its impressive picture quality for the price and its even more impressive sounding speakers – by TV standards of course. While we would rather pair a Sky Stream with an option from our best TV list, we admit that the convenience of an all-in-one solution such as Sky Glass is hard to contend with, and many other manufacturers don't offer a pay-monthly subscription model.
With Black Friday still gearing up, we anticipate many more sales coming soon, so stay posted for even more excellent offers.
MORE:
Find more of the best early Black Friday TV deals
Sky Stream vs Sky Q: battle of the Sky subscriptions
Amazon Fire Omni vs Sky Glass: which is the best streaming QLED?