It's the second day of Amazon's Prime Big Deal Days 2023 event, which means we're over 24 hours into it the retail giant's 48-hour deals bonanza.
And having spent more time than I care to reveal trawling through Amazon, John Lewis, Currys, Richer Sounds, Peter Tyson, Sevenoaks, and the ilk's store pages I can safely confirm – if you're on the hunt for a flagship deal on a new OLED like the LG G3, you're probably better of waiting.
As it stands, instead of giant 65- and 75-inch 2023 flagship OLEDs, the best TV deals I've seen on sets I can personally recommend after having the joy to check them out in the What Hi-Fi? test rooms are on an often underserved segment of the market – small TVs.
Here to help you avoid going through the same laborious trawling process I have to find the best, I've created this guide detailing the big three TV deals on small sets I'd personally recommend at the moment.
The 43-inch Amazon Omni QLED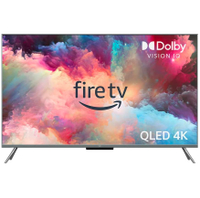 Amazon Fire TV Omni QLED 43 inches £550 £300 at Amazon (save £250)
While we can't vouch specifically for the performance of this 43-inch version, we were very impressed with the 50-inch and 65-inch Omni QLEDs when we reviewed them at full price. Like the bigger models, this supports all HDR formats, has surprisingly good gaming specs and, of course, features the app-packed Fire OS smart platform. It does feature lesser panel technology (there's no local dimming, for starters) but this still seems well worth a punt at this price. Read our full Amazon Omni QLED TV review.
Starting at the bottom of the price pile we have the 43-inch Amazon Fire TV Omni QLED. Why do I recommend this TV over its larger 50-inch Omni QLED and 65-inch Omni QLED siblings? The answer is simple. It's had a bigger discount, with it now retailing for a modest £300. That's a 45 per cent discount on its £550 regular RRP.
By comparison, the 50-inch version has only had 40 per cent shed off its price, while the 65-inch Omni has only had an even lower 30 per cent cut off its price.
Are Omni TVs perfect? No, we said as much in our reviews, which flagged their motion handling and lower-than-average brightness as minor annoyances. But for that price, trust me, they are more than good enough if you just want a bedroom TV or are on a tight budget.
The 42-inch LG C3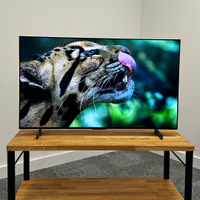 LG OLED42C3 2023 OLED TV £1499 £999 at John Lewis (save £500)
The 42-inch C3 has finally dropped to a seriously good price. This is simply the best TV available at this size, both in terms of picture performance and features. The sound lets it down somewhat, but hopefully this discount leaves a little money for a soundbar. Read our full LG OLED42C3 review.
Moving up my next favourite TV deal targets the stellar 42-inch LG C3. Jump on over to John Lewis and you can grab this 5-star OLED for £999, a massive £500 saving.
This is actually the second-best deal I've seen, with the smaller C3 being one of the best performance-per-pound new TVs to pass through our viewing rooms this year. In fact, our only gripe is that it's very similar to the older LG C2, but with stocks of that running dry fast this is a great deal if you really want LG's latest C-series model. Which brings me over to my top deal pick for Prime Day 2…
The 48-inch LG C2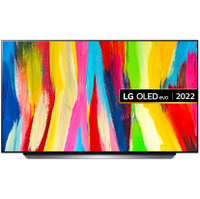 LG OLED48C2 2022 OLED TV £1399 £1000 at John Lewis (save £399)
If you want a cutting-edge 48-inch TV at a great price, the OLED48C2 is for you. This is last year's model but it's very similar to the new C3 and is significantly cheaper. It's also got every gaming feature covered. Snap up this deal while you still can.
My big TV deal recommendation at the moment is to check out John Lewis' latest 48-inch LG C2 deal. If you jump this very second you can grab the 48-inch LG C2 for £1000, a £399 saving.
Why pick that over the same-sized LG OLED48C3 which has had £301 knocked off its price and is currently retailing for £1199 at John Lewis? It's because the C3 is a very modest upgrade on the C2 that in my opinion doesn't justify the extra £199 you'd have to spend on the C3.
The majority of the upgrades relate to its use of a newer chipset and lead to minor improvements to things like dynamic tone mapping in HDR rather than holistic picture quality improvements. We'd say the C2 is currently a better value option as a result, at least while stocks last.
When can we expect "big" TV deals
"But what about the big flagship TVs?" I can already hear you all asking.
There have been some discounts that aren't terrible.
Specifically, since it started this morning we've seen the usual influx of deals on everything from the powerhouse Sony XR-55A80L OLED we gave five stars earlier this year, to affordable 65-inch sets from the likes of TCL and Hisense.
And while there are plenty of good savings, my advice to any buyer on the hunt for a 55-inch plus top-of-the-line OLED is pretty simple – wait.
I detailed why it's often best to hold fire on investing in a "new" flagship OLED TV for a while after its release in a previous piece and the reasoning holds true now.
The short version is that, after more years covering TV deals than I care to reveal, as it stands a uniform pattern has appeared when it comes to flagship TV shopping.
Specifically, the best discounts tend to appear in November, when every retailer runs Black Friday and Cyber Monday deals. This is for a couple of reasons. First because that's given the new sets a few months to retail at full price. No company wants to unveil a new flagship only to slash its price mere weeks later.
The second is that, rightly or wrongly, there is undeniably a boom in consumer spending during those periods, fueled by years of marketing telling us Black Friday always offers the best discounts. So it makes sense for them to wait until then to deliver the best deals.
We saw this last year with the larger LG G2 and C2 models and are expecting history to repeat itself this year. This is why we're recommending avoiding the more modest discounts on larger sets, for now.
MORE:
These are the best TVs we've personally tried and tested
Check out our picks of the best OLED TVs
These are the best Prime Day 2 TV deals